HAS A DEATH OCCURRED? WE ARE AVAILABLE 24/7
CALL Minneapolis ​(612) 200-2777 or duluth (​218) 208-0377
​​
Call Us
HAS A DEATH OCCURRED? WE ARE AVAILABLE 24/7
CALL Minneapolis ​(612) 200-2777 or duluth (​218) 208-0377
​​
Call Us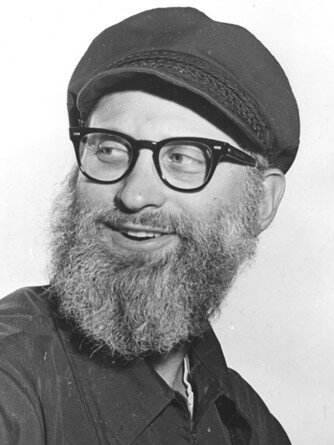 Obituary of Albert Michael Katz
Albert M. Katz, UW-Superior Professor Emeritus of Theatre and Communication; Combat Choreographer; Community Organizer; Volunteer, Husband, Father and Grandfather has died at the age of 84.
He died at home, of natural causes, surrounded by his family, in the early hours of April 28th.
Al was born in 1938 in New York City, the second child of Harry and Esther (Née Gottesman) Katz.
Growing up in the Washington Heights section of New York City in the center of a bustling community and a bumptious family, Al was bright, talkative and active, preferring handball and stickball in the neighborhood to organized athletics. He spoke often of having been "knife master" of his block. This was a game of skill and agility (the blades were taped), more akin to formal fencing than actual violence.
His other love was theater. He took the subway down to the theater district whenever he got the chance, going from box office to box office looking for seats he could afford, frequently in the second balcony, but he didn't care.
His voracious intelligence was noticed by his teachers who promoted him 2 grades past his cohort. Through city wide testing he was selected for a place at the prestigious Bronx High School of Science. He graduated in 1954 at the tender age of 16.
He attended Union College in Schenectady, New York, at the time an all male institution, and while there realized that he could have a career in theater. His parents offered to support him while he was establishing himself professionally, but even then, Al knew that what he really wanted to do was teach.
He graduated from Union in 1958 and headed straight to the University of Michigan, Ann Arbor to work on his Master's Degree with a teaching fellowship, where his charisma, passion and the fact that he'd started balding at the age of 17 helped compensate for the fact that, at the age of 20, he was two years younger than some of his students.
While stage managing a summer production of Rashomon, he met Virginia (Ginny) Teare who was playing one of the lead roles. Their connection was swift and they were married in 1962.
1962 was also the year that he accepted a position as Assistant Professor of Theatre at Alma College in Alma, Michigan. He taught there for three years at which point he returned to the University of Michigan where he completed PhD in 1966
But something else crucial happened in those Ann Arbor years:
Ginny was directing a high school production of Rally Round The Flag, Boys! a show that culminates in a spectacular fight scene. She wanted it to be impressive, but she also wanted it to be safe.
Enter the former knife master of Washington Heights! Al choreographed the melee, making sure that it only looked chaotic and dangerous while assuring that no one got hurt.
It was while staging that fight that Al discovered what would be one of his academic specialities for the next phase of his career.
In 1966 he became an Assistant Professor of Theatre at the University of Wisconsin-Superior where he taught acting, directing, and stage combat. He achieved the rank of Full Professor in 1976.
He was a founding member of the Society of American Fight Directors. He wrote and published the first American textbook on Stage Combat in 1976. He did workshops all over the region and one of his proudest moments was finding a well thumbed copy of his book in the library of the Sydney Opera House on a trip to Australia in the 1980s.
One of his former students, Rick Sordelet, has gone on to have an accomplished and fruitful career on Broadway, Regional Theatre and in film.
Eventually, a combination of failing eyesight and weariness with the punishing schedule of a university theater professor (classes during the day, rehearsals at night) led a restless Al to contemplate a career change.
His wife, Ginny, was a Professor of Communications at the University of Minnesota, Duluth and he had assisted her in workshops from time to time. He realized that many of his theater skills were transferable to the academic discipline of Communication, a field with better working hours and fewer sword fights.
In 1982 He did the coursework at the University of Minnesota Twin Cities necessary to facilitate the change of his teaching focus to Communication.
And it was while there that he translated his skills at staging combat so that no one got hurt, to teaching and facilitating conflict resolution so that projects could move forward and groups who were at loggerheads could untangle themselves and accomplish their goals.
Other achievements in his tenure at UWS included the establishment of the campus wide assessment program, significant contributions to the electronic portfolio program, and substantial teaching in the extended degree program, which enabled hundreds of non-traditional students to earn their university degrees.
While settled into the role of teacher, Al kept his stage skills tuned up by continuing to act from time to time.
This reached its apogee in 1978 when he was asked to play Tevye in a UMD Summer Repertory production of Fiddler on the Roof. The show was a sensation. Performances were regularly sold out. People honked their car horns when they spotted him on the street and shouted "HI, TEVYE!!" The duration of one summer season turned out to be just the right amount of time for him to experience rock star status.
When he and Ginny retired in 2003, they didn't so much slow down as move the focus of their considerable commitment to making the world a better place to volunteer work.
They both worked as patient security escorts at the Women's Health Clinic (now WE Health Clinic) and as volunteers in the St. Mary's Emergency Room where they were fondly known as "The Dynamic Duo" for their tireless energy and unfailing people skills.
When that work got a bit too strenuous, they transferred to the family waiting room in the Surgery department where their sensitivity to the concerns of families and being quick with a coffee refill won the hearts of staff and families alike.
When that didn't prove to be enough diversion, they also took on the delivery of food to those in need through Meals on Wheels.
In the meantime, Al, who loved his adopted city and was even more devoted to his true (non-human) love, Lake Superior, an affection nurtured and developed on daily walks up and down the lakeshore (10 miles a day!), where he was fondly known as "The Mayor of the North Shore". He channeled that fealty into tireless committee work with the Lake Superior Coastal Council, the North Shore Community Association, the City of Duluth Planning District 9, The North Shore Sanitary District, the Northland Foundation's Kids Plus Leadership Program and the Western Lake Superior Sanitary District.
His crowning achievement, one that deployed all of his years of conflict management, and diplomacy, was his work on the McQuade Road Public Access Committee that finally, after years of work, resulted in the McQuade Road Safe Harbor.
But all of this work in the public interest of his students and his city, as vital and beloved as it was, took second place to his family.
He and Ginny had 60 happy years together as they raised their two daughters, Rachel and Rebecca, upending gender roles as they went. For instance, they figured out early on that everyone was going to be much happier if Al did the cooking and Ginny did the home repair.
In 1972, when Ginny was doing the coursework for her PhD at Kent State University in Kent, Ohio, when the girls were 3 and 5 years old, Al took a leave to join them for the spring. Upon realizing that the babysitter was not up to snuff, he fired her and then served as house husband and stay at home parent long before that was a cool thing for an enlightened dad to do.
Both Rachel and Rebecca have followed their parents into careers in the arts and education. Rebecca is an Associate Professor of Dance and Musical Theatre at UMD and Rachel is a freelance stage director and dramaturg in Seattle.
As they came along, he delighted in his sons-in-law and his grandchildren.
Al was warm, caring, dryly hilarious, focused, a hell of a planner and just about the best husband and father anyone could wish to be blessed with. He will be missed by his students, his city and, most of all, by the family he loved so dearly.
He is preceded in death by his parents, Harry and Esther Katz and his brother Richard. He is survived by his brother, Aron; wife, Virginia Teare Katz, PhD; his daughters Rachel Katz Carey, MFA (Nicholas), and Rebecca Katz Harwood, MFA (Christopher), and his grandchildren Griffin and Graeme Carey and Robert Harwood.
A celebration of life will be held on Monday, June 19th, at the Cremation Society of Minnesota, 4100 Grand Ave, Duluth, MN 55807. Visitation at 2pm, and brief service at 3pm. In lieu of flowers, donations can be made to the Katz Family Scholarship in the Department of Communicating Arts at the University of Wisconsin-Superior. [Please visit https://www.uwsuper.edu/give2uws/forms/donation.cfm; Where the form asks for Designation, please select "other" and then enter the name Katz Family Scholarship]
Questions and comments should be directed to amkmem38@gmail.com
A Memorial Tree was planted for Albert
We are deeply sorry for your loss ~ the staff at Cremation Society Of Minnesota | Duluth


Share Your Memory of
Albert