HAS A DEATH OCCURRED? WE ARE AVAILABLE 24/7
CALL Minneapolis (612) 200-2777 or duluth (218) 208-0377
​​
Call Us
HAS A DEATH OCCURRED? WE ARE AVAILABLE 24/7
CALL Minneapolis (612) 200-2777 or duluth (218) 208-0377
​​
Call Us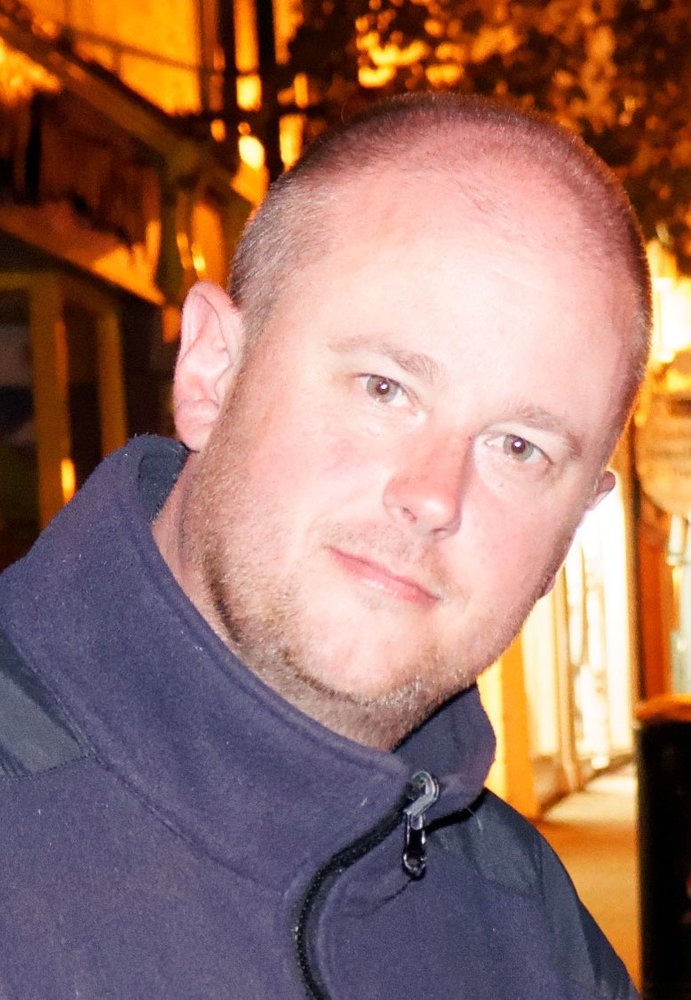 Share Your Memory of
Scott


Obituary of Scott Douglas Moe
Scott Douglas Moe was born February 4, 1974 in Edina, MN to Kathy Mitchell and Thomas Moe. He passed away at his home in St. Paul on September 6, 2020 after a brief illness.

Scotty lived a significant life. He lit up a room when he walked in; everything seemed lighter when he was around. He was the life of every party. His sparkle and his charm and his kindness allowed him to get away with things that no one else could. Scott told the most inappropriate jokes (nothing was too sacred, and it was never too soon) but he rarely offended anyone. Scotty sought, and usually found, a connection with everyone he met. He was a talker but an even better listener. He was smart and curious.

Words cannot capture the essence of Scotty Moe. He was many things. He was a soccer player and athlete; a gifted photographer who found his true calling capturing Irish landscapes; a talented musician who played guitar from a young age and eventually achieved stardom (of sorts) as bassist for the Rusty Trombones; a fan of Bob Marley and a hater of Eric Clapton; and the self-proclaimed oldest barback in St. Paul.

Scotty loved dancing with Heidi, the Recumbent Wombat (aka the pub), playing harmonica for his dog Barley, Hunter S. Thompson, trivia, making people laugh, making people cringe, Bad Grandpa, Kim's Kitchen's fried chicken, listening to music really loud (especially Blind Blake, Mose Allison, Ratt and Van Halen), surfer documentaries, fútbol, the Philippines, and Selena Gomez. Scott's dislikes included Norm Coleman, board games, Mavericks, being abducted by the CIA (allegedly), Nazi Dictators, and many cab drivers.

Scott was famous for his catchphrases, which he repeated over and over again, but which still made people laugh (or groan) every time. Here's a sampling: What could possibly go wrong? O.M.G. Tickle tickle. Lexy! Let me clear a spot for you. Sniper! Did you know that Al Gore invented the interweb? Got any more jokes? I probably should. It's a Christmas miracle! I ruined everything! Is that a Raborador? Meow meow. Now, is that a shoestring potato? Think I didn't? Think it ain't? Wakawakawaka! Heidi has sharp elbows. Rut-row. Silver Fox! The Furlongicon…more than meets the eye. I'm trying to cut back. Shuh!

And there are countless others that are probably not appropriate to include in an obituary or any other public forum, but if you know Scotty then you've probably heard at least a few of them.

For all his irreverence, Scott was a loving husband, a loyal friend, a beloved son and sibling, a devoted godfather, a reliable caregiver, a gentle and generous soul, and a hilarious human being. You always knew that if Scotty was there, it was going to be fun.

We are heartbroken that he had to leave us so soon. We hope Scotty knows how very much he was loved, and the impact he had on all of our lives. He was one of the good ones. He will be in our hearts forever; his catchphrases will be uttered for years to come. Because these are the jokes.

Scott was preceded in death by his father, Tom, and his grandparents. He is survived by his wife, Heidi; mother Kathy (Joel); sister Karin; many aunts, uncles, cousins, nieces and nephews, in-laws, and step-siblings; and countless dear friends.

There will be a celebration of life, Scotty Moe-style, when it's safe to do so. In the meantime, do this in honor of Scott: get together safely with others that loved him, remember what he did for all of us, and raise a glass. Sláinte.

In lieu of flowers, please tip your servers and bartenders.