HAS A DEATH OCCURRED? WE ARE AVAILABLE 24/7
CALL Minneapolis ​(612) 200-2777 or duluth (​218) 208-0377
​​
Call Us
HAS A DEATH OCCURRED? WE ARE AVAILABLE 24/7
CALL Minneapolis ​(612) 200-2777 or duluth (​218) 208-0377
​​
Call Us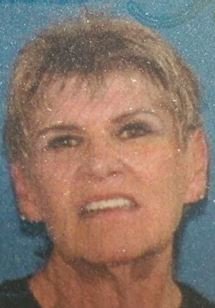 Obituary of Judith Josephine Clark
Judith "Judie Jo" Clark (nee Caldwell), age 76 of St. Paul, passed away peacefully surrounded by her loving children.
Judie was born on October 22, 1943 in St. Paul, MN. She attended Randolph Heights Elementary School and graduated from Monroe High School where she commanded the stage in many operettas and plays. Her dream was to act and sing; instead she married Dick Thompson on May 4, 1962 and had 4 children; then married Jim Laughlin on January 28, 1974 and had 1 more child. She married Bob Clark on June 4, 1988 and added a step-son. She hoped to grow old with Bob. She could often be seen involved in many of her children's school activities and recreational sports. Her creativity was reflected in everything that she did, including making clothing, painting pictures and tooling leather.
Judie filled this world with song and her beautiful singing voice. She loved people and entertained us all with her quick wit and incredible sense of humor. She was known to break out in random song; a trait she passed to her children.
Judie lived in Canada for a year, on an island in the Boundary Waters for 3 months, wherever she was, she would make it work. Judie enjoyed vacations to the Dominican Republic, the Bahamas and Australia. She always wanted to return to Australia, but unfortunately she developed COPD and became dependent on oxygen.
Judie loved getting visits from her children, grandchildren and friends. She loved everyone with her whole heart and never judged anyone for mistakes they made.
Judie was a diehard Vikings fan and rarely missed watching a game on TV. Her home was decorated with Viking memorabilia.
Judie is preceded in death by her parents, Curt and Loretta Caldwell, sisters Gerre Ann (Shomion) and Nancee (Knutson) and her husband, Bob Clark.
She will be deeply missed by her children, Kim (Eldon) Osborn, Vicki (Tom) Armstrong, Shelley (Peter) Walling, Curt (Amy) Thompson, Chelsee Lendway and step-son, Bruce (Tanya) Clark; grandchildren, Chase, Curt, Cristina, Allison, Olivia, Luke and James; step grandchildren, Cora and Drew; great grandchildren, Clairetee, Curtie, Owen; long time friend Larry Johnson, life-long friend, Judy Hachey Leahy; and many nieces and nephews.
There will be a celebration of life planned for a later date.
In lieu of donations or flowers, please sing a song, watch a Vikings game and toast Judie with a beer.