HAS A DEATH OCCURRED? WE ARE AVAILABLE 24/7
CALL Minneapolis (612) 200-2777 or duluth (218) 208-0377
​​
Call Us
HAS A DEATH OCCURRED? WE ARE AVAILABLE 24/7
CALL Minneapolis (612) 200-2777 or duluth (218) 208-0377
​​
Call Us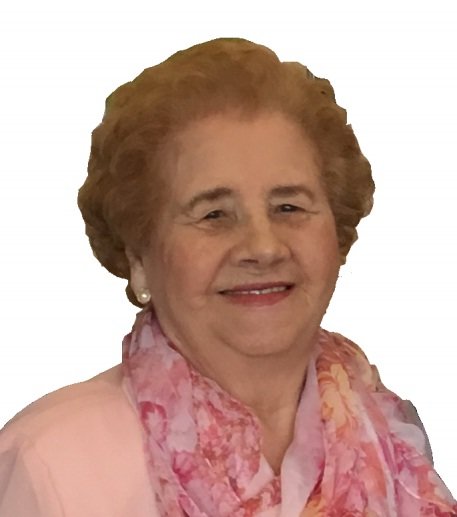 Share Your Memory of
Glenna


Obituary of Glenna Mae Tallackson
Beloved wife, mother, and grandmother, Glenna Tallackson, age 94, passed away Monday, March 23rd at the Lyngblomsten Care Center in St Paul, MN.
Glenna Mae Walstad was born on her family farm on December 14th, 1925 to Gustav and Christine Walstad. Glenna grew up in Park River, ND and graduated from Walsh County Ag School (WCAS). After graduation, she attended Interstate Business College in Fargo and worked at the ASC office in Park River. During the war, she moved with her parents to St Paul, MN and worked in a factory assembling gliders.
In August of 1946, high school sweethearts Glenna and Harvey Tallackson, were married at Zion Lutheran Church in rural Hoople. They lived on a family farm in rural Grafton, where they resided and raised their 5 children: Lynda, Thomas, Debra, Amy and Laura. In 2013, Harvey and Glenna moved to a home in Park River and in 2018 Glenna & Harvey moved to St Paul, MN.
In early years, Glenna cooked for the hired hands on the farm while raising her family. She was very active in church & community including: WELCA/Ladies Aid, Countryside Homemakers, DECCA Club and she was especially proud of her work with the WCAS Alumni Association. Because of her hard work and dedication in volunteering, she was given the Governor's outstanding community service award. Glenna enjoyed cooking & baking, bible study, curling, staying involved in the activities of the ND legislature and continually staying in touch with her children. She delighted in hosting family holidays & gatherings on the farm.
Glenna is survived by her husband of 73 ½ years Harvey; her siblings Delores Longtin and Wayne; her children Tom (Diane) Tallackson, Debra (Steve) Wilhelm, Amy (Dale) Elbert, Laura (Joe) Shoults; son-in-law Gary Ackert; her Grandchildren: Trevor Tallackson, Sarah (Tallackson) Liddicoat, Elizabeth Ackert, Andrew Elbert, Amanda (Elbert) Ashfield, Barry Tallackson, Christina (Ackert) KenKnight, Nicholas and Erich Wilhelm, Matthew Elbert, Jacob, Benjamin and Maria Shoults; her 14 great grandchildren, sister-in-laws and several nieces & nephews.
Glenna is proceeded in death by her parents, sisters and brothers: Jane, Clayton, Adeline Bohn, Hazel Stautz, Lila McCauley, and Percy; and her daughter Lynda Ackert.
Funeral arrangements are pending. Memorials can be sent to:
Zion Lutheran Church
14074 County Road 11 Hoople, North Dakota 58243
OR
Alzheimer's Association of MN at:
https://act.alz.org/site/Donation2?df_id=32112&32112.donation=form1&utm_source=google&utm_medium=paidsearch&utm_campaign=google_giving&set.custom.wt=giving&gclid=EAIaIQobChMIu4_buca26AIVDhQMCh1R0gH6EAAYASABEgKhvPD_BwE