HAS A DEATH OCCURRED? WE ARE AVAILABLE 24/7
CALL Minneapolis (612) 200-2777 or duluth (218) 208-0377
​​
Call Us
HAS A DEATH OCCURRED? WE ARE AVAILABLE 24/7
CALL Minneapolis (612) 200-2777 or duluth (218) 208-0377
​​
Call Us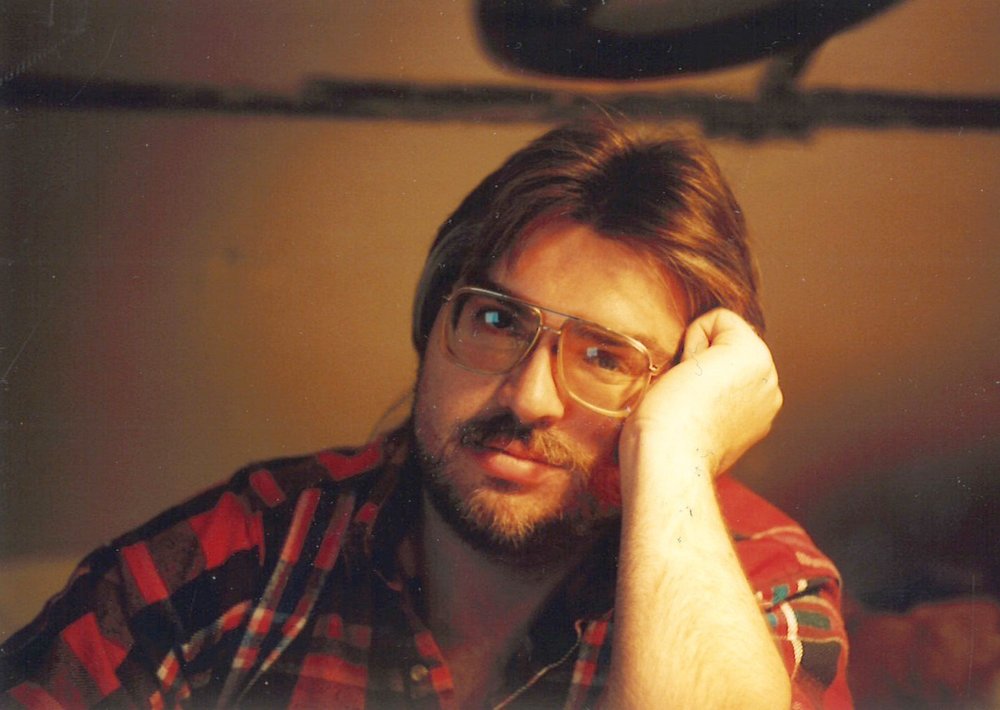 Share Your Memory of
Joel


Obituary of Joel Monroe
Joel "Joe" Monroe, age 57, of Brooklyn Center was born in Moorhead, MN and lived as a toddler in Casper, Wyoming until he was 3 years old when his Grandpa George died and his family moved back to help his Grandma Leila run the farm in Kragnes, MN. Joe's first job was helping his dad, Lee, with the family farm. One of his special memories was cultivating a field at night in 1978, listening to the Moorhead Spuds' football game on the radio, and off in the distance seeing farmyard lights, a train and traffic passing by on Hwy 75 while he drove along in a pool of tractor light.
In 1980, he graduated from Moorhead High and went onto Moorhead Area Vocational Tech Institute receiving an electronics technician degree in 1982. He enrolled at North Dakota State University in Fargo, ND graduating in 1992 with a B.S. in electrical engineering in Circuit Design, Complex analysis and set theory. He accomplished his degree while working at Prairie Public Television in Fargo, October 1984 to August 1990, as an electronics technician, running their master control board and fixing equipment. He continued on at NDSU, marrying Coleen in 1992 and graduating in 1995 with a Master's degree in Integrated Electronics and Circuits. While in grad school he also worked as a research assistant in the NDSU engineering department, January 1993 to August 1994 and at Dakota Technologies in Fargo, July 1994 to October 1995, where he designed, built, assembled, and tested wiring harnesses for a hydrocarbon (crude oil) leakage detection system.
He started at Trane in Little Canada, November 1995. As he states on Facebook he worked in tech support for two years, did product design, support, and planning, a little hardware and enclosure design, spent time flying around the country fixing serial communication links (waving the magic oscilloscope) and was currently an Applications Engineer at the time of his death.
At 14, Joe discovered the drums and taught himself to play. His very first gig playing drums was at the Round Up bar in Fargo. He used to say the clientele there, were the most interesting show in the room… While in tech school he was in the band Vamp. Later on he would fill in as substitute drummer for bands in the Fargo area and in grad school played 3 years with One Horse Town. Somewhere along the way, he learned to play guitar and bass and would record original songs with friends or with himself playing all the parts and mixing them down into a song.
After moving to the Twin Cities to work for Trane, he continued to pursue drumming opportunities with The Billy Shocinski Band, Fade to Gray and most recently the Shotgun Drama Junkies. One of his favorite things to do was jam with friends and he looked forward to playing at Barnstock in Prairie du Chein.
He was diagnosed with chronic myeloblastic leukemia May 2018 and underwent a stem cell transplant May 2019 which ultimately failed. His CML eventually became acute and he went into hospice, passing away January 17, 2020, at Our Lady of Peace Hospice & Home, in St. Paul, MN.
Engineer, drummer, father, friend…husband, farmer, brother, son you were all these and more. You valiantly tried to grab that light pole and "slay the dragon". Our hearts doth break and may never heal.
Survived by wife of 27 years, Coleen; sons, Chris and Ian; parents, Nancy and Lee; siblings, Jerry (Shelley), Peggy, and Susan (Bryan) Kellett; 6 nieces, 1 nephew, relatives and friends, and one fat, black lop-eared cat.
A memorial service will be held Sunday, February 2nd at 2:00PM at Cremation Society of MN, 7835 Brooklyn Blvd., Brooklyn Park with a visitation at 1:00PM. Interment at a later date at Oak Mound Cemetery, Kragnes, MN.
Memorial Service
2:00 pm - 3:00 pm
Sunday, February 2, 2020
Cremation Society of Minnesota
7835 Brooklyn Boulevard
Brooklyn Park, Minnesota, United States
763-560-3100
Visitation at 1:00PM