HAS A DEATH OCCURRED? WE ARE AVAILABLE 24/7
CALL Minneapolis ​(612) 200-2777 or duluth (​218) 208-0377
​​
Call Us
HAS A DEATH OCCURRED? WE ARE AVAILABLE 24/7
CALL Minneapolis ​(612) 200-2777 or duluth (​218) 208-0377
​​
Call Us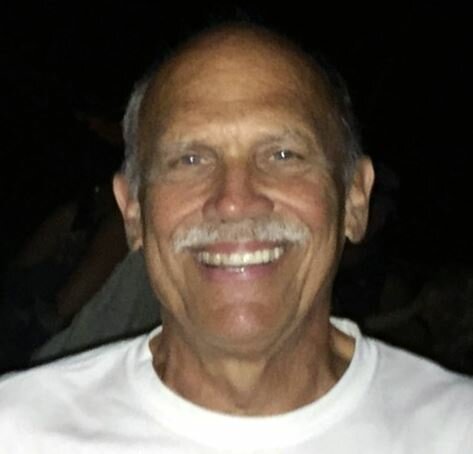 Obituary of Robert A Buntz
Area Entrepreneur Robert A Buntz Jr. dies at 71
Entrepreneur, real estate developer, hotelier, restaurateur, tech company startup and founder of Bluefin Bay in Tofte, Minnesota, Robert A Buntz Jr. died on September 18, 2023 in Minneapolis at the age of 71.
"He had a way about him," says Mike Larson, former executive of the Lutsen Resort, about his first meeting with Rob. "I thought, who is this guy? He thinks differently from everyone else. But I appreciated it, because he more than anyone, was one of the people who put the North Shore on the map."
Rob's entrepreneurial spirit was evident early, when at 8 years old, he smuggled nine St. Bernard puppies into the basement as the launching pad for his sales strategy. Luckily for him and his co-conspirator sister, the puppies sold quickly.
Born January 13, 1952, the son of Robert A and Helen C Buntz, Rob was born into a family of thinkers, and above all, doers. His sister Mimi Steel recalls, "He was always his own person." She remembers how fascinated he was, and how much he admired the business ventures of his classmates' parents at the Hackley Prep School.
The seeds were planted for a lifetime of taking on new challenges, conquering obstacles and creating a series of success stories along the way.
Starting grade school at Wyoming Seminary Day School in Kingston, Pennsylvania, where his father was a teacher, Rob and his family lived on campus. For high school, he attended Hackley Prep School, in Tarrytown New York, where he made life-long friends from around the world, and took to heart the motto, "United, we help one another, connecting to something larger than ourselves."
After graduating from Grinnell College in 1973, he entertained "a romantic notion" as he described it, of designing and making furniture. Instead, he became the Admissions Director at Macalester University and later at the Breck School. In 1977, he spotted a rundown duplex in St. Paul that needed renovation. He financed the work on a credit card, he said, "Doing a lot of the work myself, and living in plaster dust." Operating in a red-hot real estate market, Rob founded the Red Bear Real Estate Firm and broadened his sphere in construction, renovation and development.
By 1981, he found a resort on Lake Superior that had fallen on hard times. Then, the economy had tanked, as had the real estate market, with interest rates soaring. Rob's perseverance took him to countless banks, and the project at last began two-and-one-half years later.
Little did he know that he would later be named "Outstanding Individual in Tourism" in 2005, and Property of the Year by the Minnesota Innkeepers Association for his development of the Blue Fin Bay Resort.
As Mike Larson recalls, when coming to the North Shore a few years later, Rob was instrumental in starting the Lutsen/Tofte Tourism Association. "We were competitors in bringing in what we called 'heads in beds," he says, "but we sat down at the same table and shared both food and ideas." He credits Rob for spearheading many of the techniques still in place today, including bringing young people from other countries for summer jobs in the area and building dormitories to accommodate them.
Buntz helped raise the profile of North Shore resorts by joining the Explore Minnesota Tourism Board. "I don't think we would have all the things we have now - the Superior National Golf Course, and the expanded cross-country ski and bike trails, without his influence and enthusiasm," says Larson.
Buntz received the Governor's Entrepreneurial Award in 1989 from Rudy Perpich, and the Margaret Kinnunen Heritage Award in 1990 for founding the North Shore Commercial Fishing Museum.
Accident or Fate? A chance encounter while recovering from a ski accident changed the trajectory of Rob's life when he met Janice Olson in 1995. Within a few months, they were tying the knot, living in a new neighborhood, as a new family including Janice's children, Courtney and Jesse, opening a whole new world. Their home near Lake Calhoun became the gathering place for Happy Hours, backyard events, fireworks and ice skating parties.
They enjoyed many overseas trips to exotic places with family or friends. As the kids grew up and married, grandchildren filled the house asking, "Where's Robby?" when they were looking for adventure.
When he became chairman of the American Museum of Asmat Art, Rob breathed new life into the organization. Together, Rob and Jan traveled with the Catholic Order of Crosiers and other enthusiastic supporters to Papua New Guinea, building relationships with the creative people who were, at one time, headhunters.
In 2007, Buntz turned his attention to bringing real estate into the digital age. Partnering with Jesse Olson and two others, they conceived of the Charles Schwab-esque notion, that real estate services could be less expensive, but just as effective now that the internet was opening the listings to everyone. Always willing to surmount obstacles, Rob found plenty from the status-quo market, not quite ready for too much change.
When the opportunity presented itself in 2014, to introduce the new Rowbike invented by Scott Olson, the creator of Rollerblades, Rob jumped at the chance to, as he put it, "Introduce Rowbikes to the world". There are dots all over the world on his map where he has sent and delivered Rowbikes. One popular trade event took him (and his Rowbikes) to Dubai. He even had the 4 wheeler displayed in the window of the Hammacher-Schlemmer store in New York City.
A long-time fan of the Harbor View Cafe in Pepin, Wisconsin, Rob found himself there one day with his wife Janice, talking with sailing captain, David Sheridan, who Jan had sailed with on Lake Minnetonka several years previously. Having mastered flying and owning a small plane, Rob turned his enthusiasm to the prospect of becoming a boat captain at Lake Pepin on the Mississippi River.
Spending more and more time in the Pepin Marina, learning to sail and captain a boat, Rob was enjoying the marina experience. He noticed the increasing railroad traffic and whistles going through the village. With his characteristic patience and tenacity, he negotiated for 3 years with railroad authorities to create a Quiet Zone, (instigating a waiting list for slip rentals).
It was natural that Rob would take on the Innkeeper role, purchasing the Harbor Hill Inn, and later, the Harbor Hill General Store in Pepin. Recently, they added an addition, building on Rob's design and construction abilities. The new building – together with Janice's interior design skills – has become a popular destination for brides and grooms, couples wanting to get away, and romantic weekend seekers.
Always wearing many hats, Rob chartered countless Commander cruises for customers, family and friends — even one including a surprise wedding. His poker games with the guys, dubbed, "Investment Seminars" attracted a very loyal following of friends. His business associate and friend Kirby Payne summed it up: "He was a very creative person as evidenced by the vision of his developments, and he was always a good friend".
Bringing his community-minded spirit to Pepin, he chaired the Laura Ingalls Wilder Museum Board as part of his commitment to building a thriving village. Most recently, he was in the process of bringing the same tourism association expertise that Larson called "the model developed on the North Shore and used around the state," to this tourism gem in Wisconsin, as chair of the PACC.
The Pepin Area Chamber of Commerce (PACC) is dedicated to bringing "heads in beds", a catalyst for encouraging overnight stays so people will discover and enjoy the amenities of the village.
While Rob still had plenty on his "to do" list, perhaps, the one thing that sums up the arc of his life is captured in their wedding invitation:
….Our seamless future has revealed itself,
And we will not question why or how.
We are simply grateful. Only happy.
Rob is survived by his beloved wife (as he called her), of 28 years, Janice, children/grandchildren, Courtney (Craig) LaRoche, Emerson and Isabel LaRoche, Jesse (Katherine) Olson, Nash, Charley, and Graham Olson, and sister Mimi Steel, as well as sisters and brothers-in-law, favorite cousins and second cousins. He is preceded in death by his father Robert Sr and his mother Helen "Toots" and his faithful dog, Booth.
Services will be held at 1pm, Thursday, November 2nd, at Mount Olivet Lutheran Church, 5025 Knox Street, Minneapolis. A reception will follow from 2:30-5:30pm at the Minikahda Club, 3205 Excelsior Blvd, Minneapolis.
Contributions in Rob's honor may be made to Mount Olivet Cathedral of the Pines Camp on the North Shore, the Mount Olivet Rolling Acres for Sherwood House, or the Pepin Area Chamber of Commerce (PACC). PO Box 12, Pepin WI 54759.
Service
1:00 pm
Thursday, November 2, 2023
Mount Olivet Lutheran Church
5025 Knox Avenue South
Minneapolis, Minnesota, United States
(612) 926-7651
Reception
A reception will follow from 2:30-5:30pm at the Minikahda Club, 3205 Excelsior Blvd, Minneapolis.


Share Your Memory of
Robert