HAS A DEATH OCCURRED? WE ARE AVAILABLE 24/7
CALL Minneapolis ​(612) 200-2777 or duluth (​218) 208-0377
​​
Call Us
HAS A DEATH OCCURRED? WE ARE AVAILABLE 24/7
CALL Minneapolis ​(612) 200-2777 or duluth (​218) 208-0377
​​
Call Us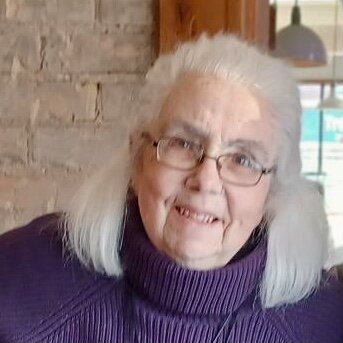 Share Your Memory of
Willa


Obituary of Willa Hathaway
Hathaway, Willa (Pacheco)
Age 80, of Minneapolis, passed away unexpectedly of natural causes on April 12. Willa was beloved as a mother, grandmother and great-grandmother who could always be relied on to support the plans and dreams of her large family with a steady calm, kindness, reassurance and, most beautiful of all, an endlessly generous spirit. She was also treasured by her friends, people near and far with whom she maintained deep relationships over decades, and with whom she shared her ever-expanding love of books and classical music, nature and, especially, birds. She was the gentlest, most peaceful and most loving person any of us could ever hope to know, as well as one of the most curious, independent and free-spirited. She had an enduring appreciation of Zen Buddhism, and it showed.
Willa was born December 20, 1942, in Marshfield, Wisconsin, to William and Helen (Dix) Pacheco and was raised there with her sister Mary, called Petty, by her parents and maternal grandparents, Clara and William Dix. She raised her own two children, Christopher and Anne, in South Minneapolis, where she remained after moving there in the mid-'70s. Eventually she became grandmother to five and great-grandmother to seven. They all survive her today, and all live in the metro area: son Chris and wife Patty, whom she always cared for as one of her own, in Eagan; their sons Andrew, Adam (Tami) and Alex (Lisa); daughter Anne, Minneapolis, and her daughters Willow (Collin) and Paige (Kayla); and great-grandchildren Dakota, Sophie, Lucy, Kennedy, Winnie, Donnie and Liam. The due date for an expected eighth great-grandchild was on her calendar and just as eagerly awaited as all the others.
Willa loved and missed no opportunities to spend time with her family members. Despite challenges to her budget, she committed to taking each of the grandchildren abroad, wherever they wanted to go, for two weeks after their high school graduations. And so came wonderful visits to Italy, Greece, Scotland and Europe in general, two solid weeks of one-on-one time exploring cities and countryside, historical sites and nature. After those five experiences, equally rich for her and the grandkids, she was sorry there were no more to travel with. So she took her son Chris, who unlike Anne had never had a solo trip with her, to Ireland for two glorious weeks of building memories that were precious to them both. Among Anne's dearest memories: how enthusiastic Willa was about her artistic endeavors, Anne's years of beadwork, tie-dying and stained glass, and how Willa celebrated every little success of her family members, including Anne's occasional wins at bingo games.
Willa's love of birds was powerful. She would drive to the middle of Nebraska or other locations to watch sandhill cranes gather for their mass migrations. And she'd head to various parts of Minnesota or Wisconsin to watch eagles, even if getting there and back would consume her entire day. In the end, she was in her own backyard when, after a fun-filled day with friends, she had gone straight out to fill her bird feeders, and she experienced the stroke that turned out to be fatal. It seems understandable that her love of birds would play a role also at the natural end of her life.
If Willa were here and talking to us today, we might well expect a message about her being now in a good place, so we shouldn't worry about her or about anything we might have forgotten to tell her. She would remind us to hold tight to our loved ones, keep up our friendships, stay curious about the world and always, always, take delight in the happiness of others. She'd also thank each of us for taking time to show up for her, to share our joy at having known and loved her.
Willa was predeceased by her mother, Helen (Dix) Pacheco, and grandparents Clara and William Dix, also her father Lewis Pacheco and sister Petty Allar. Her celebration of life will be held Tuesday, May 16, from 3 to 7 p.m., at the Cremation Society of Minnesota in Edina (7110 France Ave. South). Visitation will be from 3 to 4 p.m., followed by a service at 4 p.m. and a gathering to share food from 5 to 7 p.m. In lieu of flowers, please make donations to the International Crane Foundation in Baraboo, Wisconsin: https://savingcranes.org/.