HAS A DEATH OCCURRED? WE ARE AVAILABLE 24/7
CALL Minneapolis ​(612) 200-2777 or duluth (​218) 208-0377
​​
Call Us
HAS A DEATH OCCURRED? WE ARE AVAILABLE 24/7
CALL Minneapolis ​(612) 200-2777 or duluth (​218) 208-0377
​​
Call Us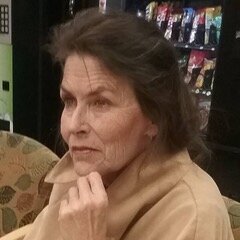 Obituary of Amy L. Seaman
Amy L. Seaman, 62, of St. Paul, MN passed away at her home on April 18, 2023. A Celebration of Life will be held at 5pm on Saturday June 24, 2023 at the Waveland Golf Course Clubhouse in Des Moines, IA.
Amy was born on May 9, 1960 in Des Moines, IA to James I. and Barbara Q. Seaman. In her youth, she was an avid sportsperson, playing tennis, pitching for the Des Moines Lilacs softball team, and whenever she could sneak across the yard and into the park, you could find her fishing in Witmer Pond. As a teenager she became a counselor at Bortell's Horse Camp in St. Charles, IA. Amy graduated from Roosevelt High School in the Class of 1978.
She attended the University of Iowa and then started her life's adventures. She held a variety of positions, including an early stint as the bartender at the venerable Savery Hotel in Des Moines. From there she moved into retail sales, putting her great communications skills to work for businesses as diverse as car sales for dealerships in Des Moines, IA, Bellingham, WA., and Burnsville, MN.. In the focal point of her professional life, she spent many years in the electronics business with Radio Shack. Finally, she closed her working career as bartender for the legendary Lexington Restaurant in St. Paul, MN.
Amy had numerous interests. She was an avid fisherwoman her whole life. She also enjoyed music, particularly singing and playing the guitar. Solo, or in a group around a campfire, Amy loved to share music, including putting some of her own words to music. And Amy loved to engage in deep conversations with friends and family, exploring ideas and delighting in friendly debates that ranged all over the social and political spectrum.
Most notably, Amy followed her lifelong love of the written word. A voracious reader, she became an accomplished writer of both poetry and fiction. This reached its pinnacle when, in her 50s, Amy was accepted into the University of Iowa's prestigious Iowa Writers Workshop.
Health challenges made Amy's ability to follow her dreams of being published increasingly difficult but she never stopped writing. She has now written her final chapter but will be remembered for her intellect, her wry sense of humor, and her deep love of family.
She is survived by her brother, Quinn (Lisa) Seaman of Webster, WI., sister Becky (Doug) Powers of Cedar Rapids, IA., and sister Mary (William) Baker of St. Paul, MN.; nieces and nephews Cassandra Powers (Brent Schultheis) of Falls Church, VA., Derek (Jackie) Powers of Cedar Rapids, IA., James Baker of St. Paul, MN.; and Jessamae Seaman and Easton Seaman of Webster, WI.; and great-nieces and nephews Abigail and Amelia Schultheis, and Henry and George Powers.
In lieu of flowers, memorials may be directed to Catholic Charities of Minnesota, or the charity of your choice.
A Memorial Tree was planted for Amy
We are deeply sorry for your loss ~ the staff at Cremation Society of Minnesota