HAS A DEATH OCCURRED? WE ARE AVAILABLE 24/7
CALL Minneapolis ​(612) 200-2777 or duluth (​218) 208-0377
​​
Call Us
HAS A DEATH OCCURRED? WE ARE AVAILABLE 24/7
CALL Minneapolis ​(612) 200-2777 or duluth (​218) 208-0377
​​
Call Us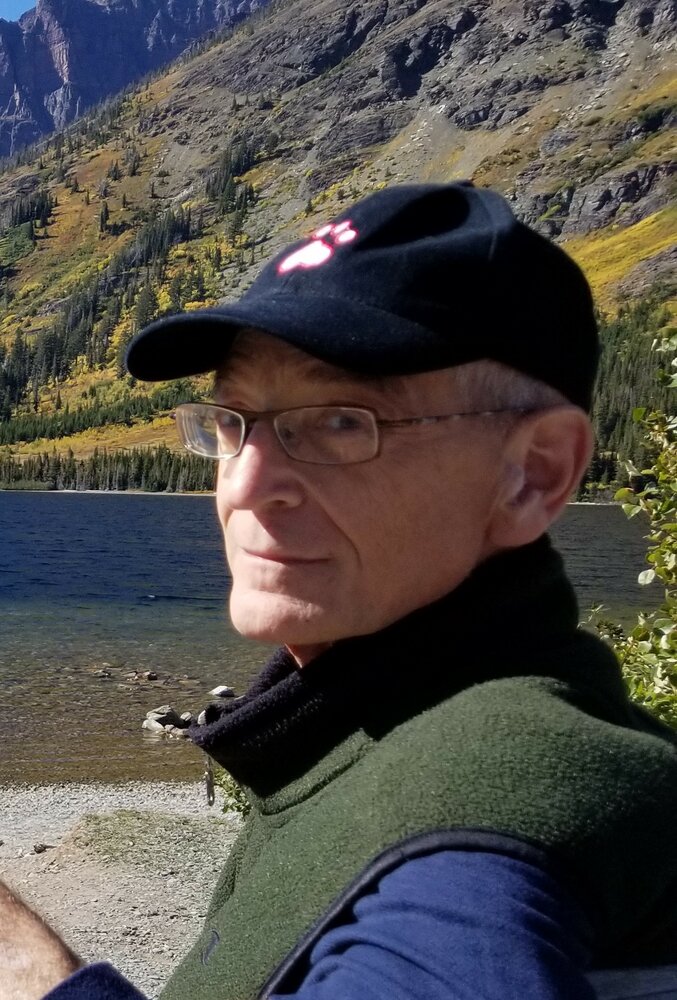 Obituary of Brian Cross
BRIAN RALPH CROSS
September 15, 1954 – November 28, 2022
Brian Ralph Cross, born September 15, 1954 in Glendive, Montana, left this world all too soon on November 28, 2022 in Minneapolis, Minnesota. Minneapolis had been his home since 1975, where he had moved after graduating from Dawson Community College. Brian leaves behind his closely-connected family and an extensive network of friends from the hospitality industry, Glacier National Park employees' group, dog shows (Kerry Blue Terriers), the Minnesota Online Charter High School Board, and theater / music. His husband and friend of 32 years, Danny Mann, was with him at his passing. Immediate family include Dr. Melvin Cross of Dartmouth, Nova Scotia, Canada; Gregory Cross of Billings, Montana; Dr. Catherine Cross Maple of Albuquerque, New Mexico; Justin Cross of Glendive, MT; and Mark Cross of Kalispell, MT. His love of family included numerous nieces and nephews, and grand-nieces and nephews; along with many cousins.
If you liked Fancy Christmas ornaments, Brian made sure to find just exactly the right one for you, maybe classic or even lighthearted. Family members and friends received them with great delight and hold them in a place of honor. As one niece said, the ornaments will always bring a smile every Christmas season.
Brian loved the outdoors and hiking. He found his "soul" in Glacier National Park, where he spent four summers as a 'singing' waiter. The network of employees became longtime friends, annually gathering at the Park. Nephews and nieces have memories of hiking with him there and in the Montana Beartooths. In September 2022, all six siblings gathered in East Glacier to celebrate its glorious beauty amongst the warmth of family.
Brian worked in the hospitality industry for over 35 years. His most recent employer, W Minneapolis – The Foshay, shared with staff and noting throughout his 10 years as Banquet Captain, that his tireless efforts, knowledge of the industry, genuine love for hospitality, and endearing personality were well known not just at the hotel, but also within the community. He received a number of awards for his work over the years.
Interests included 25 years being involved with Kerry Blue Terriers in confirmation with several AKC champions. The seven years (2010-2017) with the Minnesota Online High School Board included three as Board President. He had developed an interest in black-and-white photography, and a passion for minerals, annually traveling with his sister to the Tucson shows.
He attended the University of Minnesota earning a Bachelor's degree; and also earned two Master's degrees from Metro State University in Public Administration and Nursing Home Administration.
The Celebration of Brian's Life will be held at the W Minneapolis – The Foshay on Sunday April 30 from 1:00 – 3:00 pm. It will include light hors d'oeuvres and a program. A Memorial Service will be held in Glendive at Sacred Heart Catholic Church on Monday May 29 10:00 am with Interment of Ashes immediately following at the Dawson County Cemetery in Glendive. A celebratory lunch will be served in the Church basement. Memorial donations in Brian's name can be made to the Glacier National Park Conservancy (online at glacier.org/tribute-gifts/ or mailed).
Celebration of Life
1:00 pm - 3:00 pm
Sunday, April 30, 2023
W Mpls - The Foshay
821 Marquette Ave
Minneapolis, Minnesota, United States
844-202-8337
It will include light hors d'oeuvres and a program.
Memorial Service
10:00 am - 11:00 pm
Monday, May 29, 2023
Sacred Heart Catholic Church
320 W Benham St
Glendive, Montana, United States
(406) 377-2585
Interment of Ashes
11:00 am - 1:00 pm
Monday, May 29, 2023
Dawson County Cemetery
2816 W Towne
Glendive, Montana, United States
406-939-1114
A celebratory lunch will follow immediately in the lower level at the Sacred Heart Catholic Church.


Share Your Memory of
Brian