HAS A DEATH OCCURRED? WE ARE AVAILABLE 24/7
CALL Minneapolis ​(612) 200-2777 or duluth (​218) 208-0377
​​
Call Us
HAS A DEATH OCCURRED? WE ARE AVAILABLE 24/7
CALL Minneapolis ​(612) 200-2777 or duluth (​218) 208-0377
​​
Call Us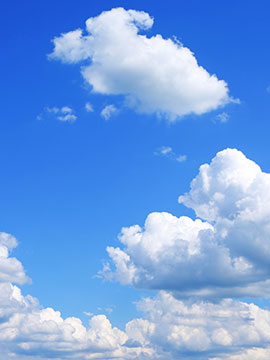 Obituary of Jerome James Holmay
Jerome James Holmay (Jerry), 79 years of age, born October 12, 1943 to parents John and Eleanore Holmay in Spokane, Washington, died at Fairview Southdale Hospital on Sunday evening, February 19, 2023 of respiratory failure. Preceded in death by parents, a brother, Steven, as well as many beloved uncles, aunts & cousins & in-laws.
Jerry is survived by his loving and dedicated wife of 45 years, Shirley Carlson Holmay, and his son Benjamin and two granddaughters Katie Jo and Kristina Jean all of North Carolina. Also survived by sister, Kathleen Holmay and nephew Jonathan (Yelena Obholz) Filas and great nephew Aidan and great nieces Alexandra & Marina, all of Kensington, Md.
A Celebration of Jerry's Life will be held on March 18,2023 at St. Paul's United Methodist Church (700 Wesley Lane, Mendota Heights, MN 55118). Service will begin at 11AM, with visitation before beginning at 10AM.
At the close of WWII, Jerry's family returned to their roots in southeastern MN (Winona) where Jerry had many fond memories of his childhood. Jerry often reminisced about his family's Sunday visits, over country dirt roads, to the Sullivan homestead along Snake Creek (between Winona and Wabasha) and, how he enjoyed going with his uncles to the barn, warmed by the heat of the livestock, even on chilly days. There were also memories of the famous "Fish Shop" now long gone; and of the two maiden sisters who were living in an upstairs unit of their house in Winona, who always cooked bacon, the delicious odor wafting throughout the house. Jerry and Kathleen youngsters when the family moved to St. Paul. Jerry attended and graduated from Holy Spirit, Cretin High School, St. Thomas College, and William Mitchell College of Law (while working days at Despatch Oven Company.)
He began his law career with a local St.Paul firm, Birdie & Bettenberg. From there he and a friend from law school, Mark Hirsch, set up a partnership in a new office building on the "happening" 494 Strip. Not long after Jerry accepted an offer from a retiring attorney to take over his practice in an office on University Ave just west of Dale and located above Steichens Sporting Goods Store. His next move was to a building on Randolph Ave just west of Snelling. He purchased the retiring insurance agents tax business as well as the building. (A tax service he continued to provide until his passing.) He maintained his law practice in the Randolph / Snelling area until the early years of the 21st Century, when he moved the practice and the tax service to a Home Office.
Jerry always said he didn't want join a large law firm and succumb to the temptation of putting work before all else and climbing the ladder. As it was his practice included a variety type of kinds of issues: family law, divorce, liability, criminal, financial, property, insurance, welfare, fraud, real estate, probate…. He rather enjoyed being more like a small town lawyer, personal and concerned about the welfare of his clients. Jerry was benevolent and of the strong opinion that professionals should donate time to those unable to afford representation and was involved in the Pro-Bono Program of the Minnesota Bar Association which recognizes professionals who donate 50 hours or more per year. Jerry was especially proud of one year being awarded the Honor of Lawyer with greatest contribution for the year. He was a benevolent person, regularly contributing to environmental as well as humanitarian foundations (which he carefully vetted.)
He was steward of the land, obtained a Master Gardener certification and enjoyed gardening. For several years he maintained a few tomato plants, cucumbers and peppers and during the last 2 years maintained a plot at the Highland High School community garden. He was particularly proud of the bountiful produce from the summer of 2022. He enjoyed harvesting the herbs and vegetables and enjoyed using them recipes he had recently collected from his newly found interest in television "cooking " shows ( while recovering from a slow healing pressure sore. One of his greatest delights was to prepare Sunday evening dinners and invite the "college kids" Katie Jo, Aidan, & Alexandra (all attending universities in the Twin Cities. He had selected "dishes" suitable to meet all individual food preferences. Another of his greatest delights during this past year was the evening at the Ordway with dinner following with the "college kids" as his Christmas gift to them.
Jerry was known for being humorous and witty and was a large presence in the lives of many. Despite having been physically challenged from a cervical injury sustained during his birthing process, he was all he could be and MORE; walking with a single crutch he navigated with determination and agility: playing usual outdoor young boy activities like softball games with pals in the middle of Watson Ave, shooting bb-guns at squirrels and perhaps a bird or two, going to the lake with a friend and his family, going fishing with his uncle Jim, mowing the lawn with a non-motorized hand mower for his mother and later at his own home with large back and front lawns, building various things in the basement of his mother's home. He camped out with friends and trekked forest paths and trails (sometime hand in hand with Shirley). He even managed to carry a heavy color TV up the stairs of and duplex where his girlfriend Shirley was living. He owned a runabout boat his 60 HP motor which he towed from lake to lake or launched in the Mississippi River at Hidden Falls and treated friends to a trip to Prescott and the Steamboat Inn for dinner and back; Or a trip through the locks and all the way to Wabasha. He drove his own car with no modifications until the turn of the century. He continued to coach the Lumen Christi Classics softball team in a local church leagure, until recently.
He was extremely intelligent, well read, and knowledgeable. He exemplified stalwartness, generosity, thoughtfulness, and was caring and loving. He believed in equal rights for everyone. I admired him greatly and was very proud of him. During our years together, especially last few years, as this stage of our lives presented needs and expectations of one another not previously recognized, we grew closer and captured and even deeper appreciation and love of one another. He has now been lifted on eagles wings into eternal paradise.
Jerry was my rock and often my guiding light. I loved him more than words can express.I will miss him deeply with all my heart and all my soul. I pray he is now with God at peace, freed from earthly burdens, fully rejuvenated, mind, body and soul. Amen
Visitation
10:00 am - 11:00 am
Saturday, March 18, 2023
St. Paul's United Methodist Church
700 Wesley Lane
Mendota Heights, Minnesota, United States
(651) 452-5683

Get Directions
Celebration of Life
11:00 am
Saturday, March 18, 2023
St. Paul's United Methodist Church
700 Wesley Lane
Mendota Heights, Minnesota, United States
(651) 452-5683

Get Directions


Share Your Memory of
Jerome