HAS A DEATH OCCURRED? WE ARE AVAILABLE 24/7
CALL Minneapolis ​(612) 200-2777 or duluth (​218) 208-0377
​​
Call Us
HAS A DEATH OCCURRED? WE ARE AVAILABLE 24/7
CALL Minneapolis ​(612) 200-2777 or duluth (​218) 208-0377
​​
Call Us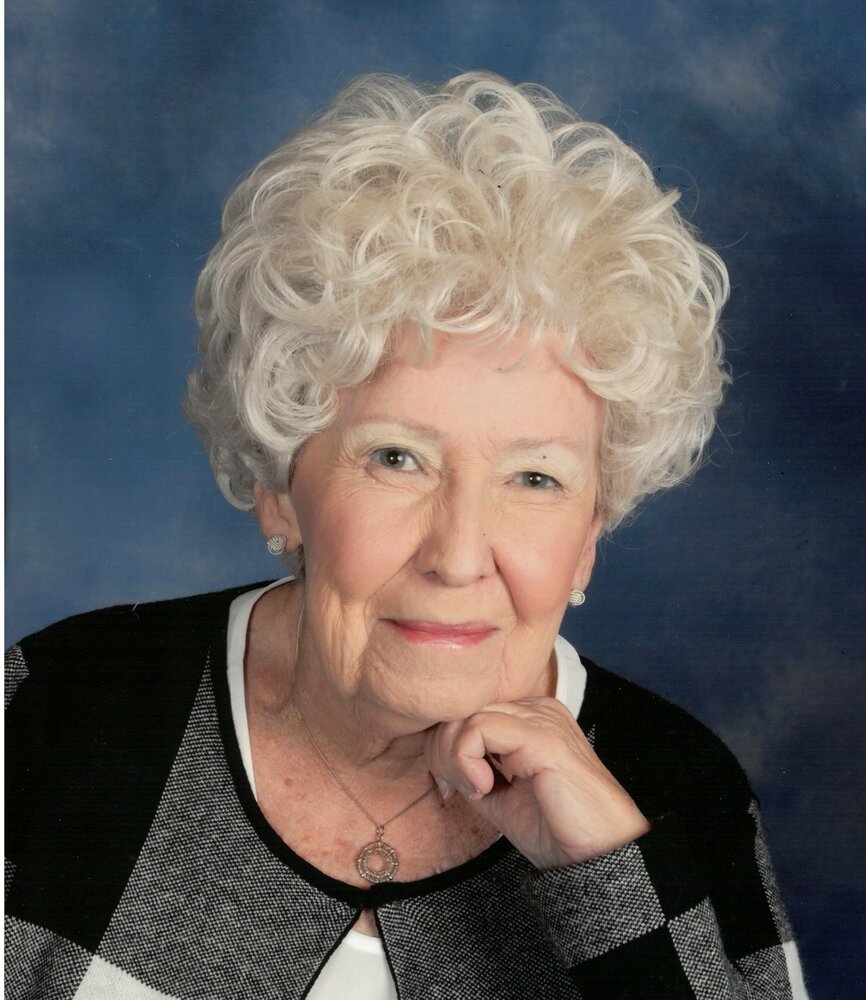 Obituary of Lois Ann Peterson
Lois Ann "Wendy" Peterson (Wendt) at the age of 93 completed her journey to heaven on Monday, February 27, 2023. She is at peace in the arms of her loving Savior and with those loved ones who have journeyed before her.
Wendy is survived by her son Brad Peterson (Melinda) and their children Lauren (Trevor), Braeden, Westen, Teren, Taylen and Bryten Peterson and great-granddaughter Locklan. Her daughter Kim Ackerman (Hugh) and her children Ryan Hilderman (Shana) and Ellen Hilderman (Andy) and her step-children Mara Ackerman-Bulera (Ben), Melanie (Seth), Mia, Ryan (Maddi) and Reece Ackerman and great-grandchildren Oakley and Everett Bulera. As well as her cousins Joan Peterson, Jay Peterson (Nona), Paul Peterson (Kathy), Janet Lassar, Marlene Anderson, niece Susan Adair, nephews David Grady (Amy), Jeffrey Grady (Carol).
Wendy was preceded in death by her husband Douglas, parents Louis and Anna Wendt, sisters-in-law Eileen (Richard) Babcock and Gwen (James) Grady, niece Jill Babcock
A service will be held on Saturday, April 22, 2023 at St. Stephen's Lutheran church 1965 Co Rd E East, White Bear Lake, MN 55110. Visitation at 10am, service 11am with 12noon lunch. Interment to follow at Elmhurst Cemetery 1510 Dale St N, St. Paul, MN.
Lois Ann Wendt (otherwise known as Wendy) was born February 6, 1930, to Lou and Anna Wendt and grew up at 1140 Dayton Ave in St. Paul. She was 50% German and 50% Swedish which is very important to know in order to understand mom. Her Maternal Grandfather came to America from Sweden on the bottom of a ship and settled here to raise his family. He worked as a carpenter and built a home on Summit Avenue along with his own home 2 blocks down on Dayton Ave. He also built the home next door where his brother lived. Mom was an only child and spent much of her time with her grandparents and family there only a couple of blocks away. She told Brad and I and our children many times about her happy childhood and how proud she was of her family and heritage. She was very close to her cousins Marlene and Dorothy playing in their grandparents' home in the bay window mid staircase while her grandmother made fresh home-made bread in the kitchen.
Mom grew up during the depression and talked about some struggles during that time. She was always grateful for what she had and sure knew how to make a dollar stretch! She learned to sew and was a wonderful seamstress and sewed many of her beautiful clothes.
Mom went to Central High School and Macalester College where she met Dad. She was friends with Dad's twin sister Gwen first. Dad, Mom and Gwen had a group of friends at Mac. One was Lois Taylor and Mom was Lois Wendt. Lois Taylor married Donald Peterson and Mom married Douglas Peterson. To keep them straight, she was nicknamed "Wendy" from her maiden name Wendt. Those college friends were lifelong to both our parents.
They were married on February 11th, 1961. When Brad came along, they bought their first and only home, 2335 Orchard Lane, where they lived for 50 years. Both of our parents wanted to live in a community that was good to raise kids. And WBL did not disappoint! The neighborhood was filled with kids and Mom had really good friends in the neighborhood and life was good. We could walk to school and Mom could sit in the chair next to the phone on the wall with the short cord, talking to her lady friends about the goings on from day to day. Mom was very involved in the community with Homemakers Club and Garden Club with neighbor ladies and even more wonderful friendships that were cultivated through the years. These fantastic friendships meant the world to her and lasted throughout her lifetime. She enjoyed crafts, needle point and cross stich; And let's not forget about her devotion to this church where she participated in Sunday school, vacation bible school, bible study and oh the Christmas baking sale! She made the most delicious cookies; sandbakkels, krumkaka, and rosettes. She worked so hard on those cookie pates and made so many for the church sale – all tied up with a red ribbon on top.
Our Swedish heritage was so important to Mom. And our family Christmas gatherings! They are my most happy memories for sure! When all of the family was at our house and there was so much love and laughter. The homemade Swedish meatballs, scalloped potatoes, rice pudding and Mom's famous Glugg. Mom really enjoyed entertaining for her friends, family and whatever came along, and she was very good at it.
Before Mom was married, she traveled all around Europe with her close college friend. We viewed those slides together a few years ago and Mom shared her memories of the breathtaking scenery, fun she had and seeing all the history from each place; London, Paris, Germany, Switzerland, Rome, Spain, Venice, Versailles to name a few. Mom was so happy she took that trip! She also loved our family trips, 17 years of their Waikiki Beach timeshare, and her many trips to Sweden with Dad and the ASI. The American Swedish Institute was a household name for sure! As you may know, Dad sang in the ASI Male Chorus for many years and Mom was heavily involved in the Auxiliary where she put on many events at the ASI. Mom & Dad became very close to the choir director in Lulea Sweden, Lennart Johansson. They hosted choir members in their home while they toured MN including several concerts at St. Stephens. A highlight for Mom was meeting the King and Queen of Sweden while they visited Minneapolis.
The best memories were at the cabin on Wood Lake. Mom sitting in the yellow Naugahyde chair in the morning putting her face on before church, eating a bowl of raspberries with milk. Such a classic Mom story.
Mom was such an amazing woman and a devoted Mother and friend. But something happened… grandchildren!! Once those babies started arriving, the love just poured out of her!
Weekly visits with Mom consisted of reminiscing about the memories were the most important to her. It always came down to family. Kim would bring her dinner; her favorite being a Culver's california hamburger with a chocolate malted milkshake. She would always say "that malted milk tastes so good!". She loved ice cream!
For Mom's 90th and 91st birthdays, she wanted her family to dine at the Lexington. She loved the Lex! And the fun part was we would drive by her childhood home, Grandparents home and other sites meaningful to Mom. It's almost like we all grew up there with her.
On behalf of me and my family, thank you to everyone your kind words, support you gave in so many ways, but most of all your love and prayers for Mom.
Whenever we said goodbye to Mom or Grandma Wendy, she would hug you and give you a kiss and say either "you are a good boy" or "you are a good girl". And we would say in return "you are a good Mom" or "you are a good Grandma". Then there would be a big smile and a little giggle.
A Memorial Tree was planted for Lois
We are deeply sorry for your loss ~ the staff at Cremation Society Of Minnesota | St. Paul


Share Your Memory of
Lois