HAS A DEATH OCCURRED? WE ARE AVAILABLE 24/7
CALL Minneapolis ​(612) 200-2777 or duluth (​218) 208-0377
​​
Call Us
HAS A DEATH OCCURRED? WE ARE AVAILABLE 24/7
CALL Minneapolis ​(612) 200-2777 or duluth (​218) 208-0377
​​
Call Us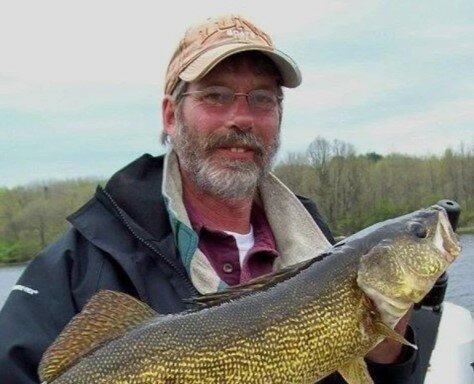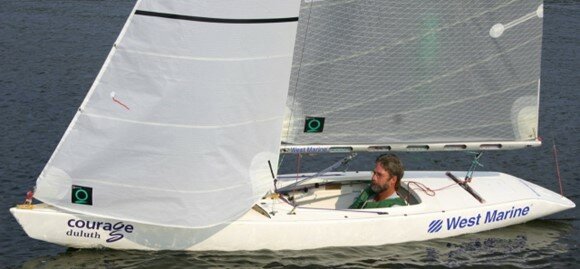 Obituary of Scott Robert Anderson
Scott "Scottie" Robert Anderson passed away Tuesday, February 21 in Essentia St. Mary's Medical Center. He was born in Duluth, MN October 11, 1958. Scottie was part of a blended family. After an accident at the age of 15, Scottie became a T-5 paraplegic, and began using a wheelchair for mobility. Scottie was an extraordinary person, lived a full and rich life - and was active in the Northland in many different ways.
Always an outdoor lover, Scottie was famous for his fishing prowess, and boasted of a few hefty bucks. While attending UMD, Scottie became an original member of the Twin Ports Flyers Wheelchair Basketball team, which started in 1979, through a new organization: Courage Center Duluth Adapted Sports, Physical Education and Recreation Department. Other interests Scottie participated in were downhill sit-skiing, swimming, wheelchair softball, tennis, archery, pool, and curling. His athletic abilities brought him to national and international competitions in multiple sports.
Scottie's true love was sailing, and he was the spark plug for getting the Duluth Parks and Recreation Dept. to create the Twin Ports Youth Sailing Program in the mid-1980's. He recruited people to build the boats they would sail, become new sailors, and volunteer at the sailing site at the end of Park Point. More recently, he was instrumental in expanding the sailing program to join with the Duluth Superior Sailing Association through the creation of the "Sailing for All" program. Scott built his own wooden boat, and when asked why he didn't make it out of fiberglass he said, "if God would have wanted fiberglass boats he would have made fiberglass trees!"
Scottie always said "yes" to any request to volunteer, sharing his calm, quiet, confidence with people who acquired new spinal cord injuries, mentoring youth and adults in life skills, as well sports. Scott's career started as a disability advocate in 1988 as Director of the Duluth office of The Center for Independent Living of NE Minnesota (CILNM). He was instrumental in the passage of the Americans with Disabilities Act (ADA), even receiving an invitation to the White House for his actions. The accessible fishing piers on US Forest Service campgrounds in NE MN are a direct result of Scottie's advocacy and consultation. Later, in the role of a Certified Work Incentives Benefits Counselor at North Country Independent Living (NCIL) in NW Wisconsin, Scott assisted people with disabilities to manage their benefits while gaining employment, helped people with mobility impairments access their homes, and started a ramp-building program that continues to this day. A highly respected counselor, Scott looked people in the eye, intently listened, and carefully considered his responses. One of his mottos was "don't assume". He was a man who truly cared about people and humanity- across the board. While often seen as a quiet leader, he had the human touch working with people and was on many state and national work groups, committees and councils. This earned him the nickname of "Perennial Advocate." His keen knowledge of how the governmental systems worked helped him to remind Social Security and other agencies of what the law really was. He was generous not only with his time and knowledge, but also gave money out of his own pocket for consumers if they needed it. Scott was instrumental in the formation of several Northland programs: the Peer-to-Peer group through the Center for Independent Living for NE MN (Now Access North), People with Disabilities For Change, The Brain Injury Support Group at Polinsky Rehab Center; and the Ports Area Brain Injury Round Table.
Scott was preceded in death by parents Robert and Barbara Anderson, stepmother Delores, and brother Barry (Mary). Also, special friends Charlie Wittwer and Denny Wold. Scott leaves behind his partner Cyndi Campbell, and her children Zach Miller (Chantel and Kyler), Ben and Chris Campbell, his sister Leslie (Dave) Douglas, and Sara (Greg) Connor, brothers Tom (Terri) and Scott (Nancy) Hintz, and Rob (Samantha) Anderson, and many special nieces and nephews as well as his lifelong friend Rod Reynolds, and many other extended family and friends.
Special thanks to the nurses and doctors who cared for Scottie, as well as Shawn Corbin, for his great work and the time he put in as Scott's health care advocate.
An Open House Celebration of Life will be held at the Shriner's Meeting and Event Center, 5152 Miller Trunk Hwy, Hermantown, MN 55811 on Saturday March 11, 2023 from 11 a.m. to 3 p.m. To commemorate the life of Scott, we are inviting those who would like to share memories in a 30-60 second audio message, video, or photos to: Scottyand58@gmail.com
And you DON'T want to come in any formal attire - which Scottie would disapprove! Flannel shirts welcome!
Scott's family asks that in lieu of flowers, memorials can be provided to the Scott R. Anderson "Sailing for all" Memorial Fund at the Duluth Superior Sailing Association (DSSA), P. O. Box 3094, Duluth, MN 55803. Please make out any check to "DSSA" with the notation "Scott R. Anderson Fund". Donations to the Scott R. Anderson "sailing for all" Memorial Fund can also be made through DSSA's PayPal account at sailingforall@gmail.org.
A Memorial Tree was planted for Scott
We are deeply sorry for your loss ~ the staff at Cremation Society Of Minnesota | Duluth