HAS A DEATH OCCURRED? WE ARE AVAILABLE 24/7
CALL Minneapolis ​(612) 200-2777 or duluth (​218) 208-0377
​​
Call Us
HAS A DEATH OCCURRED? WE ARE AVAILABLE 24/7
CALL Minneapolis ​(612) 200-2777 or duluth (​218) 208-0377
​​
Call Us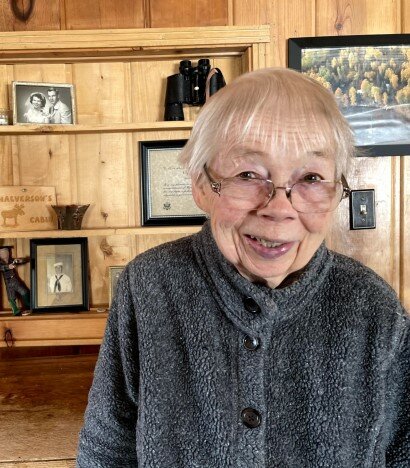 Obituary of Bernice Elvi Halverson
Bernice Elvi (Colby) Halverson, 82, of Duluth, Minnesota, found peace in the hands of her Lord on Feb. 14, 2023, with her beloved husband of 64 years, Ronald Halverson, at her side.
Visitation will begin at 10:00 am, funeral service starting at 11:00 am, with lunch to follow on Friday, Feb. 24, 2023, at Christ Lutheran Church, 2415 Ensign St in Duluth. The burial at Oneota Cemetery is at 2:00 pm.
Bernice was born on March 19,1940, to Linda and William Colby in Hibbing, Minnesota, and was raised on the family farm in Toivola. There she cultivated a love for coffee and baking cardamom bread with her Aunt Lempi Taino. Bernice spoke fluent Finnish at home and learned English at school. She and her cherished younger sister, Jane, would help warm the sauna and cut out the finest paper dolls. Their Aunt Helen and cousins Bev & Barb spent long summer days with them. From her mother, Bernice learned her Finnish Sisu spirit: determination to drive the tractor as a young girl; bravery to escape an angry bull; and lifelong hardiness to sustain her family.
Bernice graduated from Toivola-Meadowlands High School in 1958, where she proudly served as the yearbook photographer and cafeteria volunteer.
On August 2, 1958, Bernice married the love of her life, Ronald (after teaching him Finnish to impress the men in the Co-op Store). They ran the "Halverson's Store" on the North Shore of Lake Superior.
As the number one fan of Ron's many bands, especially the Beaconaires, Bernice faithfully sat in front to record his music with a cassette recorder or VHS video camera bigger than herself. Family & friends joined her at the many dances, jam sessions, and music that filled their lives.
Bernice loved the cabin - cooking, cribbage, campfire smores with the grandkids, and evening pontoon rides with the steady hand of "Captain Ron" at the wheel.
Bernice wrote a letter every day to her mother. Her beautiful penmanship is reflected in her recipes, letters, postcards, and cards. Her signatures on her last Valentine's Day cards showed a life well-lived as a mother, grandmother, great-grandmother, sister, and wife cherished and loved. Blessed be her memory.
Bernice is preceded in death by her never forgotten son, Michael Byran Halverson; parents Linda (Tainio) & William Colby; brother, Alvin Eugene Colby; father-in-law & mother-in-law, Rudolph & Ruby (Peterson) Halverson; brothers-in-law & sister-in-law, Eugene Soderberg, Claudia & Richard Lien; beloved aunts and uncles Lillian, Lempi, Whilho, Toivo, Edwin, Helen, Ailie, Linda, Hilma, Ina, Elaine, Waino, Edwin & Elmer; grandson-in-law, Zachary Hunter; & great-granddaughter, Rowan Olive.
Bernice is survived by her husband, Ronald Halverson; daughters Cathy (James) Valentine & Lori (Mark) Halverson-Wente; sister, Jane (Donald) Pasanen; & sister-in-law, Sharon Soderberg. Bernice will be missed by her grandchildren Robin (Rob), Jeremiah, Katy, Cara, Ren (Grace), Jordan (Natalie), & ten great-grandchildren.
Bernice's family is deeply grateful to the caring & compassionate staff at Essentia Hospice, Heritage Haven, & Open Arms Senior Living.
Visitation
10:00 am - 11:00 am
Friday, February 24, 2023
Christ Lutheran Church
2415 Ensign St
Duluth, Minnesota, United States
Funeral Service
11:00 am
Friday, February 24, 2023
Christ Lutheran Church
2415 Ensign Street
Duluth, Minnesota, United States
Interment
2:00 pm
Friday, February 24, 2023
Oneota Cemetery
6403 Highland St
Duluth, Minnesota, United States
(218) 624-1932


Share Your Memory of
Bernice