HAS A DEATH OCCURRED? WE ARE AVAILABLE 24/7
CALL Minneapolis ​(612) 200-2777 or duluth (​218) 208-0377
​​
Call Us
HAS A DEATH OCCURRED? WE ARE AVAILABLE 24/7
CALL Minneapolis ​(612) 200-2777 or duluth (​218) 208-0377
​​
Call Us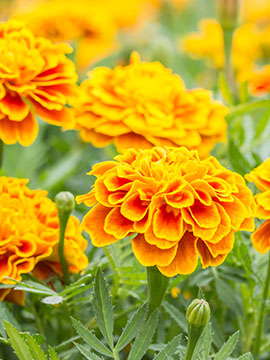 Share Your Memory of
Maurine


Obituary of Maurine Jo Rubedor
Maurine passed away November 1, 2022. She passed away peacefully in her sleep at Gable Pines Assisted Living for Seniors. Maurine was born June 11, 1936 in Harrisburg, Illinois. She was the daughter of Raymond A. Evans and Berniece Allen Evans. As a young girl her parents owned a Repertory Theatre "Tent Show". They traveled with the show through the southern states and a few northern states. She was a trumpet player and a singer. When her family was young Maurine was a homemaker and had a daycare in her home. She ran the Latch Key program in New Prague, MN when they lived there as well. Her main interests were her family, taking care of her husband, children, and grandchildren. She was a great wife and mother.
Maurine was an adventurous, fun, loving, taking care of others, she was sweet, gentle and kind and she had a bit of a stubborn streak, and we loved her every day. After retirement Maurine and her husbandDewayne traveled full time in their motor home. They traveled the open road for 18 years. They visitied every stated in the U.S. and all of Canada. They had many great expiriences and hold so many good memories of their travels. Maurine had a lot of interest. She had her dog, Shadow, whom she adored. She loved to read, collect owls, eating cookies with White Chocolate Mocha's. She was a classy dresser and enjoyed looking nice. In her younger days she would walk for miles.
Preceding her in death are her parents, Father Raymond A. Evans, Mother Berniece Allen Evans, sister Flora Smith, son Mark Rubedor, daughter Kristine LaFleur, son-in-law James LaFleuer. Maurine is survived by her husband of 66 years, Dewayne Rubedor, daughter Kathleen (Dean) Crowell, son David (Byron Bradley) Rubedor, Grandson Daniel Crowell, Granddaughter Amber (Greg) Becker, Granddaughter Katie (Adam) Rubedor-Green, Great Grandchildren Mason Greer, Nicholas Fasthorse, Brody Becker, Charlotte Becker, Junia Green, and many nieces and nephews, friends and loved ones.
The Celebration of Live for Maurine will be held Wednesday, November 16th, 2022 at 11:00 A.<. at the Knife River Lutheran Church, 158 Church Road, Knife River, MN 55609. A luncheon will follow the service and a grave side service will be held at 2:00P.M> at Onesota Cemetery in Duluth, 6403 Highland Street, Duluth, MN 55807.
The family asks that any memorial contributions be made to the Alzheimer's Association.
A Memorial Tree was planted for Maurine
We are deeply sorry for your loss ~ the staff at Cremation Society Of Minnesota | St. Paul