HAS A DEATH OCCURRED? WE ARE AVAILABLE 24/7
CALL Minneapolis ​(612) 200-2777 or duluth (​218) 208-0377
​​
Call Us
HAS A DEATH OCCURRED? WE ARE AVAILABLE 24/7
CALL Minneapolis ​(612) 200-2777 or duluth (​218) 208-0377
​​
Call Us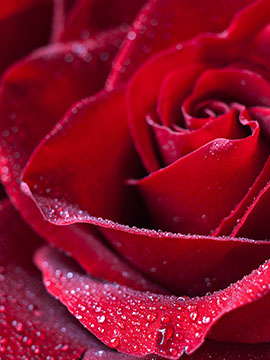 Share Your Memory of
Zolo "Zoie"


Obituary of Zolo "Zoie" Suzanne Sullivan
"Zoie" Zolo Suzanne Sullivan, age 85, of Burnsville MN, passed away on 11/01/2022 after a long and full life. She was predeceased by family members; Otto and Gertrude Lagerstrom, Katherine Boileau, Donald Lagerstrom, Pat Peare and Linda Bradley. She left behind Terry McRae, Bettee Norton, Tanya Abbondanza, Lawarence Abbondanza, Evan Abbondanza, Lana Abbondanza, Jacob Abbondanza, Thomas O Arttus, Arya Arttus, Alyssa Arttus and Thomas S Arttus. A celebration of life will be held in her honor at 11:30 - 2:00 on 11/12/2022 at 11111 River Hills Dr Burnsville, MN (The Rivers). Dress is casual and brighter colors are better.
As I speak to you today, I must begin by offering our sincere thanks to everyone; that's what my mom would have done so I'd like to say thank you as well. I surely want to thank the friends and family who have rallied around and given us great strength in this difficult time. The Rivers community and your willingness to pitch in is greatly appreciated by my wife and I. Sue Lewis for your guidance and compassionate words that were well timed and well received - a true blessing for us. Mom was so in tune with her personal relationships that she knitted together a fabric of love for those around her, carefully woven with thoughtful, daily concern for what the future of others might bring.
Those of us who knew her well knew that my mom was never more than a deep and meaningful conversation or a story away from having a good ol' cry, so as her only son you'll understand if I shed a few myself.
My mom was an "overcomer". I always admired her resiliency in life and her ability to prioritize needs. My mom overcame a lot of hardship and poured herself into becoming who she wanted to be. I am humbly grateful for the time we spent together. I learned some incredible lessons from her about patience, strength, and respect. Mom experienced many challenges in life and faced them head on with incredible strength and determination.
As a single mom in the 1950s she faced enormous challenges that are hard to imagine now but she somehow pushed through. The result for me was that mom gave me great freedom; she respected good efforts, she rewarded independent thinking, she taught me to believe in myself. She loved to debate things just for the sport of it, presuming of course, that she was correct. That applies to board games, cards, bingo etc. as many of you I am sure are personally aware. She believed that respect was always deserved and not just earned, and when it was lost there was room for forgiveness - nobody is always good and nobody is always bad.
As a grandmother, my mother loved deeply. As roles change I have grown to admire her positive force. Somehow she managed to attend nearly all of her grandkids sports, dance etc. events while they were growing up. I will not forget the look in her eyes as she watched Tanya perform at a recital or Tom showing off his football skills. She knew her blessings, her riches could not be measured. 

Mom had a successful career as a cashier at a grocery store (most years at National T) where she was eventually promoted to head cashier but in her heart she really enjoyed expressing her creative side making signs - yes, that is how they used to do it. She greeted every customer by name and made a valiant effort to make their day a bit brighter. She memorized all the food prices in the store so if a customer was checking out and the price was higher for some reason she would take the time to ensure each penny was transacted correctly (generally to the benefit of the customer which included drawing from her personal coupon drawer). This might explain her unquenchable thirst for coupons, I'm not too sure exactly what drove that for so many years? As a loyal union member, she lived the problems she
tried to fix. This applies in other community endeavors as well; such as her work as HOA president at Woodstock.
She loved going swimming but only if she could touch the bottom (she made sure I learned, but she never did).
She loved the spirit of Christmas and everything about it, especially decorating. Of course, each and every decoration has a special meaning and a story to go with it. Christmas time with my mom is my favorite childhood memory. And my mom just loved being Swedish with everything about that as well. Now I can say this for sure - if we ever entered a store that had Swedish Christmas decorations my mom would just get giddy (and generally her collection would grow).
She was the lady who loved to look whimsically into the sky and especially at the clouds. She could see so much; she would point and talk on and on. Truthfully, all I could make out were a few bunnies from time to time but listening to her seemed to make her happy. Going forward, I expect I will keep looking up and encourage you to do the same; maybe there really is something there she would like you to see.

Ma would have been so proud and grateful to see all the family and friends come together and share fond stories. So now I want to close with the way she closed because I think she would like that, so I guess to sum it all up; thank you for coming, thank you for loving my mom - she loved all of you so very much! Her daily community, her family, so thank you.
And lastly, His peace to you all - not the peace of this word but the peace only He can give.
A Memorial Tree was planted for Zolo "Zoie"
We are deeply sorry for your loss ~ the staff at Cremation Society of Minnesota