HAS A DEATH OCCURRED? WE ARE AVAILABLE 24/7
CALL Minneapolis ​(612) 200-2777 or duluth (​218) 208-0377
​​
Call Us
HAS A DEATH OCCURRED? WE ARE AVAILABLE 24/7
CALL Minneapolis ​(612) 200-2777 or duluth (​218) 208-0377
​​
Call Us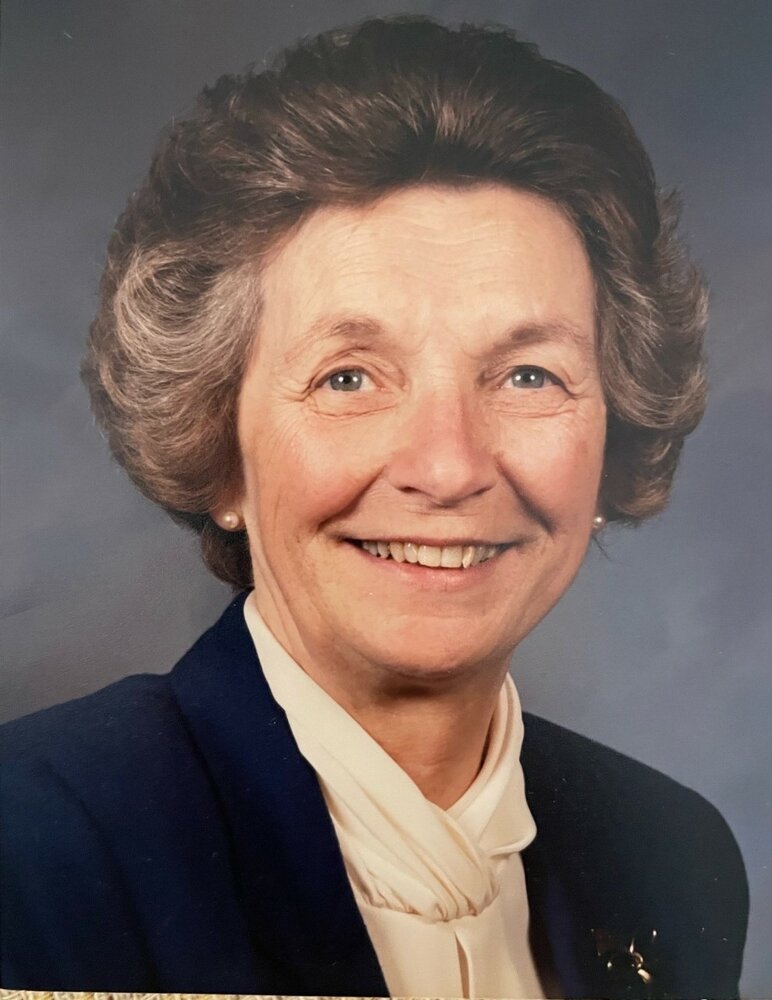 Obituary of Jeanne Hubert Sederberg
Judge Jeanne H. Sederberg passed away on October 30, 2022, on her 68th wedding anniversary.
Jeanne was born July 30, 1926, at home on the shores of Lake Minnetonka to Joseph and Alma Hubert. Her father, Joe's career in Sales led him to Duluth, selling equipment to the Iron Range. Jeanne's passion for law began when her eighth-grade teacher stated after a disagreement, "It's too bad you're a girl because you could be a lawyer." At that moment, her die was cast.
Jeanne graduated from Duluth Central High School and Duluth Junior College. Her father forbade her to go to law school, so she moved to Chicago and worked for two years. Father ultimately relented, and supported her admission to the University of Minnesota, School of Law, where she earned her Juris Doctorate, one of six women in a class of 300. In 1954, she married the love of her life, Robert Sederberg, Jr., who had just returned from Air Force active duty in Korea. In 1956, they moved to a home on East 5th Street in Duluth and continued as members of St. Paul's Episcopal Church.
Jeanne passed the Minnesota State Bar, but law firms in Duluth rejected her new career. She began a home-based private practice specializing in real estate, probate, and wills. This practice co-existed with her raising a family of three children, who remember many a day plugging the parking meter in the Duluth Civic Center while she was doing research. A 1970 photo of the Duluth Bench and Bar included 114 men and Jeanne Sederberg.
After practicing privately and becoming a public defender, Sederberg was appointed as a Judicial Officer for St. Louis County in 1974. She worked in the challenging area of family law, including child protection and divorce cases. After 18 years as a Judicial Officer, Governor Arne Carlson appointed her a Sixth District Court Judge. She was the first female to hold that position. In 1996, Judge Sederberg reached the mandatory retirement age, but she wasn't done yet. When the Housing and Redevelopment Authority (HRA) of Duluth needed an arbitrator, Judge Sederberg launched the third phase of her career, eventually working for another 20 years for the HRA. She retired again, at the age of 92. Throughout her 70-year career, she was fond of saying that when you love what you do, you won't work a day in your life.
Robert and Jeanne raised three children, Bruce, Cynthia, and Clayton, at a time when few mothers worked outside the home. A cabin in Iron River, Wisconsin, was a special place where they routinely spent weekends. She was tremendously involved in her grandchildren's lives, sharing wisdom and happy mornings at the cabin in Iron River, where Grandma would make piles of thin pancakes served with butter, syrup, and blueberries in season. They also routinely visited family and grandchildren in Maryland and made regular hunting trips to Manitoba and Montana.
Jeanne was an incredibly talented knitter, creating sweaters, mittens, socks, and hats for newborns in the family, and gifts for birthdays and Christmas. Later in life, Jeanne took up art and created a studio in the attic, which overflows with paintings of her trips, family, yellow Labradors, and nature. Bob and Jeanne also shared a love of travel. They were among the first Americans to visit China, and over the years, they traveled to Australia, India, Egypt, Malaysia, Japan, Singapore, Central America, Cuba, and Alaska.
In addition to her career and family, Judge Sederberg served on many governing boards. She was a charter appointee to the Western Lake Superior Sanitary Commission (WLSSD), overseeing the building of the new water filtration plant. She was also on the Board of Directors for the new hockey facility of Marshall School, and the board for Northland Children's home, working to improve the lives of the children in the community.
Judge Jeanne Sederberg is preceded in death by her parents and three siblings, Wanda Benson, Joseph Hubert, and Marguerite Emanuel. She is survived by her husband, Robert, and their three children, Bruce (Brenda) Sederberg, Cynthia (Ric) Neseth, and Clayton (Susan) Sederberg; eight grandchildren, Audrey, Kathryn, Elisabeth, Bryan, Anna, Phoebe, Derek, and Jon; and seven great-grandchildren; and by her sister, Elizabeth Anderson.
A special thanks to the St. Luke's Hospice care staff who comforted her final days. A funeral will be held at St. Paul's Episcopal Church on Thursday, November 3, 2022, with visitation at 1 PM and services at 2 PM. Memorials may be sent to St. Paul's Episcopal Church, 1710 E. Superior St., Duluth, MN 55812, specifically for the McGiffert Scholarship Fund or St. Paul's Alter Guild.
A Memorial Tree was planted for Jeanne
We are deeply sorry for your loss ~ the staff at Cremation Society Of Minnesota | Duluth