HAS A DEATH OCCURRED? WE ARE AVAILABLE 24/7
CALL Minneapolis ​(612) 200-2777 or duluth (​218) 208-0377
​​
Call Us
HAS A DEATH OCCURRED? WE ARE AVAILABLE 24/7
CALL Minneapolis ​(612) 200-2777 or duluth (​218) 208-0377
​​
Call Us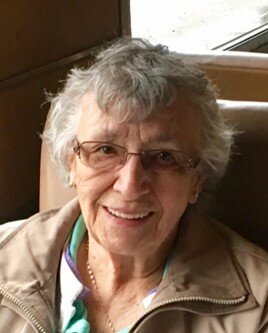 Obituary of Martha Ellen Councilman
Martha E. Councilman, 92 passed away October 10 at Barnes Care House 3 in Esko.
Martha was born January 11, 1930, in Peru, Indiana to Dr. Walter and Katherine (Judd) Stadler. She moved to Duluth in 1935. She married Henry Councilman in 1951. She worked at St. Mary's Hospital as an X-ray tech until she joined Henry at Guantanamo Bay Naval Base, Cuba in 1952. They moved to Carlton in 1953 and raised their family. She worked at Denny's Studio in Cloquet. After Henry retired, they enjoyed traveling the world and wintering in Texas. Martha enjoyed her family, bowling, golfing, bird hunting, knitting mittens, hats, afghans, and was always up for a game of cards.
Martha was preceded in death by her parents, her husband Henry, sister Patty Ann and brother-in-law Roger Downs.
She is survived by children: Jim (Andi), Steve, Dave (Karen), Kathy (Wayne) and Bob (Jen), grandchildren: Jennifer (Lydle), Cory (Erin), Shane (Liz), Samantha (Brian), Tia (David), Angie (Scott), Deanna, Dustin, Heather, and Chadd. Great-grandchildren: Catherine, Justin Jordon, Chloe, Braylan, Mocha, Cory, Timothy, Hunter, Dustin, Bennett, Nick, Michael, and David. Great-great-grandchildren: Elijah, Destiny, Madahlynn, Brandon, Torrin, and Slade. Brother: Larry (Mary), Laura Jo, and sister: Susan Downs, Elissa (Dustin) their daughter Fleur and Matt (Jeni), Texas friends Renee and Hazel.
There will be a Celebration of Life at Streetcar Banquet Room in Carlton, on Saturday, October 22, 11 a.m. to 2 p.m. Private inurnment to follow at Hillside Cemetery Carlton.
We would like to thank the girls at Barnes Care House 3 for the phenomenal care and love they gave our Mom.
Celebration of Life
11:00 am - 2:00 pm
Saturday, October 22, 2022
Streetcar Banquet Room
232 Chestnut Ave.
Carlton, Minnesota, United States