HAS A DEATH OCCURRED? WE ARE AVAILABLE 24/7
CALL Minneapolis ​(612) 200-2777 or duluth (​218) 208-0377
​​
Call Us
HAS A DEATH OCCURRED? WE ARE AVAILABLE 24/7
CALL Minneapolis ​(612) 200-2777 or duluth (​218) 208-0377
​​
Call Us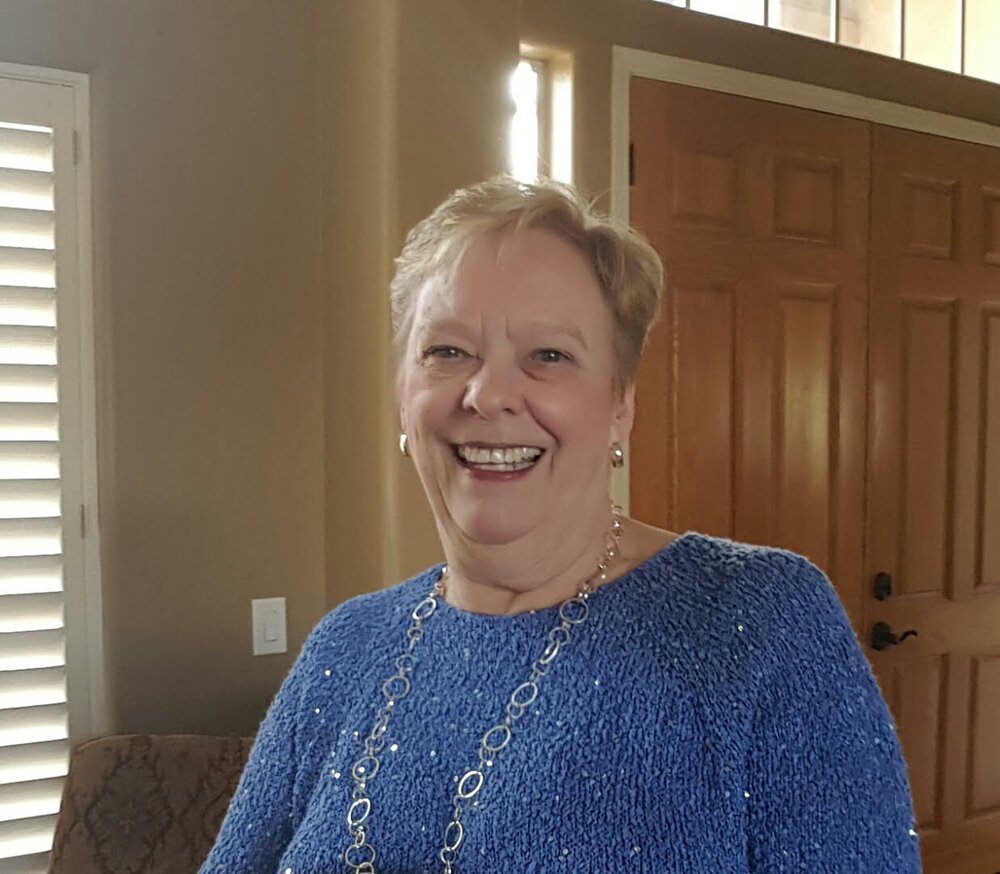 Obituary of Karen Marie Miller
Karen Marie "Lula" Miller, age 81, passed away peacefully in her sleep on September 4, 2022.
Karen was born February 24, 1941, in Minneapolis, MN to Rose Windey and Alois Mootz. She graduated in 1959 from St. Mary's Academy. In 1963 she married James H. Miller. They lived in Bloomington, MN, and welcomed two daughters, Jennifer and Jillayne.
Karen and her family moved to Crystal Lake, Illinois in 1980. Karen worked as the Corporate Secretary for Precision Twist Drill. She loved her time at PTD and enjoyed working for the Beck family. In 2012 she moved to Wayzata, MN. And in 2019 she moved to a newly opened Senior Living Community in Minnetonka.
In her younger days, she enjoyed being a sun goddess, shopping, theater, tennis, parties with friends, and bridge. As she aged she became an avid online bridge player and enjoyed QVC and Shop NBC - her closet was filled with clothes and shoes she bought online! Being invited out to dinner to enjoy a good steak and an adult beverage was something she cherished with family. She also enjoyed the occasional night out at the Chanhassen Dinner Theater with her friends and relatives. Karen also loved her Rice Krispy treats. They were her go-to snack and she offered one to everyone who entered her home!
Her girls were her life. Her desire to be a good mother guided her until the day she passed. Ultimately, she had that special love that a grandmother has for her grandchildren. She became" Lula" to Madison & Jordan Arends, Emily & Ben Didier, and many others.
She prided herself on finding the perfect gifts. One of her greatest pleasures was starting a Christmas Ornament collection for every member of her immediate family. Every year she would search the stores starting in August to find that one special ornament.
Each ornament represented something special in the receiver's life for the year. Travel, sports, special interests - she wanted each ornament to be unique. Her hope was that the ornament would hang on their tree as a remembrance of her and of the year it was received. Today, as young adults, her grandchildren have enough ornaments for their own trees. Something Karen would have loved to see!
Karen is survived by her daughter Jennifer (Jon) Arends and their daughters Madison and Jordan. Her daughter Jill Didier and her children Emily and Ben and their dogs Millie and George. Millie and George provided much-needed cuddling near the end of her life.
She was preceded in death by her husband (Jim), her brother (O'Dell); her parents (Rose and Alois), and her grandparents.
The family would like to thank North Memorial Hospice: Kathy (RN), Wilder (Caseworker), Raey (Chaplin), Luke (Music Therapy), and Dr. Sicora for their support, care, and commitment to making the final months of her life as comfortable as possible and her personal caregivers Mia (Compassion Management), Pam, Sandie, Chris, Yvonne, and Maurine for their love, patience, and support. She loved each of you so much!
A memorial service will be held on Monday, October 17th at 5:30 pm with visitation starting at 4:15 pm at the Cremation Society of Minnesota of Edina, 7110 France Ave. S, Edina, MN 55435.
For friends and family who are not able to attend in person, a link has been set up to view the memorial service: Karen Miller Memorial Service
Burial will take place on October 18, 2022, at 11:00 am at St. Edwards Catholic Church, Bloomington, MN; in the Memorial Garden.
Visitation
4:15 pm - 5:30 pm
Monday, October 17, 2022
Cremation Society of Minnesota - Edina
7110 France Avenue
Edina, Minnesota, United States
952-924-4100
Memorial Service
5:30 pm
Monday, October 17, 2022
Cremation Society of Minnesota - Edina
7110 France Avenue
Edina, Minnesota, United States
952-924-4100
Burial
11:00 am
Tuesday, October 18, 2022
Church of St. Edward
9401 Nesbitt Ave S
Bloomington, Minnesota, United States
in the Memorial Garden


Share Your Memory of
Karen