HAS A DEATH OCCURRED? WE ARE AVAILABLE 24/7
CALL Minneapolis ​(612) 200-2777 or duluth (​218) 208-0377
​​
Call Us
HAS A DEATH OCCURRED? WE ARE AVAILABLE 24/7
CALL Minneapolis ​(612) 200-2777 or duluth (​218) 208-0377
​​
Call Us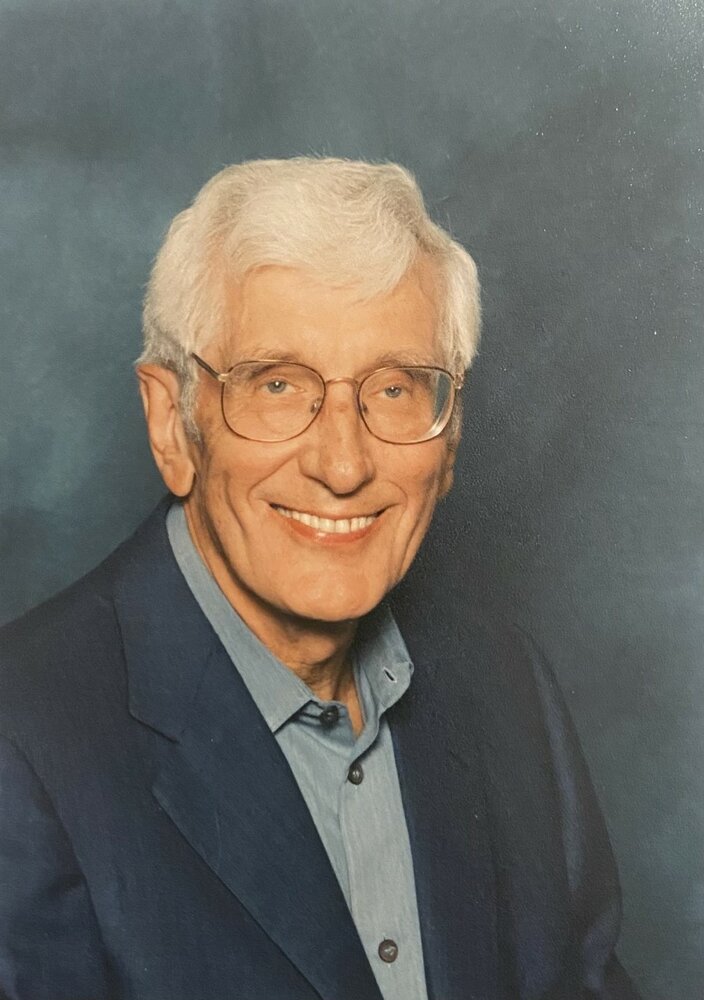 Obituary of Alfred Frederick Michael, Jr.
Alfred F. Michael MD, beloved by all who knew him, died peacefully at home on September 25, 2022, surrounded by his family. Alfred was born in Philadelphia, PA on August 10, 1928. He received his medical degree from Temple University School of Medicine in 1953. After internship and a six month residency at St. Christopher's Hospital for Children, he was inducted into the United States Air Force as a medical officer from 1955-1957. He then finished his pediatric residency at Cincinnati Children's and continued his training in immunology and nephrology as a research fellow at the University of Minnesota Medical School working with Robert Good and Robert Vernier (1960-1964). Following 2 years in Copenhagen (1965-1967) doing kidney research as a Guggenheim Fellow he returned to the University of Minnesota Medical School for the duration of his career.
He was devoted to medical education, research, and clinical care. He and his colleague, Robert Vernier developed and led a kidney disease program for children which for many years was among the best in the world (1968-1986). He published extensively and was involved in the education of over 100 fellows, many of whom continue in academic medicine.
From 1986-1996, he served as Chairman of the Department of Pediatrics at the University of Minnesota. In 1986, he was named a Regent's Professor of Pediatrics by the Board of Regents of the University of Minnesota. In 1996, he became Dean of the University of Minnesota Medical School, a position he held until 2002. He retired in 2006 at the age of 78 years.
He was president of the American Society of Nephrology, a Fellow of the American Association for the Advancement of Science, and recipient of the Alumni Achievement Award for Clinical Science and Alumnus of the Year (Temple University School of Medicine), the John Peters Award (Lifetime Achievement Award) from the American Society of Nephrology and a Guggenheim Award. Other awards include the Bolles Rogers Award, the Shotwell Award, the Harold S. Diehl Award, the Gold Headed Cane Award in Pediatrics, and the Regent's Award. He is included in the Wall of Discovery and Scholars Walk at the University of Minnesota.
He was an Established Investigator of the American Heart Association, a Merit Awardee from the National Institute of Health, and has held memberships in over 20 professional societies.
He is the cofounder (with Mike Lynn) of the Minnesota Vikings Children's Fund, founder of the University of Minnesota Children's Hospital Fund, and a founding member of the Sub-Board of Pediatric Nephrology. Other Board memberships included St. Mary's Health Clinics, Ministries Foundation of the Sisters of St. Joseph of Carondelet, the Minnesota Vikings Children's Fund, and No Time For Poverty. He was also a member of the Ignatius Associates.
As devoted as he was to the medical care and wellbeing of all children, Alfred was even more devoted to his family. He nurtured those closest to him with his gifts of love and time, and these gifts will sustain them for years to come. His love for his wife Jeanne was immeasurable and they enjoyed years of travel, experiencing the arts, playing bridge, and watching the Minnesota Twins together. His daughters and grandchildren were his constant joy and he had the incredible capability of making each feel as if they were the most important in the room and guided them with his ever present loving and gentle hand. He remembered and discussed details of his grandchildren's lives and schooling, and nurtured their hopes and dreams with a compassion that belied his age.
Alfred was a passionate fisherman, and displayed the same talent he gave to his career with his fishing pole, catching many prize walleye out of his beloved Seagull Lake at the end of the Gunflint Trail, where he sojourned yearly for over 50 years. He loved gardening, and, as he would tell all, he grew the best tomatoes in Minnesota, to the extent of being called "the Tomato Man" at his home at Carondelet Village.
Alfred was preceded in death by his parents, Alfred F. Michael, Sr, and Emma M. Michael (Peters), brother Thomas John Michael, cousin Robert Warren, and former wife Jane Jewson Michael, the mother of his three daughters. He is survived by his wife, Jeanne Jones Michael, daughters Mary Michael Sierad (Ted), Susan Fuller (Kurt), Carol Carlson (Blake), stepson Matt Jones, stepdaughter Jenny Jones, grandchildren Michael Fuller, Katie Carlson, Betsy Carlson, Matthew Fuller, John Carlson, Jack Carlson, Madeline Leventhal, Thomas Fuller (Jenny), Geoffrey
Fuller (Emily), nephew Eric John Michael, niece Barbara Jean Bendall and cousin Marilyn Warren.
We wish to express our heartfelt appreciation for the love, kindness, and impeccable care given to Alfred "Doc" for the last 5 months by his caregivers, "angels unaware", Lana, ZZ, Barb, Janet and Buuk.
Funeral service October 11, 2022 at 11:00 am at Our Lady of the Presentation Chapel, 1880 Randolph Ave., St. Paul, MN 55105. Light lunch following.
In lieu of flowers, donations preferred to the University Pediatrics Scholar Fund (15991). https://give.umn.edu/giveto/pediatric
Funeral Service
11:00 am
Tuesday, October 11, 2022
Our Lady of the Presentation Chapel
1880 Randolph Ave
St. Paul, Minnesota, United States