HAS A DEATH OCCURRED? WE ARE AVAILABLE 24/7
CALL Minneapolis ​(612) 200-2777 or duluth (​218) 208-0377
​​
Call Us
HAS A DEATH OCCURRED? WE ARE AVAILABLE 24/7
CALL Minneapolis ​(612) 200-2777 or duluth (​218) 208-0377
​​
Call Us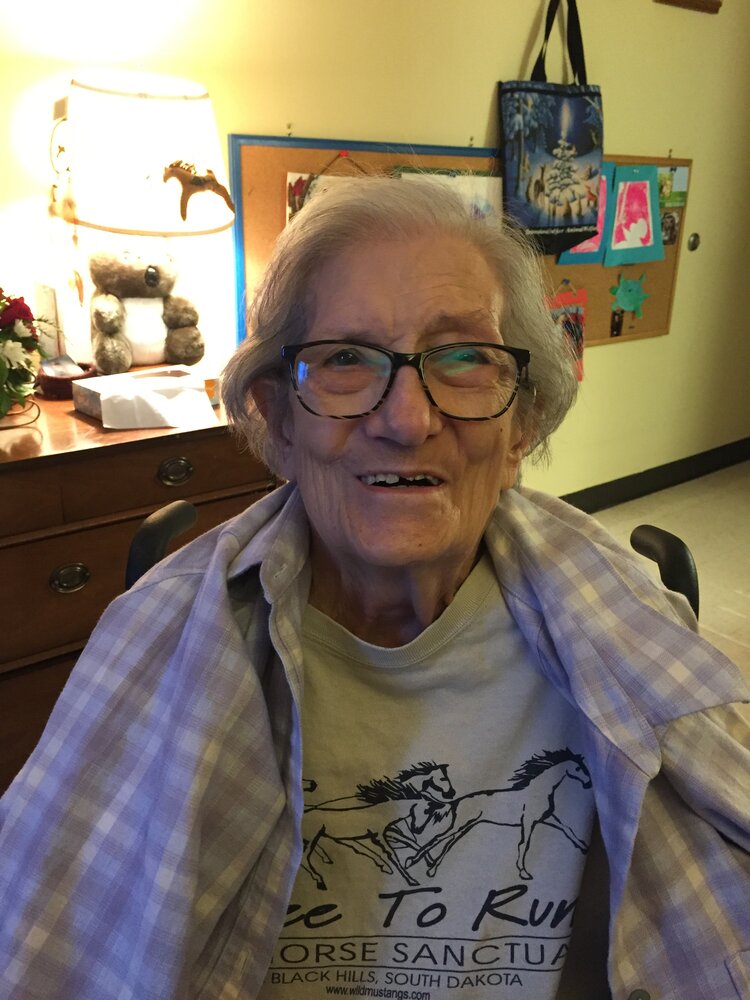 Share Your Memory of
Helen


Obituary of Helen Marie Dryke
Helen Marie Cornett Dryke, 94, beloved wife, mother and grandmother passed peacefully Friday, August 5, 2022, at Regions Hospital, St Paul, Minnesota. She was a long time resident at Lyngblomsten Care Center in St. Paul. She was born November 9, 1927, in Daisy, Kentucky on a small farm to Kirby and Mallie (Baker) Cornett. After high school, she studied at Perry County Technical Institute for two years before moving to Duluth Minnesota to live with her eldest sister, Edna and work as a bookkeeper at Duluth Auto. Helen met her husband of 68 years, John Malcolm Dryke, in Duluth when he rescued her from freezing while waiting for a bus during a snowstorm and drove her to her job in his car. They moved to a now historic Jackson Project brick home in Hermantown, MN where they lived for over 50 years, and raised 5 children.
Helen was a strong, compassionate and creative woman who had a love for the earth and an incredible green thumb, growing many large flower and vegetable gardens, all the while raising 5 children, rescuing horses and cats, being active in the community and participating in many environmental, animal welfare and social causes for peace and human welfare. She sewed much of her young children's clothes, as well as crafting, stitching and weaving many gifts. She served as a Girl Scout leader for many years, was a Zoo Docent at the Lake Superior Zoo, being responsible for bringing many animals, including a llama, to schools for children to learn about and enjoy. As her children became independent, she remained very active, working seasonally for Kemp Fisheries and Engwall Greenhouse, both on-location and traveling to care for leased plants at businesses, often at height on a tall ladder. In her free time she canoed and hiked many miles and visited many bird sanctuaries. She traveled to the western US states numerous times to visit her children and spent several weeks in Britain.
At 77 she had a tragic fall in her home resulting in a traumatic brain injury with complete paralysis of the right side of her body along with a loss of speech and a broken collarbone. She had the strength of a lioness and fought hard to recover some speech and use of her right side. Each barrier and limitation was met with enduring grace and determination. Although she remained in a wheelchair she enjoyed spending time with her husband and children, celebrated many holidays, and took many local and cross-country sightseeing trips, including to her childhood home in Kentucky to see her sister, Colorado, Yellowstone Natl Park, Cape Hatteras North Carolina , and many more states. She even rode on dirt trails at Devils Tower WY and up steep dirt paths at Tettegouche State Park MN! One of her favorite places to visit was Crex Meadows in Wisconsin in fall to see the migrating Sandhill Cranes.
She was preceded in death by her loving husband, her parents, and siblings Edna Jahr, Kathleen Fields, Lois Vice, Jasper (Bill) Cornett, and Fred Cornett. She is survived by her children, Kathy Dryke (Tim Falconer); Susan Dryke (Jeff Kjeldahl); Elizabeth Dryke (Greg Dablow); Charles Dryke (James Martin); Andrew Dryke, and grandchildren, Wyatt Kjeldahl and Jillian Dryke, and numerous nieces and nephews.
Join us for a celebration of Helen's Life. Visitation is at 2:00 pm, with a Memorial Service at 3:00 pm on Saturday, September 24, 2022, at the Cremation Society of Minnesota, 4100 Grand Avenue, Duluth, MN 55807. Phone 1-218-624-1700
A Memorial Tree was planted for Helen
We are deeply sorry for your loss ~ the staff at Cremation Society of Minnesota