HAS A DEATH OCCURRED? WE ARE AVAILABLE 24/7
CALL Minneapolis ​(612) 200-2777 or duluth (​218) 208-0377
​​
Call Us
HAS A DEATH OCCURRED? WE ARE AVAILABLE 24/7
CALL Minneapolis ​(612) 200-2777 or duluth (​218) 208-0377
​​
Call Us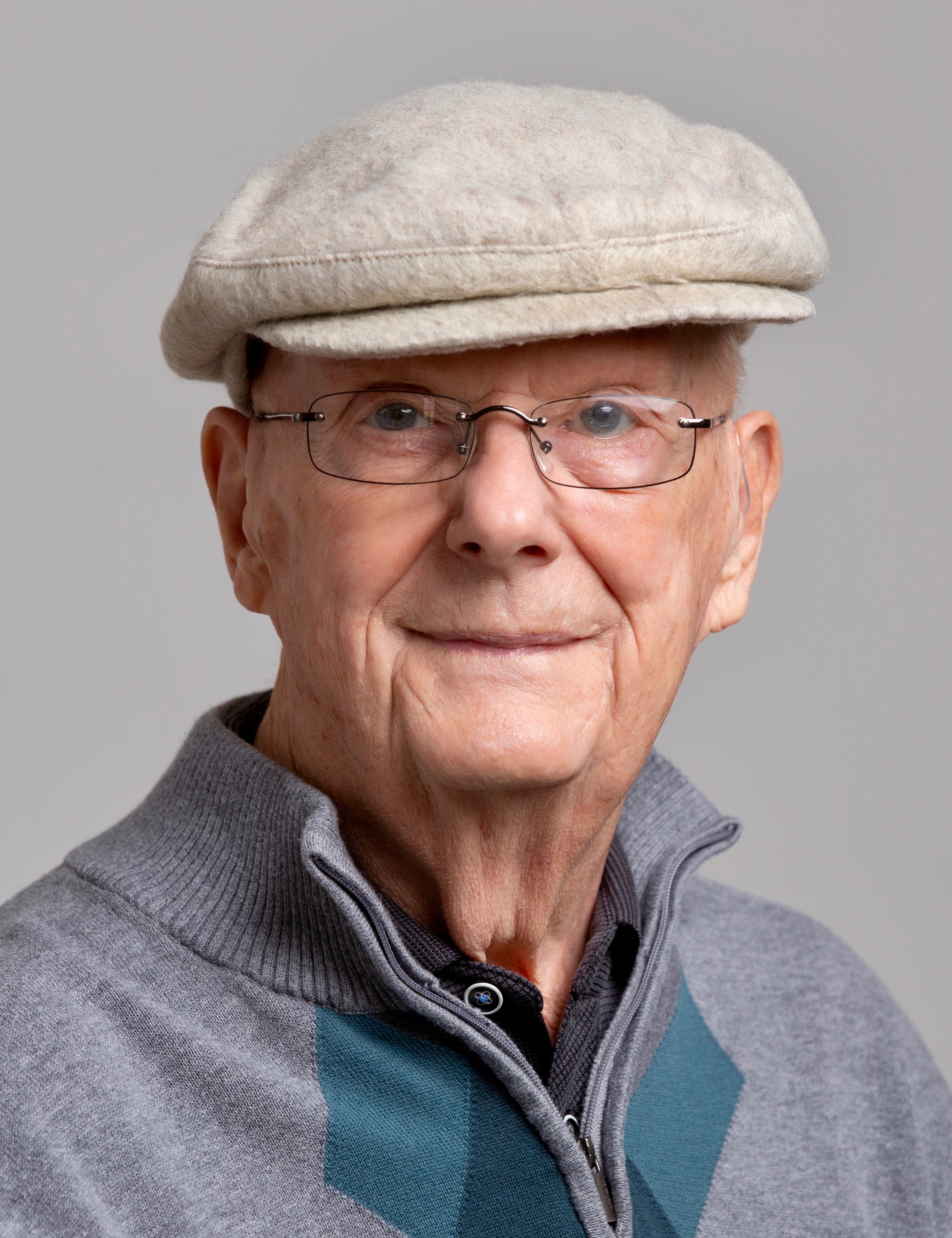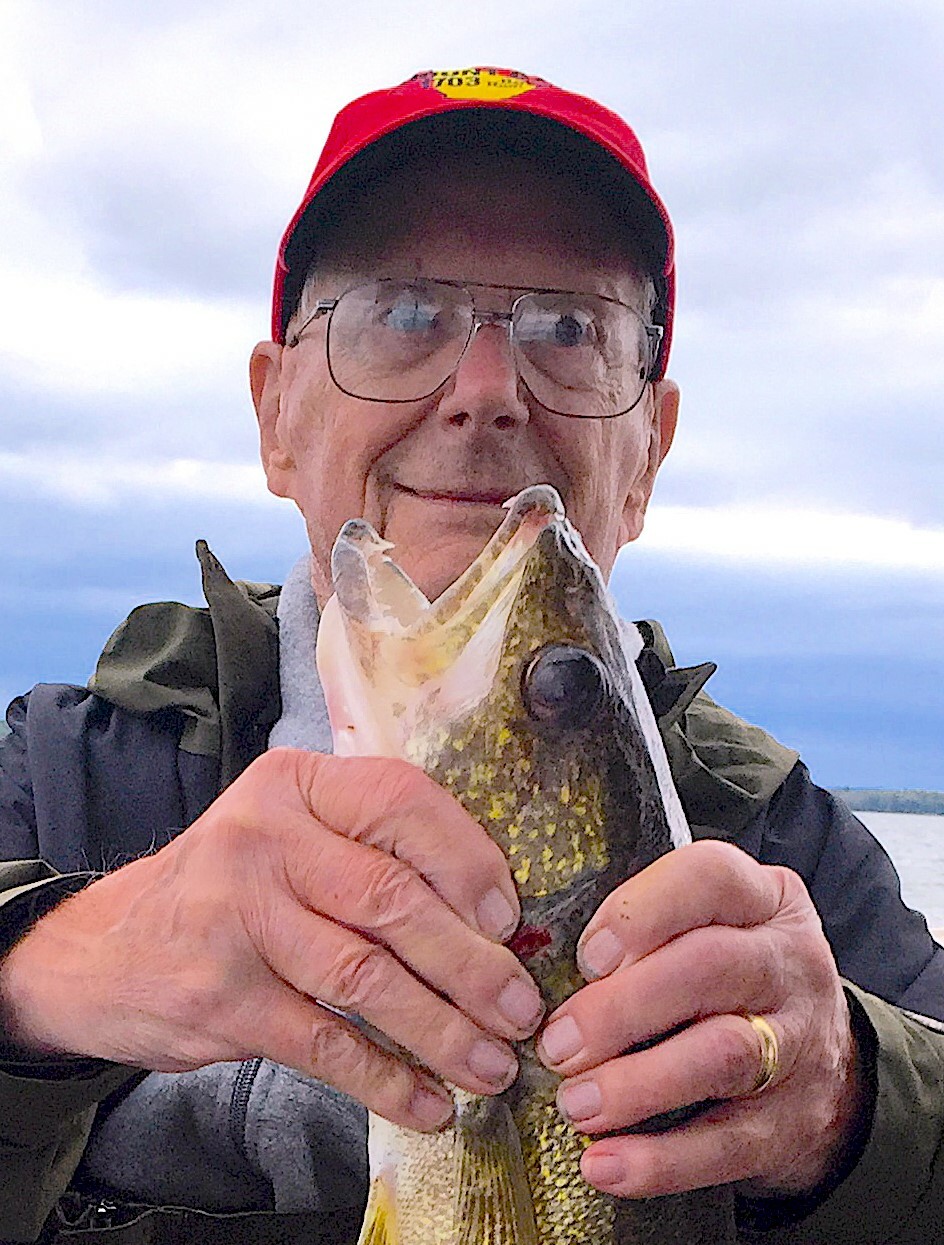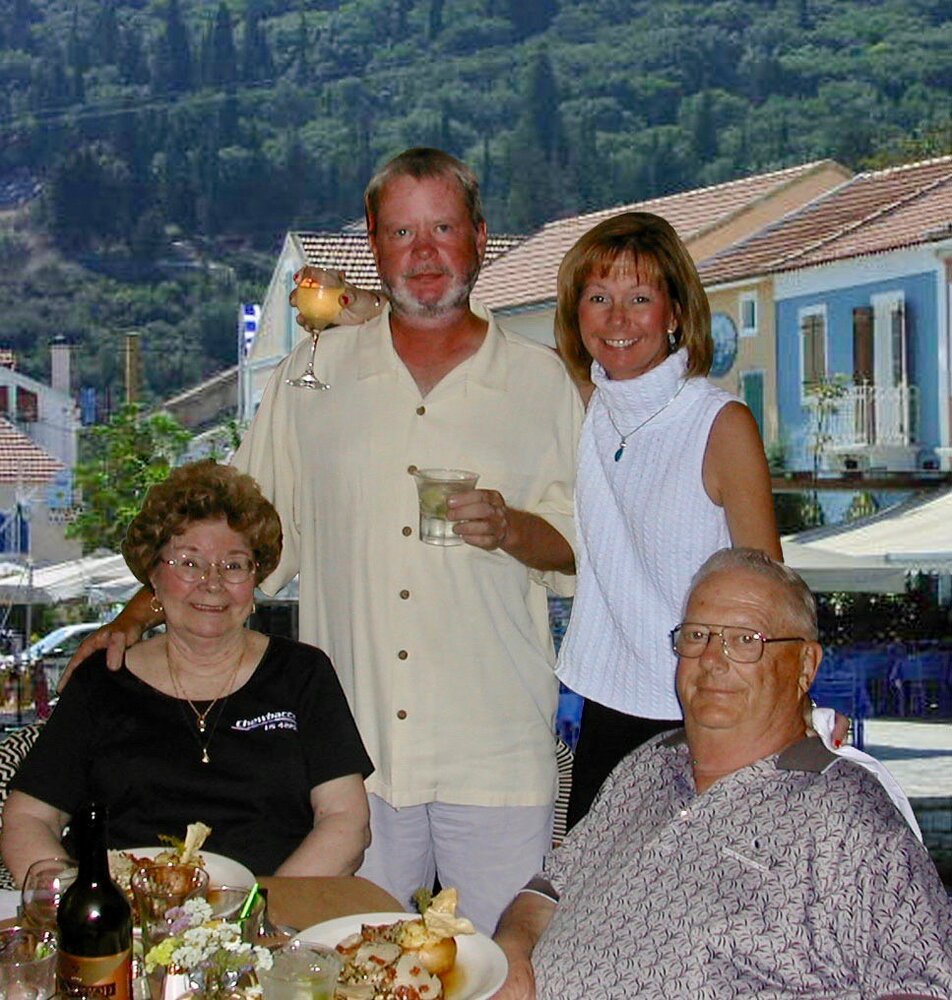 Obituary of Donald L. Egerer
Donald Leonard Egerer of Golden Valley MN — lovingly called Pops by all who knew him — passed away gracefully and peacefully on August 19, 2022 at age 92. Don is survived by devoted caregivers: son, Scott Egerer; and daughter, Anne Berg, both of Golden Valley. He is also survived by sister-in-law Betty Turja; and nieces Cheryl Turja, Jill (Bill) Somrock, Joan (Michael) Haehnel, and Julie (Gary) Beck, and their extended families; including many cousins and an endless river of deeply cherished friends. He is preceded in death by parents, George and Dora (Homier) Egerer; and his loving wife of nearly 60 years, Margaret Lucille (Turja) Egerer. Family and friends are invited to gather in honor of Don at Fort Snelling National Cemetery this October, followed by a social celebration. Plans also include a separate remembrance celebration in Bayfield WI (TBD). Please reach out to Scott or Anne for details. In lieu of flowers, memorials to the Bayfield Civic League for the restoration of the lakeside gazebo are preferred. Mail donations earmarked for the Gazebo Restoration Project to: P.O. Box 462, Bayfield, WI 54814.
Growing Up in a Kitchen
Donald Leonard Egerer was born the only child of George and Dora (Homier) Egerer in Hancock, Michigan in November of 1929. The Egerers welcomed their new baby boy while owning and managing a soda fountain called George's Confectionary in Houghton on the Michigan Tech campus. Pops grew up in that kitchen and later reminisced about washing dishes while standing on an empty Coca-Cola crate because he couldn't yet reach the sink. Years later while attending high school in Houghton, Don worked at his father's restaurant as a cashier and assistant manager. This early education in the art of running a restaurant served Don well through the years. He often took the lead on meal preparation at home or on vacations and became known for his big juicy medium-rare burgers, his secret recipe for tartar sauce (which included a dash of Tanqueray gin), and his homemade chunky apple sauce, among many other family favorites. It also may have contributed to the fact that Don's favorite dessert was always ice cream, particularly maple nut. Even better, ice cream and a macadamia nut cookie.
Getting Educated & Building a Motel
After graduating from Houghton High School in 1948, Don spent the next two summers working for the National Park Service on Isle Royale on Lake Superior. He broke trails, built docks, ran powerboats, and guided visitors, while also serving as a radio operator and a fire guard.
Then Don attended Suomi College in Hancock, Michigan for one year while studying business and accounting. His first entrepreneurial venture as a self-employed young man involved doing contract snow removal during the winter of 1950-1951. In the spring of 1951, Don was drafted into the U.S. Army as a non-commissioned officer in charge of cost accounting for the Army Engineers at Fort Richardson, Alaska. He was honorably discharged in 1953 with the rank of Corporal.
Don then joined his parents in Copper Harbor, Michigan where the family was moving on to their next venture: building a small motel in the woods on Lake Fanny Hooe in Keweenaw County at the end of Highway 41 near Fort Wilkins Historic State Park. George had cleared the land of Norway Pine trees to accommodate the eight-room motel. When the logs had been properly dried by the Tilman Lumber Company in Calumet, Don helped his dad pour the concrete for the building, along with help from George's sister Irene's husband Uncle Joe, and the construction began. As an adept carpenter, George hand-built all the furniture for the motel himself. The Norland Motel opened for business in the spring of 1954 and gave George and Dora the opportunity to run the business during the spring, summer, and fall while enjoying St. Petersburg, Florida during the harsh Upper Peninsula winters.
Meeting & Marrying His Queen
With an impassioned appreciation for Isle Royale, Don made occasional trips to this quiet and pristine National Park to camp out, catch fish, and pick berries at the Daisy Farm campsite. During one of these excursions that included his buddy Jack Stevens of Houghton, Michigan, Don met his future wife, Margaret. She was Jack's sister-in-law. And she was traveling with a small group of tourists on the Ranger, a park services passenger boat that made daily trips from Houghton to Rock Harbor Lodge on Isle Royale. Don and Jack went to the dock to meet the Ranger and help Margaret's group with their luggage. That's when the couple who were kissed by destiny met. Yet there's more to the story…
As fate would have it, Don and Jack found themselves on the Ranger back to Houghton when the weekend ended — the same boat which Margaret and her group took to return home. Margaret was with a date. And she wasn't impressed, partly because he was flirting with other women. So when she saw her date talking with another woman, Margaret walked right up to him and interrupted their conversation with this salvo, "Hi dad. May I have a quarter for some soda?" That was the end of an ill-fated romance and the beginning of a love story like no other. Ever.
Margaret worked as a licensed stock broker for Paine, Webber, Jackson & Curtis in Houghton, just an hour from Copper Harbor. Meanwhile, Don served as a Deputy Sheriff in Grant Township, Keweenaw County, Michigan where The Norland Motel was located. The two new love birds got together whenever they could. They even took occasional late-night trips to Isle Royale from Copper Harbor on a small powerboat, to revisit the magic of the momentous day they met there. Within a year, they were married in Escanaba, Michigan. Margaret (Margie) Lucille Turja became Mrs. Donald L. Egerer on September 11, 1954.
Moving to the Twin Cities & Beyond
The newlyweds moved to Minneapolis, Minnesota and Don attended the Dunwoody Institute, where he received an automotive technical degree in 1956. He also took a correspondence course with the Petroleum Educational Institute of California.
Once settled into the Twin Cities area, Margaret found employment as an executive administrative assistant, first with Lloyd M. MacAloon & Associates, later with Piper, Jaffray & Hopwood, and finally with Lakeside Industries and Beryl Corporation. During the late 1950s, the happy couple had two children: Scott and Anne, amidst a few regional moves that included living in Rochester, Minnesota; Grand Forks, North Dakota; and then back to the Twin Cities area when the kids started grade school in Richfield.
Don's education rewarded him with a successful career working in the oil and gas industry. He had the opportunity to work for Standard Oil Company, Cities Service Oil Company, Pure Oil Company, Union Oil Company, and Unocal, which ultimately became Chevron. This industry experience made him extraordinarily aware of the price of gas throughout his lifetime. Gas was just five gallons for a dollar when Don was in high school and he bought his car, a used Ford Model T touring car, which he purchased from a local farmer. He used money he made from selling homemade ice cream from George's Confectionary to Michigan Tech students at the campus dorms. He delivered the coveted ice cream using either a wagon or a sleigh.
Don took early retirement from Unocal rather than move his family from Minnesota during the 1980s. Then with encouragement from his beloved wife, Don started his own consulting practice doing the same field engineering work he had done for Unocal, under the banner DLE Incorporated. After almost a decade of working for himself, Don formally retired and his son Scott took over the business for a number of years prior to becoming a professional boat captain. Don often would comment, with great pride, on the property improvement and construction work he supervised over the years on this or that gas station while driving through the Twin Cities area. And his entrepreneurial spirit not only was inspired by his father's lifelong example, but also was instilled in his own children who both have been business owners for most of their careers.
Spending Time Having Fun & Traveling
Don had many interests and hobbies through the years: playing violin as a youngster, even performing on local radio; snow-blowing his neighbor's sidewalk and driveway after winter storms; reading almost every John Sanford novel ever written; organizing his tools and working on handyman projects in his workshop; drinking a daily Tanqueray and sour, which he referred to as his "Good Night Irene"; adoring the sweet and innocent affection from the ladies; collecting Mount Gay Rum hats to commemorate each Bayfield Race Week he attended as a spectator and supporter; being on high alert for cardinals and finches landing in the bird feeder or the bird bath — he would announce: "Bird in the feeder!" so everyone in the family, even the kitties, could appreciate it, too; and shopping for groceries so he could prepare daily meals for his family. He found great joy in simple daily living. Things he avoided at all costs included drinking coffee, playing cards, wasting a good paper towel, and dancing in public. He also used to say that green was his favorite color to hate.
Don liked being a season ticket holder to both the Minnesota Northstars (hockey) and the Minnesota Vikings (football) games. He and his family were enthusiastic tailgaters enjoying the pre-game socials prior to the Vikings kickoff — way back in the Met Stadium days before the Mall of America existed. Don and Margaret purchased a motor home to accommodate the many friends who joined them on Sundays to cheer their favorite football team. Don would hoist an enormous Union 76 flag atop the motorhome so people could easily find the biggest party with the best food and the warmest welcome amidst the sea of revelers in the enormous stadium parking lot.
Throughout his life and probably more than anything, Don cherished spending time outdoors with family and friends: trips home to the U.P. in Michigan to spend time on and near Lake Superior; camping trips as a Scoutmaster leading a local Boy Scout troop, which always included Scott; pheasant hunting or winter snowmobiling in Michigan and northern Minnesota; deer hunting near Big Fork, Minnesota or Bayfield, Wisconsin; walleye fishing trips in Ontario (Margaret occasionally joined the Union 76 crew outings and would then occupy her time knitting on the houseboat while the guys went out on the lake fishing for the day); and countless trips to the Apostle Islands in Wisconsin to enjoy fresh Lake Trout and berries, breathe Lake Superior's clean air, and feel the warmth of so many dear friends.
Somewhere amidst all the friendly social activity, Don picked up his new nickname: Pops. And it stuck. To this day, virtually everyone who knows him, calls him Pops, which seems so very appropriate. He was an easy-going, laid-back guy with a big heart. He was everyone's favorite dad. And nicknames also attached to his kids, especially within the small and friendly community of Bayfield. Scott became known as Scooter; Anne became known as Annie. It took a few more years for Margaret to earn her own special moniker.
Once the kids were grown and through school, Don and Margaret relished traveling, including trips to the Bitter End Yacht Club in the British Virgin Islands and taking the whole family to Ixtapa and Zihuatanejo, Mexico. They took two extraordinary cruises: one to the Caribbean on the Island Princess for their silver wedding anniversary, and one to Alaska on the Pacific Princess with Don's folks and dear friends, Glenn & Adeline Hubbard. They enjoyed an especially memorable trip to Japan, China and Hong Kong. Don also took an occasional trip with friends to go deep-sea fishing in the Bahamas. Over the years, they also took annual trips to winter in Acapulco, Mexico where they made forever friends during the 1980s. And then they shifted to spending their winter vacations in Mesa, Arizona — just to be a bit closer to home in the 1990s.
Fishing in Canada & Boating on Lake Superior
Of all the travels through the decades, Don's standout favorite trips were his annual ventures to go walleye fishing in Canada with the fabulous and enormous Vail family, whose patriarch Wayne Vail, was Don's best friend. These trips were the highlights of Don's vacation life, bringing the best memories, the most laughs, and the dearest friendships — to say nothing of the delicious fish. Occasionally, close friends from Bayfield would also join in on the fun. Scott also participated over the years, whenever he could get away, which made these excursions even more delightful and memorable for Don. The two of them were often in charge of food, which involved planning, shopping, preparing, and cooking it for the whole gang. Since the group typically included 15-20 or more friends and family, managing the food was no small job. Yet this father and son duo excelled in their gastronomic roles. And they never had to do the dishes! When Wayne passed away in 2016, Scott put a photo of him on Don's fireplace mantel. Every morning, Don would greet his dear friend and reminisce about the remarkable fishing trips they experienced together. And the deep bonds of camaraderie, respect, and love that ensued.
Eventually, their vacation travel narrowed its focus to the immutable draw of Lake Superior. Not only was this Great Lake considered "home" for Don and Margaret, it also became Scott's home when he moved to Bayfield, Wisconsin and Anne's favorite get-away place to be. Sailing and powerboating on Superior, or just being near the water and with local friends, proved to be a source of sanctuary for the Egerer family through the years. After all, it started with Don's father George Egerer who had been a commercial fisherman on Lake Superior in his younger days. It was in the family DNA.
Moving to Golden Valley & Losing His Queen
In 2002, Anne purchased a brand-new condo in Golden Valley, Minnesota and encouraged her parents to do the same. After some cajoling, Don and Margaret came around to the idea of low-maintenance, easy-access living, so they sold their lovely colonial-style house in South Minneapolis after calling it home for decades. No more shoveling snow, cleaning gutters, or mowing lawns. Rather, a newly constructed condo and time for Margaret to enjoy watching birds in the courtyard (when she wasn't working in her new office) and Don to tackle projects in his new garage work space (when he wasn't grocery shopping and planning dinner or driving to Bayfield to visit Scott). The move to condos in the same building assured the Egerer family remained close — simply a one-minute walk through the inner hallway to either condo. It also gave Margaret a new nickname: The Queen. Because her new master bathroom was spacious and regal, while the more humble guest bath, which Don preferred, was small and practical.
After enjoying new condo living for an entire decade, in August of 2012 Margaret suffered a hemorrhagic stroke, which took her life within hours. Pops had just made and served his Queen her morning breakfast, when without warning she collapsed onto the floor and started her final journey home. Family and friends gathered at Methodist Hospital to say their goodbyes. And a new era for Pops was beginning — one in which he thrived with the constant attention of his devoted kids, and yet carried the seemingly unbearable burden of losing his beloved wife of almost 60 years. He spoke to his Queen, often out loud, every day. He would look over at her picture and share the news of the moment and tell her how much he missed her and loved her.
Surviving Hospice & Thriving Forward
Just a few years later in October of 2015, Pops started to struggle with vertigo and dizziness. He had experienced a number of vasovagal syncope incidents resulting in a brief loss of consciousness. Scooter came home from Bayfield when Pops was admitted to the hospital and then released the next day after observation. Two days later, Scott woke up to the sound of a loud crash. Pops had fallen in the bathroom and in the process, had taken the shower door off its track, resulting in another trip to the ER and an admission to ICU. That night, Pops coded. His heart stopped. And the expert team at Methodist Hospital revived him with CPR and called family to come to his bedside. Pops lay in a coma in ICU, intubated and unresponsive. The doctors laid out the desperate reality of his situation: there was no treatment option available because he suffered from both a brain bleed and multiple blood clots in his legs and lungs. Treating either condition would then exacerbate the other. A day later, Pops was sent home on hospice, unable to even feed himself. Yet there's so much more to this story. Because somehow — with the help of his dedicated children and the majestic intercession of his Queen — he survived. Because no one on earth was ready to let him go.
After a complete recovery a few months later, Pops' only complaint was that he was cold all the time. Ironically, he used to be warm all the time. Yet this was an easy reality to accept, given the alternative. He returned to all his normal activities. And his indomitable spirit and sense of humor carried him forward. Then in February of 2016 while visiting Scooter in Bayfield, Pops again collapsed. He was taken to Duluth St. Mary's Hospital via helicopter and it became clear that he would need the watchful eye of an always-present caretaker. Scott stepped forward and gave up his career as a yacht captain, so he could dedicate himself to caring for the best dad in the universe. Through the years, their bond intensified; they each gave the other an impassioned reason to live. And they both thrived in the midst of constant companionship, abundant humor, and infinite love.
Celebrating Life & Love
Pops had the privilege of celebrating his 90th birthday in November of 2019 with his loving friends and family at a memorable surprise party held at Doolittle's in Golden Valley. Scott worked out a scheme with his good friend, Patrick Sorensen, to get Pops to unwittingly walk into the event room, which was packed with people who were overflowing into the bar. Several surprise guests even drove down from Bayfield to join the party. Pops spent the entire afternoon in tears — tears of joy and gratitude. When he went to sleep that night, he told Scott it was the best day of his life. The tremendous turnout of family and friends proved that Pops' great super power in life was his capacity for love, which he generously bestowed on all who crossed his path.
Scott and Anne took Pops to Bayfield in July of 2021 during Race Week and stayed at their favorite Bayfield on the Lake condo overlooking the magnificent Lake Superior. Dozens of family friends gathered on the condo deck and at the Bayfield Inn to say hello. That Friday at the Race Week awards ceremony, Pops was given the Volunteer Award for the service he gave to the racing community over the decades. Every year, he would get to town early and get the keys for the pavilion from the city before their offices closed for the weekend. He would help stuff sailor bags with Mount Gay Rum hats. He would help set up the pavilion chairs and tables. He would help distribute snacks to each table. And he would help manage the rum bar. His favorite place to be was behind the bar, which operated out of the kitchen — any kitchen is where Pops always felt at home — so he could greet every single sailor with his warm smile and kind heart. That Friday, Pops received a lengthy standing ovation from all the sailboat racers as the race committee presented him with a large and impressive trophy that stays on display at the Bayfield Inn. A perfect finish for a decades-long race to support Pops' beloved friends in the Bayfield racing fleet.
Speaking of beloved companions, Pops cherished his many feline friends through the years. It all started when both Scott and Anne had moved into their own homes as young adults. Classically, Don and Margaret experienced empty-nest syndrome, so they filled the void with their first cat adoption: Mizzen, who was a playful Seal Point Birman. Followed by: Madeline, Tiana, Breeze, and Storm — not all at once, of course. These feline family members brought tremendous joy and constant entertainment to the Egerer household. In his later years, Pops enjoyed nothing more than a friendly feline nudge to wake him in the morning, or a kitty demand for treats, or a purring cat ready for a long nap in his lap.
Reuniting with His Queen
On the 17th of August in 2022 — after surviving three years without contracting Covid thanks to Scott's diligence — Pops suffered a devastating heart attack. Perhaps brought on by a recent severed Achilles tendon, which caused significant pain and challenged his mobility. It had been ten years to the day that his beloved Queen had passed. His pacemaker likely helped keep him going for the next couple days as his body began to take on excess fluid and experience multiple-organ failure. Pops' main internal medicine doctor, Dr. Samuel Dardick, happened to be the hospitalist on duty the day Pops left this earthly realm, just as he was on the day The Queen left ten years prior. Coincidence? Hardly. It's clear who's in charge; she always was the decision-maker in their marriage, too.
As Pops prepared to see his cherished Queen, Scott and Anne stood by his side, held his hands, filled his broken heart with their love, and said their goodbyes — the hardest thing they've ever had to do. And now, Pops is with his Queen, united in eternal love.
A Memorial Tree was planted for Donald
We are deeply sorry for your loss ~ the staff at Cremation Society Of Minnesota | Edina


Share Your Memory of
Donald