HAS A DEATH OCCURRED? WE ARE AVAILABLE 24/7
CALL Minneapolis ​(612) 200-2777 or duluth (​218) 208-0377
​​
Call Us
HAS A DEATH OCCURRED? WE ARE AVAILABLE 24/7
CALL Minneapolis ​(612) 200-2777 or duluth (​218) 208-0377
​​
Call Us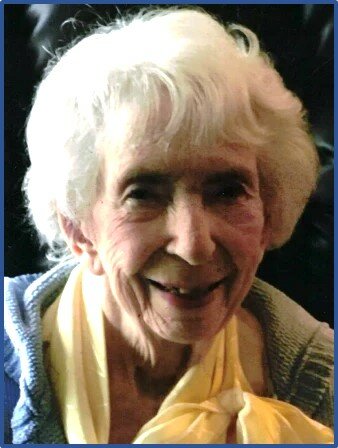 Obituary of Doris Elaine Liskiewicz
Doris "Dorie" Elaine Liskiewicz born October 25, 1923, passed away peacefully on August 24, 2022. Dorie was born in Edgar, Wisconsin to Walter and Mamie Munkwitz. She spent her girlhood on Wisconsin farms. After her father died, her mother married Godfrey Nelson and they moved to Proctor, Minnesota. She graduated from Proctor High School in 1940 and went on to business school. In 1942, she moved to Seattle, Washington and got a job with Pacific Telephone and Telegraph. Since this was during World War II, the telephone company sponsored a recreation club for service men. Dorie volunteered there, playing cards, ping pong, and dancing with the service men. The young women were transported to and from the club in an army truck. One night, a tall, handsome Sargent spent the evening with her. When the truck came to take the girls home, the Sargent had disappeared with her coat check. He returned as the truck was leaving and said he would walk her home. The Sargent, James Liskiewicz, and she became engaged and were married February 10, 1943. After the war they bought a home in Proctor and raised 3 children there.
Both Jim and Dorie were very active community members, involved in various activities at the American Legion and Moose Clubs. Dorie was a secretary at the Steel Plant from 1945 until it closed in 1979.
Dorie was an avid bowler. She was President of the Duluth Women's Bowling Association for many years and traveled extensively throughout the United States and abroad to bowling conventions. She also enjoyed golfing, cross country skiing, and spending time with her family. She especially loved recreating at the family cabin at Twin Lakes, near Marble, Minnesota. Dorie and Jim took many trips together, often visiting Jim's family in New York.
Dorie was a meticulous record keeper. She kept track of everything she bought and how much it cost. Her friends were very important to her, and she kept every card, letter and photo that was sent to her. She loved writing trip journals and collecting keepsakes. All of this led to the huge project of researching her family roots and writing a complete history of her family on her mother's side.
After Jim died in 2003, Dorie became dearly loved by many children when she volunteered in her daughter's kindergarten classroom at Lincoln Park School in the Foster Grandparent Program. She continued until her daughter retired in 2009.
Dorie lived in her Proctor home from 1949 until 2016 when she moved into Pines III Assisted living. In 2021 she moved into Keystone Bluffs Assisted Living, her final home.
Challenged with a variety of health issues throughout her long life, Dorie faced them all with determination. She won her battles with kidney cancer, breast cancer and Covid 19 while dealing with Parkinson's Disease. In her 2005 Christmas letter she wrote, "I thank God for letting me live--my goal is to get to 102--life is just so much fun!" We are very proud to say that she was only 3.2 years short of reaching that goal.
Dorie is preceded in death by her dear husband, Jim, her parents, her brother, Gene Munkwitz, and many friends and relatives too numerous to mention. She is survived by her three children, Donna Busick, Diane Sorensen (John), and Mike (Linda), eight grandchildren, 13 great grandchildren, and many nieces and nephews.
The family thanks the staff of Keystone Bluffs and Ecumen Hospice for the extraordinarily loving care they gave to our mother, especially during her last few days.
VISITATION: Monday, August 29, 10:00 am; 11:00am Mass of Christian Burial, St. Rose Catholic Church, 3 Sixth Ave. Proctor. The Rev. Father James Bissonett officiating.
Visitation
10:00 am - 11:00 am
Monday, August 29, 2022
St. Rose Catholic Church
3 Sixth Avenue
Proctor, Minnesota, United States
Mass Of Christian Burial
11:00 am
Monday, August 29, 2022
St. Rose Catholic Church
3 Sixth Avenue
Proctor, Minnesota, United States