HAS A DEATH OCCURRED? WE ARE AVAILABLE 24/7
CALL Minneapolis ​(612) 200-2777 or duluth (​218) 208-0377
​​
Call Us
HAS A DEATH OCCURRED? WE ARE AVAILABLE 24/7
CALL Minneapolis ​(612) 200-2777 or duluth (​218) 208-0377
​​
Call Us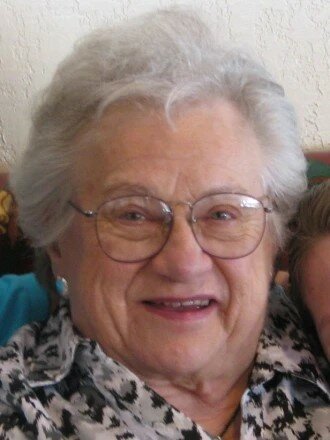 Obituary of Dorothy Carlson Bohlmann
Dorothy Carlson Bohlmann, 89, passed into the arms of her Savior on August 20, at St. Luke's Hospice as her older grandson finished praying for her.
The youngest of four children, Dorothy Lois Carlson was born March 12, 1933, to Marie (Widegren) and David Carlson. She grew up going to Duluth schools, graduating from Denfeld High School in 1951. In 1953 she earned her A.A. degree from North Park University in Chicago before returning to Duluth.
She worked at Western Electric and the Minnesota Highway Department. Dorothy married William "Bill" Bohlmann in 1955 and started their family in 1967, when she became a stay-at-home mom to her sons Bradley and Craig. Bill and Dorothy enjoyed 55 years of marriage until his passing in 2011.
Never shy to express her opinions, Dorothy became active in both school and community politics. She served two terms as the councilor for Duluth's Fourth District. During that time, many christened her the "No Lady" when she often would be the lone dissenting vote on the council, especially when taxpayer money was involved. Although many may not have agreed with her, most respected her diligence, her willingness to debate, and her incredible memory with details.
Dorothy decided not to run again when she joyfully announced that she would become a grandmother. Nana B. extraordinaire then took on the role of daycare provider for two of her grandchildren their first year. She spoiled her three grandchildren with love and attention whenever she had the opportunity.
Dorothy belonged to First Covenant Church where she was baptized and confirmed and looked forward to her week at Covenant Park Bible Camp every year of her youth. Throughout her life, her faith sustained her and she loved joining Bible studies, including those at her member church, Salem Covenant in Duluth.
She loved to stay informed about politics, reading multiple newspapers a day and listening to various news stations. Many recognized her voice when she called in to local talk radio programs. Most of her adult life, Dorothy's summers were spent at her favorite place, the family cabin at Island Lake. She loved visiting with friends at church events and socializing at Baypoint Estates. We were blessed that she kept her keen mind even with failing health.
Dorothy was welcomed home by husband Bill, parents, sister Margaret Ann Neufeld (Edmund), brother Clarence Carlson (Lorrace), brother-in-law Herman Johnson, & beloved dog Sadie.
Until we see her again, she will be missed by her sister, Lorrayne Johnson of Grand Rapids, son Bradley (Heidi) Bohlmann of Duluth, son Craig (Jennifer) Bohlmann of Appleton, WI, grandchildren Liam, Adelaide, and Jack Bohlmann, Brother-in-law Richard (Benita) Bohlmann of Duluth, and many nieces, nephews, and friends.
There will be a visitation Thursday, Aug. 25, from 4-7 P.M. at First Memorial Funeral Chapel, 4100 Grand Avenue. Visitation will continue Aug. 26, 10:00 at First Covenant Church followed by the funeral service at 11:00.
The family would like to express their heartfelt thanks for the excellent care of our mom by St. Luke's Internal Medicine, nursing & hospice staff of St. Luke's Hospital, and specifically Dr. Jessica Krog-Breeuwer.
To honor Dorothy her family encourages you to be willing to stand firm, even if standing alone.
Visitation
4:00 pm - 7:00 pm
Thursday, August 25, 2022
First Memorial Funeral Center
4100 Grand Ave.
Duluth, Minnesota, United States
Visitation
10:00 am - 11:00 am
Friday, August 26, 2022
First Covenant Church
2101 West 2nd Street
Duluth, Minnesota, United States
Funeral Service
11:00 am
Friday, August 26, 2022
First Covenant Church
2101 West 2nd Street
Duluth, Minnesota, United States