HAS A DEATH OCCURRED? WE ARE AVAILABLE 24/7
CALL Minneapolis ​(612) 200-2777 or duluth (​218) 208-0377
​​
Call Us
HAS A DEATH OCCURRED? WE ARE AVAILABLE 24/7
CALL Minneapolis ​(612) 200-2777 or duluth (​218) 208-0377
​​
Call Us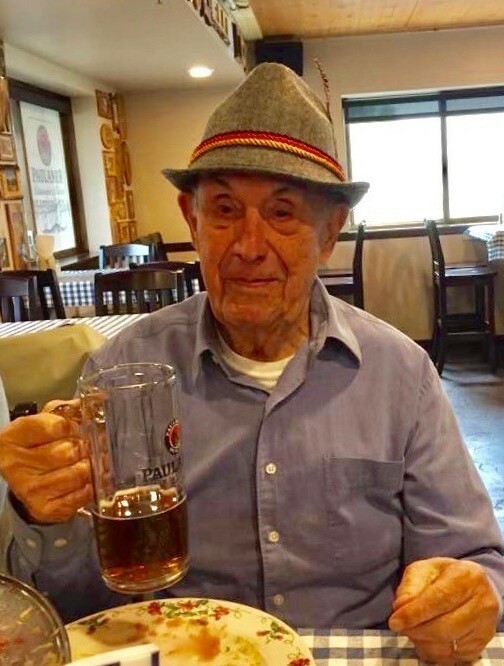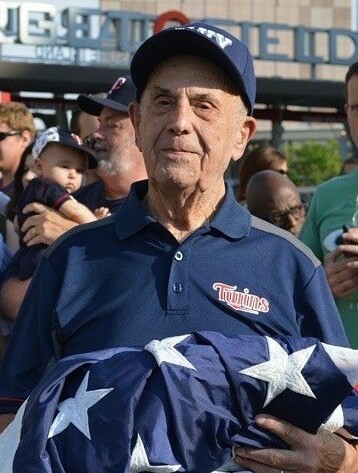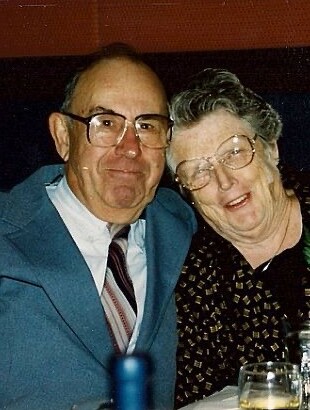 Obituary of Donald William Bahl
Donald William Bahl (100 years old). Don was born to August Henry and Erma Margaret (nee. Kohrman) Bahl on October 21, 1921 at their farm in Grover Township, Renville County, North Dakota. Don and his older brother, Clyde lived on that farm until 1924 when their mother Erma became ill and passed away. Both boys moved a half mile down the road to live with their grandparents William and Margaret Bahl. Nine years later their father August would marry again to Cathrine Halvorson and eventually have two daughters, Karel and Doreen, as they started their family together. The boys had settled with their grandparents and decided to continue to reside there.
Through their first eight years of education both boys attended a one room schoolhouse a mile south in Grover Township. Don often mentioned that the trek was uphill both ways and really tough in a North Dakota snowstorm. Clyde took up farming after eighth grade, but their grandpa William insisted that Don go on to high school. Grandpa William decided that the larger high school in the nearby town of Mohall, ND was the best education opportunity for his grandson. So as Don started the ninth grade he moved into town to live with his aunt LuLu Bahl and her kids. Don slept on the couch of this two-room house until he helped rebuild it in his late teens. In 1936, the nearby town of Lorraine, ND decided to close its high school and all of those students moved to the Mohall High School. Among them were a whole bunch of children with the last name of Gates. A ninth grader, Doloris Gates would become Don's high school sweetheart, the love of his life, and his wife forever. Her older brothers, Irish and Pete would become dear friends.
The newly consolidated high school fielded some outstanding athletic teams. The Mohall Yellow Jackets football team, with Don at right guard, went to the North Dakota Championship game in 1939. They lost in the snow but that created lifelong bonds between Don and many of his classmates. Don's senior year he was elected class president and applied for and was awarded a Sears tuition scholarship. He headed off to Fargo as an agriculture major at North Dakota State University. Don worked in the cafeteria to cover the room and board portion of college, but still found time to become the 1940 State President of the North Dakota Future Farmers of America. In 1941, Don joined the Alpha Gamma Rho fraternity on campus and as an agriculture major selected, raised and entered a cow in the annual Little International contest at South Dakota University. His animal went on to be judged best in show. Years later, Don would say, it was not my doing, that little cow was the cutest little animal in the judging circle, she won the trophy.
December 7, 1941 brought war to America and by now Don had become Alpha Gamma Rho fraternity house president. In May of 1942 NDSU initiated a lease back program of all the frat houses for use in housing college students designated for officer training. Don and his fellow frat members gathered together and decided they would, as a group, drive down to Minneapolis together and enlist in the Navy. Their training to become military officers began that fall. These fast-tracked college students would be called '90-day wonders' as their military training was expedited. Don was sent to Purdue University for three months and then, after he excelled there, he was off for another month at Harvard. In October of 1942 that high school sweetheart, Doloris, rode the train out to Massachusetts to witness his Navy commissioning. They discussed a wedding but, like many others, agreed to wait until after the war.
Ensign Donald W. Bahl was assigned to a destroyer, the USS Roper. The Roper had been doing convoy escorts and cruising up and down the east coast sinking German U-boats. Shortly after Don arrived on board, the war in the Mediterranean was accelerating and the Roper was off to North Africa, Sicily, Levant Island and eventually landed troops in the south of France. As the European war became a land only war the Roper returned to Hampton Roads for re-outfitting and then sailed off for the Pacific theater. In May 1945 near Okinawa the USS Roper was struck by a Kamikaze. The ship, while heavily damaged was still seaworthy and was ordered back to Pearl Harbor and then to the west coast for repairs. Japan surrendered that August as the ship readied to return to action. Like many ships after the war the Roper was sold for scrap. Don used to say the Roper was a really sharp ship, she was cut up to make razor blades.
Don returned to North Dakota where, on December 28, 1945, he married Doloris Gates. The Navy extended him an opportunity for continued military service and for the next 23 years Don and Doloris travelled the world from duty station to duty station. Great Lakes, South Pacific, Maryland, USS Clymer (again seeing action this time in the Korean war), San Diego, California, China Lake, California, Portugal, Rhode Island, Michigan and the USS Norton Sound. Don's Navy career was filled with exemplary service assignments and awards: procurement coordinator for the Sidewinder missile development, NATO liaison, MAAG American Embassy representative, Naval liaison to the Defense Automotive Supply Agency initiative, procurement coordinator for Westinghouse radar initiative on the USS Norton Sound. He could keep a secret and still manage to get the job done.
As they wandered from duty station to duty station they had seven children, all born in different states or countries: Kathleen(d) (m. Richard) Woelfel, William (m. Kristin (d)) Bahl, Thomas (m. Karen (d)) Bahl, Donna (d) Bahl, Doloris (Deb) (m. Ron) Moore, David (m. Mark Shaw) Bahl, and Richard (m. David Raleigh) Bahl. Between nearly every change of assignment Don and Doloris returned to their home North Dakota origins to renew old acquaintances and enjoy their brothers' and sisters' growing families. Many relatives came to visit Don and Doloris and family as they travelled: Doloris' younger sister Dodie, Lois and Lyle, Clyde and Lil, and Doloris' favorite Uncle John were frequent drop ins at new duty stations
In early 1965, the USS Norton Sound, where Don had been stationed a year earlier was ordered to relocate from Baltimore to California. Don decided the family had moved enough and it was time to settle down. After 23 years of Navy life Don put in for retirement and sought a job in the business world. His procurement and computer ordering knowledge brought him multiple offers. Don and Doloris decided they wanted to live in the Midwest and after discussion of several job offers settled on the J.I. Case Company in Racine, WI. The family moved one more time to settle down and put down roots in Racine, WI for the next forty years. Don had a successful second 26-year career as Director of Service Parts with the J.I. Case Company.
After all that adventure, six of their seven children graduated from the same Saint Catherine's High School in Racine. Don and Doloris built an amazing family life in Racine: Doloris walked her youngest to kindergarten every day, Don became the head of the St. Patrick's Church re-furbishing committee, campaigned for favored political candidates, and ran the annual corn beef and cabbage dinner at St Patrick's for 16 years. He also became the Lay Apostolic delegate to the Milwaukee Archdiocese. Don and Doloris also enjoyed spending time with friends and family: camping at Camp Singing Hills; teaching all of their children to cook the family favorite meals like Chicken and Rice Bars; leading Boy Scouts troops (while Doloris was active in Girl Scouts); serving on the Boy Scouts Lighthouse Committee which managed, maintained and expanded Boy Scouts Camps in Southeastern Wisconsin, for which he received several awards; tailgating at Brewers games; watching afternoon Cubs games in the "back porch"; accepting requests for specific menu items every time people came to town; and becoming the house where everyone hung out to build Homecoming floats, to play a competitive game of Risk, to play "Jarts" or ping pong in the basement, to eat a frozen pizza after a late night out, or to ring in the New Year.
Even with the roots planted firmly in Racine, Don focused on continuing to see the world with his family. Each October the family gathered for "October Weekend" to celebrate the family's fall birthdays. This tradition started as a dinner out at a restaurant and grew to long weekends at many great hotels and resorts in the Midwest. He took the entire family on two Caribbean cruises and an Alaskan cruise. The 2000s also brought some amazing trips with his children / grandchildren: Germany (for David Raleigh's 50th birthday); Hawaii (for Rick's 50th birthday); China (for Susan's 30th birthday); a Baltic Sea cruise; the Nordics; and so many other trips to visit family across the US. Fierce games of Five Crowns and Cribbage were played all over the world. The most important part of the weekends/trips was to be together.
His high school sweetheart and beloved wife, Doloris, passed away in 2001. In 2006, Don moved to the Twin Cities where four of his children had settled and a fifth had graduated from college. He was one of the original owners of the new condo facility at 3600 Wooddale Ave So, St Louis Park. Navy guys who are among the first on a new ship are called 'Plankers'. He enjoyed that distinction in St. Louis Park. He made some great friends in his condo building, frequently playing poker, bridge and cribbage, and participating in other social events in the building.
The move to Minnesota had another advantage, being closer to many of his seven grandchildren: David (m. Corinne) Bahl, Margarey (m. Lee) Zwiefelhofer, Jodi Bahl, Jeanne (m. Toby) Capion, Susan (m. Steve Cuff) Woelfel, Dann Bahl, Michael (m. Niki) Bahl. Each of the "magnificent seven" firmly believes they were his favorite grandchild. He was also blessed with fourteen great-grandchildren: Alexander and Isabella Bahl; Gavin and Estella Zwiefelhofer; Adelaide, Ellyssa, Simon, Joseph, Benjamin, and Marian Capion; Gates Bahl; Gracyn Bahl; and Zachary and Jacob Kummer.
Don was easy to know, delightful to talk to, remarkably smart but always willing to learn, Don possessed an incredible ability to adjust to life and our changing times. He lived a long and enjoyable life, he was our father/grandfather/great-grandfather, much loved and terribly missed.
A Celebration of Life will be held at the Cremation Society of MN, 4343 Nicollet Ave S, Minneapolis on Saturday, July 23, visitation at 10:30 a.m. and service at 11:00 a.m. A mass of Christian Burial will be held on Friday July 29 at 1 p.m. at St. Patrick's Catholic Church, Racine, WI. In lieu of flowers, please contribute to the American Cancer Society or a charity of your choice.
A Memorial Tree was planted for Donald
We are deeply sorry for your loss ~ the staff at Cremation Society Of Minnesota | Edina


Share Your Memory of
Donald