HAS A DEATH OCCURRED? WE ARE AVAILABLE 24/7
CALL Minneapolis ​(612) 200-2777 or duluth (​218) 208-0377
​​
Call Us
HAS A DEATH OCCURRED? WE ARE AVAILABLE 24/7
CALL Minneapolis ​(612) 200-2777 or duluth (​218) 208-0377
​​
Call Us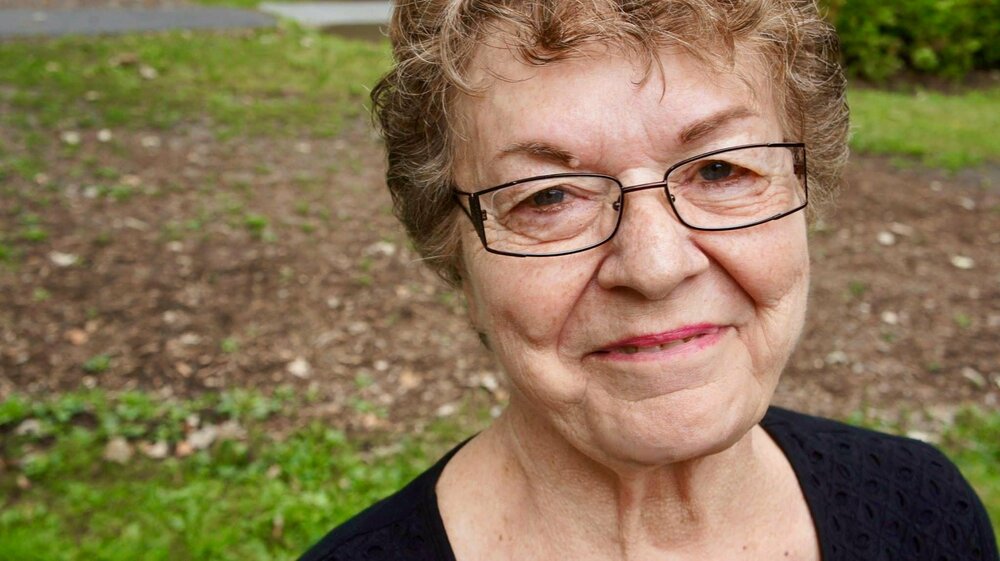 Share Your Memory of
Elaine


Obituary of Elaine Shirley (Smedberg) Novak
Elaine Shirley Novak of St. Louis Park, MN passed away surrounded by her family on June 21, 2022. She is survived by son, Barry Novak (Beth), and daughters, Chrys McConnell (Dave) and Nancy Boryczka (Jim). Grandchildren Ian McConnell (Rachel), Brynn McConnell (Dayna Gordon), Joseph Novak (Meghan DeYoung), Ali Boryczka (Nick Frazer) and Sam Boryczka; 3 great-grandchildren; former husband, Wally Novak; lifelong friend, Sharon Pautsch and many extended family and friends. Preceded in death by her parents Walter and Florence Smedberg, sister Marian Plauda, and granddaughter, Katie Novak.
Elaine was born on May 14, 1939. She grew up in north Minneapolis where her family lived until moving to St. Louis Park just prior to her senior year in high school. Elaine graduated from St. Louis Park Senior High School in 1957 and was forever a proud Oriole.
On November 22, 1958 she married Wallace Novak and they settled into their house on Boone Avenue that became home for nearly 50 years and where many lifelong friendships were formed.
Elaine busted gender stereotypes from the time she was young, in an era when it wasn't socially acceptable. She aspired to be a physical education teacher and a truck driver. She was tough and feisty and VERY much held her own. She almost always worked in male-dominated fields, from being a school bus driver to working in building maintenance. She loved all sports - especially football...ESPECIALLY the Vikings - and she cheered loudly and...passionately...when watching sports. Elaine retired after being a para/teaching assistant in an Emotional/Behavioral Disorder special education classroom. She made relationships with students who many adults had essentially given up on; she loved her students and acknowledged their humanity, their stories, and pulled their gifts out of them in the classroom.
Elaine will be deeply missed for all of who she was - a massive cheerleader, a joker (sometimes even at appropriate times!), a person who intimately knew deep pain but found strength in her people and still offered peculiar & tender love in both silence and belly laughter. A companion and friend. Generous beyond reason. Curious and concerned. A champion of children and young people. A traveler who prioritized enjoying the journey, sometimes even without a destination. Unbelievably interested in the underdogs. Wise and non-judgmental with an enormous heart. Lover of fishing and being on or near the water, cookies, Duluth, Alaska, dogs, Elvis, butter and salt.
A Celebration of Life will be held at Westwood Lutheran Church, 9001 Cedar Lake Road, St. Louis Park on July 29th at 1:30 PM with visitation 1 hour prior to the service.
Celebration of Life
1:30 pm
Friday, July 29, 2022
Westwood Lutheran Church
9001 Cedar Lake Rd
St. Louis Park, Minnesota, United States
(952) 545-5623
Visitation 1 hour prior to the service.