HAS A DEATH OCCURRED? WE ARE AVAILABLE 24/7
CALL Minneapolis ​(612) 200-2777 or duluth (​218) 208-0377
​​
Call Us
HAS A DEATH OCCURRED? WE ARE AVAILABLE 24/7
CALL Minneapolis ​(612) 200-2777 or duluth (​218) 208-0377
​​
Call Us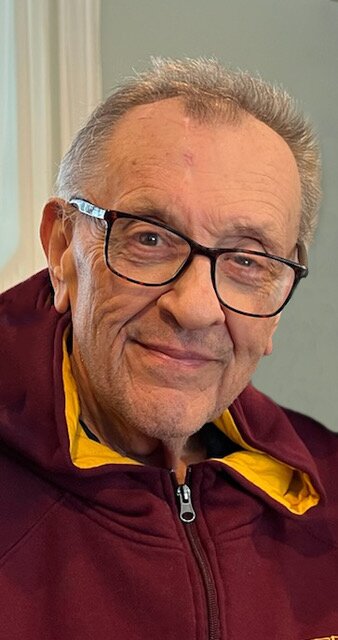 Share Your Memory of
Ross


Obituary of Ross William Andrusko
Ross William Andrusko passed away June 22, 2022 at the age of 81. Ross was born March 7, 1941 to William and Sylvia Andrusko. He graduated from Edina High School and went on to earn his BA from Northwestern Bible College, where he met his wife, Lois. He then earned Graduate Degrees from Mankato State and Kent State University.
In 1968, Ross and Lois moved to the Pittsburgh, PA area where Ross was on the faculty of Geneva College, Kent State, and Youngstown State as a Professor of Speech Communication, Forensics and Debate. He also directed theatre productions and was an Organizational Behavior consultant. In 1984, Ross moved to San Antonio, TX where he managed Timberhill Villa Retirement Center and served as President of the Texas Association of Retirement Communities. Ross had a great voice and sang for the San Antonio Symphony Mastersingers, highlighted by a performance at Carnegie Hall.
In 2002, Ross and Lois moved to Eagan, MN to be close to family. In retirement, he returned to his love of teaching as an adjunct professor at Minnesota State. A fervent lover of the BWCAW, he spent much of his time in Ely, MN.
Ross centered his life around family, friends, and faith. He loved Pepsi, good conversations, antiquing, munchies, hockey, jazz, reading, cherry pie, ketchup, and making people feel uncomfortable with a grin on his face and a twinkle in his eye.
Ross was preceded in death by his wife Lois. He is survived by his brother Paul, children Kent (Sandi) Andrusko, Kerry (Kyle) Anderson, and Marcus (Abby) Andrusko, grandchildren Aiden, Kjell, Raina, Cam, Brennen, Selah, Sage, Havilah, Elsie, and special friend JoAnne Volden.
There will be a memorial on July 29th at Centennial Lakes Hughes Pavilion in Edina (7499 France Ave S) from 6-9:00 PM with an informal story sharing service at 7:00. We will celebrate his life by doing what he loved best - listening to music, laughing, eating, and telling good stories. Memorials preferred to Susan G. Komen for the Cure.
https://secure.info-komen.org/site/TR/DIYFundraising/ONE_Komen?px=26377747&pg=personal&fr_id=8827