HAS A DEATH OCCURRED? WE ARE AVAILABLE 24/7
CALL Minneapolis ​(612) 200-2777 or duluth (​218) 208-0377
​​
Call Us
HAS A DEATH OCCURRED? WE ARE AVAILABLE 24/7
CALL Minneapolis ​(612) 200-2777 or duluth (​218) 208-0377
​​
Call Us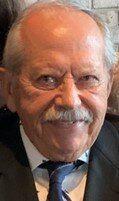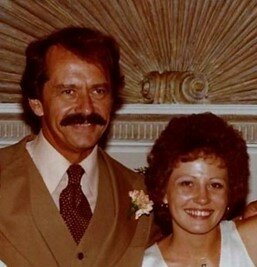 Obituary of James Patrick Kittler
Captain James Patrick (Pat) Kittler, USN Retired
We lost our beloved husband, father, grandfather and friend on June19, 2022 after a long battle with Parkinson's Disease. His family was by his side.
He is survived by his wife of 44 years, Linda Susan Alt Kittler; his children, Denine Bergeland, Michael J. Kittler(Patti), Christopher L. Kittler(Taunia), Patrick S Kittler, and Alyssa Rose Knoblauch; his grandchildren, Nicholas Bergeland, India Bergeland, Christopher Kittler, Basil Kittler, Hayden Kittler, Theanna Kittler, Isaac Knoblauch, Ezra Knoblauch, Shiloh Knoblauch and Asher Knoblauch; brothers, Col. Simon J Kittler (dec)(Peggy), Lt. Col Richard M Kittler(Jane), Capt. John L Kittler, Sisters: Donnamarie Harris (dec)(Roy), Carol Beth Gasa Kittler and many nieces, nephews, cousins and friends. Pat was born in Detroit, MI on August 14, 1927, the son of Simon James and Margaret Mary (Alderton) Kittler.
Upon graduation from high school, he received a congressional appointment to the United States Naval Academy where he graduated with the class of 1950 and was commissioned as a Navy Ensign on June 2, 1950. He began flight school at Pensacola Naval Air Station in April 1951and received his aviator wings in August 1952. He was a fighter pilot on the Aircraft carrier Boxer during the Korean Conflict. He attended Naval Justice School from July to August 1955 to become his unit's legal officer.
He received several decorations:
Air Medal - Awarded to individuals who distinguished themselves by heroism, outstanding achievement, or by meritorious service while participating in aerial flight. National Defense Service Medal - Served during specified time periods. World War II Victory Medal - Served in the armed forces between the dates of 7 December 1941 and 31 December 1946. China Service Medal - Served in China or in Chinese territorial waters or contiguous ocean areas from 7 July 1937 to 7 September 1939 and 2 September 1945 to 1 April 1957.
Korean Service Medal - Served at least 30 consecutive days in the South Korean theater. The medal is also granted for 60 non-consecutive days of service, which includes reservists on annual training in South Korea from July 28, 1954 to present.
Navy Europe Occupation Medal - Naval personnel who served 90 consecutive days or more on permanent or temporary duty while assigned or attached to a unit which has been designated by the Chief of Naval Operations as participating in direct support of the Berlin Airlift between 26 June 1948 and 30 September 1949.
United Nations Medal - Authorized by the UN General Assembly for service of not less than 6 months in support of a UN mission.
He left active duty on November 4,1956 to pursue a career in law at Stanford Law School. He remained in the Navy Reserves as an officer until 1987 when he retired as a Captain in the United StatesNavy.
Upon graduation from Stanford Law, he accepted a position in international law at Honeywell in Minneapolis, MN. He was instrumental in setting up Honeywell's international operations in Europe. He left Honeywell to start his own law practice specializing in international law in Minneapolis. He continued to practice law for many years as well as integrating into the Minneapolis business community. In 1967 he organized and led the first commercial visit by businesspeople from Minneapolis to the Soviet Union after WWII. He continued his business interests until he was well into his 7 th decade. His hobbies included golf and sailing (his lifetime passion), downhill skiing, history, economics, politics, classical music and art. He was a dedicated father, loving and loyal husband and amazing grandfather. His character, integrity, humor, and passion for life were an inspiration to his family and all those whose lives he touched.
He taught us to be courageous in the face of adversity, to always rise to meet the challenges of another day with excellence, to be kind to everyone and to persevere no matter what. He is our hero and will live on in our hearts and throughout our lives for all of our days to come. He is irreplaceable, a totally amazing man of many accomplishments, and will be sorely missed by all. Special Thanks to the staff at Good Samaritan Bethany and Good Samaritan Hospice in Brainerd, MN for their dedicated and loving care at the end of a life well-lived.
A military burial service will be held at Minnesota State Veterans Cemetery in Little Falls, MN. There will also be a Celebration of Life. Details will follow.
A Memorial Tree was planted for James
We are deeply sorry for your loss ~ the staff at Cremation Society Of Minnesota | Duluth