HAS A DEATH OCCURRED? WE ARE AVAILABLE 24/7
CALL Minneapolis ​(612) 200-2777 or duluth (​218) 208-0377
​​
Call Us
HAS A DEATH OCCURRED? WE ARE AVAILABLE 24/7
CALL Minneapolis ​(612) 200-2777 or duluth (​218) 208-0377
​​
Call Us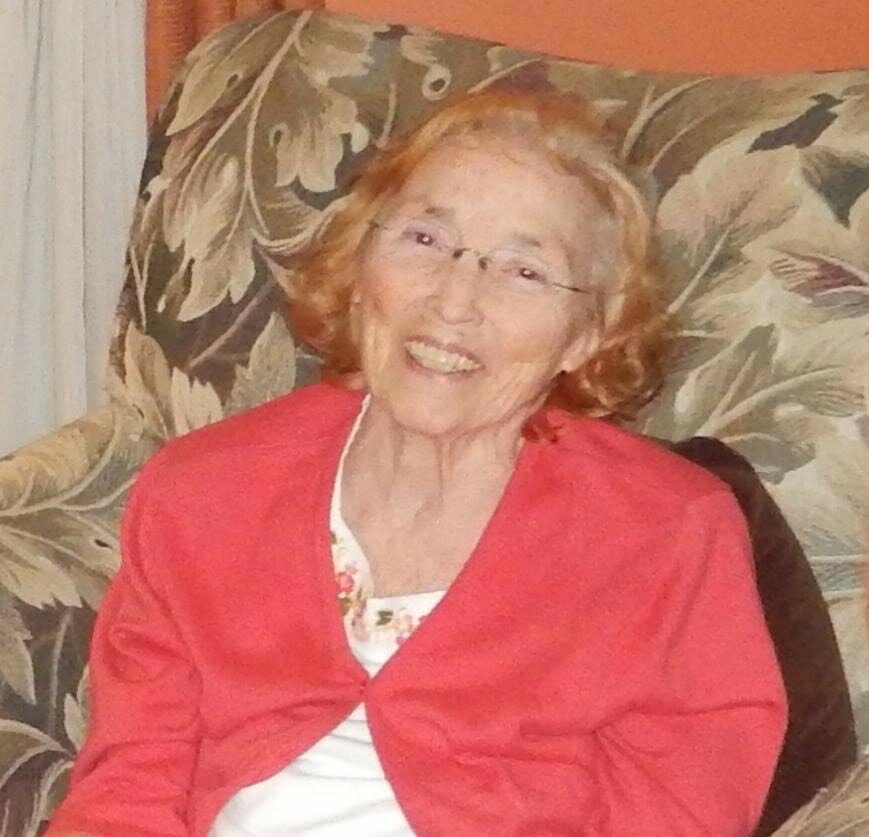 Share Your Memory of
Mary Ann


Obituary of Mary Ann Kroll
Mary Ann (Waska-Sass) Kroll, age 87 of Maplewood, MN, passed away on June 2, 2022 in Arden Hills, MN.

A Celebration of Life Memorial service will be held on June 9, 2022 at The Cremation Society of MN, St Paul Chapel, 4:00 -7 PM, with a 5:00 service and sharing of memories, and a catered reception following.

Arrangements are by The Cremation Society of MN, 1979 Old Hudson Road, St Paul, 55119.

Mary was born in St. Paul, Minnesota to Joseph & Theresa Waska. At age 19, She was married to William F. Sass for 22 years and had five children. She lived in St. Paul and Maplewood. Mary remarried in 1979 to James Kroll.

After a fire in Maplewood in 2011, her home was rebuilt where she lived until moving to
assisted living in West St Paul in 2015. In 2020, after several health issues, she moved toJohanna Shores Long Term Care, in Arden Hills,
where she lived for 2 years.

Mary was a Homemaker/stay at home Mom. She's a great Mom and had many talents she taught her kids. She was a fabulous Baker, and cake decorator. She made and decorated cakes for every occasion; birthdays, graduations, confirmations & weddings, for her children and many other family & friends. She was also a great cook & loved to sew; our clothes, embroidery, and she enjoyed many other crafts. Her gardens were always full of flowers (her favorites; the purple iris, violets, lilacs, clematis and petunias). She had a plentiful vegetablegarden as well. She lived in a very active neighborhood, hosting get togethers with friends and neighbors, and her home was always a gathering place for the kids to play and eat cookies.

When her 5 children went to school she took a part time job working with kids at ISD 622 in food service. First as a Lunch Lady and cook in the school kitchens (she loved working with kids) and worked her way up to the District Center Office as a Food Service Specialist. She Retired in 1999.
She belonged to a Quilting Club and She had many Luncheons with the ISD Retired Food Service Workers.

Mary is preceded in death by Husband, James Kroll
Father and Mother, Joseph and Theresa, Step-Mother, Grace.
Brothers; Joseph (Joe), James (Jim), John (Jack)
Sisters; Theresa (Babe) Farrell, Lucille (Ceil) Thurber, Deloris (Dolly) Farinella, Elizabeth
(Betty) Klecker, Dorothy (Dodo) Klecker Son; William Herbert
Son-In-Law; Chris Johnson Many Nieces and Nephews

Mary is survived Brothers; Gene and Don Waska and Sister In-Law Dorothy Waska
Children; Jannet Johnson, Glenn Sass, Marie (Mark) Cromett, Gene SassGrandchildren; Christopher (Annissa), Anne, Mary (Ian), Tom, Katie (Beni); Jessie, Joe, Dustin (Sarah), Ashley (Cortlann), Alex, Erich, Samantha (Brandon) Great-Grandchildren; Joe, Magnus, Macarius, Kenny, Lucas, Logan, Joe Jr. Freya, Ida, & Penelope Many special nieces and nephews, whom she talked about often.
The family of Mary Ann wishes to extend our sincere thanks to the Johanna Shores care staff at The Gables, and Optage Hospice Care, who cared for her and made her comfortable.
A Memorial Tree was planted for Mary Ann
We are deeply sorry for your loss ~ the staff at Cremation Society of Minnesota