HAS A DEATH OCCURRED? WE ARE AVAILABLE 24/7
CALL Minneapolis ​(612) 200-2777 or duluth (​218) 208-0377
​​
Call Us
HAS A DEATH OCCURRED? WE ARE AVAILABLE 24/7
CALL Minneapolis ​(612) 200-2777 or duluth (​218) 208-0377
​​
Call Us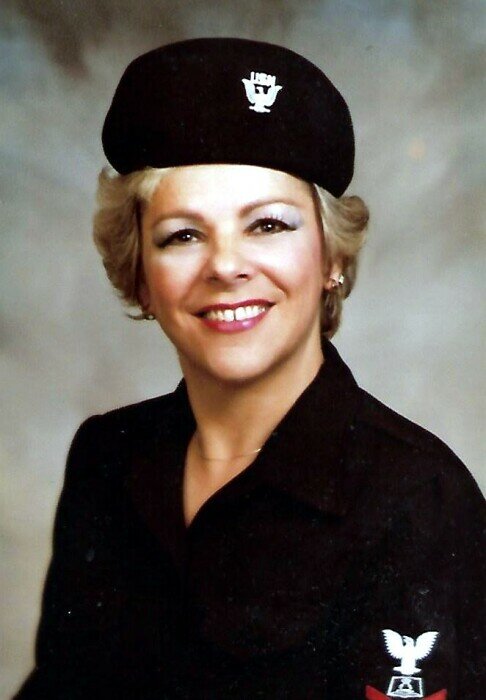 Obituary of Mary Ann (Johnson) Segal
Mary Ann Segal of Panama City, FL passed away on March 16, 2022, at Ascension Sacred Heart Bay Medical Hospital at the age of 82.

Mary Ann was born on February 11, 1940 in Cloquet, MN to Ervin Johnson and Josephine Angell. She was the 5th of 7 siblings and grew up a self-proclaimed tomboy.

Mary Ann loved learning handyman skills from her father and brothers, which gave her the ability to build a shed, run electrical, connect plumbing etc. Along with her beauty and intelligence, Mary Ann became fiercely independent even after becoming a mother early in her life. This led her to excel as an entrepreneur and be a feminist ahead of her time. Her activism centered around equal rights for women and equality for all.

Mary Ann helped manage the Morris J. Segal Real Estate Broker Company, Morrie's Pub, and Morrie's Mister Burger Restaurant. She was always a great cook at home, but she was tremendously good at creating a delicious menu due to her love of cooking for people. She continued in the restaurant and hotel business achieving regional manager for several franchises in the Duluth and Minneapolis areas.

She never complained about what she was going through in life, so no one ever really knew that she lived most of her adult life in serve pain. In the early 1980s, about the time that she developed crippling Rheumatoid Arthritis (RA), this independent woman in her 40s decided to join the US Naval Reserves. Although RA shortened her military service time, she was able to travel and experience interesting places and meet new people. She was able to spend time in New Orleans, San Francisco, Hawaii, Seattle, Maine, Washington D.C., and the Philippines.

What Mary Ann did best wasn't a paying job, but her ability to connect and care for everyone. She had an ability to care for and make everyone around her feel better about themselves. She had a talent of turning any situation around into a great experience. Mary Ann was kind, loving, and a joy to be around. She also loved to take care of animals and treasured their companionship. Her dogs were the apple of her eyes.

Just when you'd think that was enough for anyone's lifetime, Mary Ann found her final calling in life, caring for the elderly and disabled. In the Minneapolis area, she cared for and helped to prolong and enrich the lives of several elderly women along with a Vietnam Veteran who had suffered the loss of 3 limbs during the war.

In her 70s and, with her body betraying her, she decided to move to Florida where she tried to make the best of her declining health. She loved feeding and watching birds, flowers, gardening, and the numerous calls and visits from her children, relatives, neighbors, and friends.

She will be remembered for being a loving mother, mother-in-law, grandmother, great-grandmother, sister- in- law, aunt, and friend. Mary Ann is predeceased by her parents, siblings, and husbands.

Mary Ann is survived by her children Elizabeth Gibson (grandsons Thomas and Daniel), Christine McDonald (granddaughter Madeline), Shawn McDonald and Andrea Shogren (granddaughter Layla and grandson Dante), Kirk and Paula McDonald (granddaughter Ashley and grandson Alan), Wade McDonald (grandson Travis and granddaughters Amanda and Erica), Corine Segal and Phillip Reed, Catherine and Donald Pawlenty (granddaughter Annamarie and grandson Maxwell), Joel and Chrissy Segal (grandson Morris), and great-grandchildren; Marren, Oscar, Levi, Dax, Colt, and Isla. She will be truly missed and is still deeply loved by all those who have known her. A special thank you to her care provider Margie who, in turn, enriched our mom's last 9 months of her life.

A Celebration of Mary Ann's life will be held on the 5th of June 2022 from 11:00 am to 3:00 pm. at the Cremation Society of Minnesota, Duluth. In lieu of flowers, please make donations to the Animal Allies Humane Society of Duluth, MN www.animalallies.net.
Celebration of Life
11:00 am - 3:00 pm
Sunday, June 5, 2022
Cremation Society of Minnesota - Duluth
4100 Grand Avenue
Duluth, Minnesota, United States
218-624-5200