HAS A DEATH OCCURRED? WE ARE AVAILABLE 24/7
CALL Minneapolis ​(612) 200-2777 or duluth (​218) 208-0377
​​
Call Us
HAS A DEATH OCCURRED? WE ARE AVAILABLE 24/7
CALL Minneapolis ​(612) 200-2777 or duluth (​218) 208-0377
​​
Call Us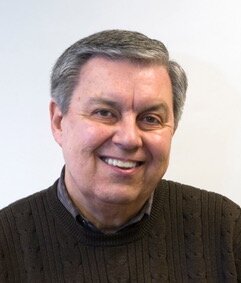 Obituary of Patrick E. Hanna
Hanna, Patrick E. "Pat"
passed peacefully in his sleep on May 4, 2022 after a five-year struggle with bronchiectasis. Pat was born October 13, 1940 in Little River, Kansas and was raised in Lyons, Kansas. He was preceded in death by daughter Lori, sister Mary Frances Riggs, parents Henry and Pauline (Donnelly) Hanna. He is survived by his loving and devoted wife, Betty; grandson Andrew Hanna; brother Jay Hanna (Carolyn); bonus children Shannon Borja (Donny), Susan Herzing, and William Dale; bonus grandchildren Hailey and Mateo Borja, Evan and Lydia Herzing; several nieces, nephews and their children.
Pat's employment in a drug store while in high school convinced him of the desirability of an indoor profession with no heavy lifting. He entered the Creighton University College of Pharmacy where he was invited to participate in a research project that stimulated his interest in chemistry and drug research. After obtaining his Bachelor of Science degree in Pharmacy, Pat earned a Doctor of Philosophy (Ph.D.) degree in Medicinal Chemistry from the University of Kansas. He immediately moved to the Twin Cities where he accepted a position at the University of Minnesota with a joint appointment in the Department of Pharmacology, Medical School, and the Department of Medicinal Chemistry, College of Pharmacy.
During the ensuing 43 years, Pat taught extensively in the Bachelor of Science in Pharmacy and Doctor of Pharmacy programs, in the Medicinal Chemistry Graduate program and in various Pharmacology and Toxicology courses. He mentored students in the Medicinal Chemistry and Pharmacology Graduate programs, and served nine years as the Director of Graduate Studies in Medicinal Chemistry. Pat received the Horace T. Morse-Amoco Award for Outstanding Contributions to Undergraduate Education in 1979. He was a University of Minnesota Distinguished Teaching Professor, a member of the Academy of Distinguished Teachers, and was named a Fellow of the American Association for the Advancement of Science for his educational contributions. Pat was known for sprinkling humorous comments and stories throughout his classroom lectures, and he occasionally pushed the envelope. His favorite teaching evaluation was submitted by a student who wrote "Dr. Hanna has a great sense of humor, of questionable taste."
Pat's research program focused primarily on studies of arylamine carcinogens in tobacco smoke and in the environment. His first paper on this research received the 1977 award for the best paper published in the scientific journal in which it appeared. His laboratory made important contributions to the understanding of the interactions of arylamines and their metabolites with arylamine N-acetyltransferase (NAT), a key enzyme in arylamine metabolism. Collaborative research with Professor Carston (Rick) Wagner resulted in seminal contributions to the understanding of NAT's catalytic mechanism and other important aspects of NAT enzymology. Pat was very proud of the many important contributions his graduate students, postdoctoral associates, and professional students made to his research program.
Pat was a member of several professional scientific societies. He was elected Chair of the Division of Medicinal Chemistry of the American Chemical Society (ACS), served as Councilor in the Division of Chemical Toxicology of the ACS, and was an Associate Editor of the Journal of Medicinal Chemistry for 18 years. Following his retirement in 2012, Pat collaborated with Professor M. W. Anders as coauthor of a comprehensive scientific review; the product of the five-year project was published as a 110-page paper in a prominent review journal.
Pat met Betty, the love of his life, when his daughter and her son decided to introduce them. Thus, began a sequence of friendship, courtship, and love, followed by marriage in 1986. Pat and Betty enjoyed day hiking in Minnesota state parks and on trails in northern Minnesota and the Arizona desert. Having honeymooned in Banff, they made five return visits to the Canadian Rockies. They made trips each winter to northern Minnesota for cross country skiing and snowshoeing. They enjoyed Gopher basketball and football games and science-associated trips to Australia and Europe. Two favorite activities were caring for the forested property of their home and tending their two dozen bird feeders. For many years, family gatherings were held at their home for Thanksgiving dinner, Christmas Eve dinner, and an outdoor Easter egg hunt. Pat and Betty enjoyed attending their grandchildren's athletic events and other extracurricular activities and were proud of their accomplishments. Pat especially savored the time he spent with grandson Andrew, whom he called "the son I never had."
Pat and Betty were best friends; the more time they spent together, the stronger grew their bond. When his illness began to impair his physical activity, Betty became Pat's 24-hour a day caregiver for more than two years, calling upon her nursing experience and her love for him to give him the best quality of life possible.
Sincere thanks are extended to: several very special physicians at M Health Fairview, University of Minnesota Clinics, especially Drs. Vercellotti, Billings, and Ryan; Allina Hospice Home Care staff (Ann, Sue, Kate, Sharon, Tony), and Art, a special chaplain for professional, personal and attentive care; the caring and hardworking nurses, aides and therapists at Lyngblomsten Transitional Care; a Tamarisk volunteer visitor, Fred, who became his friend; as well as colleagues and friends who visited Pat throughout his illness.
In lieu of flowers, memorial donations are suggested to "The Patrick and Betty Hanna Graduate Fellowship in Medicinal Chemistry," Fund 24126, University of Minnesota Foundation, 200 Oak Street SE, Suite 500, Minneapolis, MN 55455 or to your preferred charity. A Celebration of Pat's life will be held on July 10, 2022 at 2:00 PM in the McNamara Center at 200 Oak Street SE, Minneapolis, MN 55455.
Celebration of Life
2:00 pm
Sunday, July 10, 2022
McNamara Center
200 Oak Street SE
Minneapolis, Minnesota, United States


Share Your Memory of
Patrick