HAS A DEATH OCCURRED? WE ARE AVAILABLE 24/7
CALL Minneapolis ​(612) 200-2777 or duluth (​218) 208-0377
​​
Call Us
HAS A DEATH OCCURRED? WE ARE AVAILABLE 24/7
CALL Minneapolis ​(612) 200-2777 or duluth (​218) 208-0377
​​
Call Us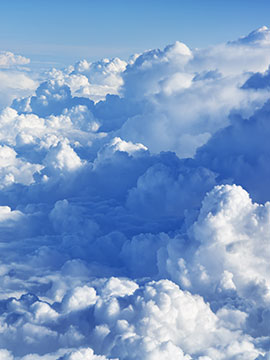 Obituary of John Anthony Siebenand
John was brought into the world by Bernard and Marie Siebenand on April 28, 1940. The third of four children he grew up in Madison, MN working in the family shoe store. He loved his hometown, so much so that throughout his adult life he would contribute in various ways, but his favorite was providing a "bona fide" field trip for elementary students to the Minnesota Zoo including a trip to McDonalds. The thank you cards he received from the students always made him giggle. He also loved going to the fields in the fall and hunting pheasants. As he grew older, he didn't carry a gun - instead he watched the dogs work and pheasants get up and the hunters hit and miss their target. The late afternoon sun provided spectacular color on the effervescent feathers. Truly beautiful to him.
John came to Duluth after receiving his teacher's degree from St John's University. He met his lifelong friend Gerry Ralph at Cathedral High School. They taught students during the day and helped the Pickwick Bar and Restaurant grow its business at night. I've been honored to have many of his former students talk with me on what a positive influence John was as a teacher and mentor.
John transitioned to The College of St. Scholastica starting as an admissions counselor. A job that was perfect for his personality as he loved to travel and meet high school students from around the region. He progressed to Registrar and then to Dean of Students. He furthered the orientation process with developing the Peer Advisor program. He initiated volunteer training missions for students in 1985 to Jackson, MS and in 1986 to the Navajo Nation in Arizona. John continued with student affairs until his retirement in 1996.
Although "every day is Saturday when your retired" John kept himself involved in community projects including Habitat for Humanity, the Grant Reading program, the Whole Foods Co-op, Duluth Community Garden Project, The Damiano Center, Gloria Dei Breakfast program, Loaves and Fishes and of course "keeping an eye" on the neighborhood. He loved to play bridge at the Senior Center and always gave a ride to fellow players. Gardening was a daily workout for him, especially eating the sugar snap peas right off the vine. He learned to can vegetables and fruits and together we made many, many jars of sauerkraut.
John and I (Maria Jacenko) shared our lives and our love together for 33 years. Traveling to Ireland, Italy, Australia, Alaska and many cross-country trips. One of our favorite places was Sedona, AZ where we hiked, ate fabulous baked treats, enjoyed the microbrewery and relaxed in the hot tub. Our dogs were also a big part of our lives. John loved them and would spoil them every morning with a bit of toast and jam.
John was diagnosed with Pick's disease and for the last 3-4 years the disease slowly took away his memory, speech and mobility. Even though Pick's disease took his speech it could not take his ability to smile or make the best facial expressions. Pick's disease took his memory, but it could not take the sparkle from his eye when the memories were brought back during conversation. Pick's disease took his ability to walk and move on his own intentionally, but it could not take his determination to continue to try. And even when Pick's disease took away his ability to say my name, it could not take away his desire to give me a kiss and hold my hand.
When John passed on March 28, I have faith he was greeted by his parents, my parents and his older sister Mary Ann and brother-in-law Rich. I would guess he's already played many games of cards and had a beer or two. He will be missed by his brother Charles (Anna Marie), sister Kathy (Paul), nieces, nephews, friends, his dogs and most of all me.
For -
"I carry you heart with me, I carry it in my heart, am never without it. Anywhere I go you go my dear and whatever is done by only me is your doing my darling. I fear no fate for you are my fate my sweet. I want no world for beautiful you are my world, my true. And it's you are whatever a moon has always meant and whatever a sun will always sing is you. Here is the deepest secret nobody knowns, here is the root of the root and the bud of the bud and the sky of the sky of a tree of called life, which grows higher than soul can hope, or mind can hide, and this is the wonder that's keeping the stars apart. I carry your heart; I carry it in my heart." e.e.cummings
A celebration of Johns life will be planned for later this spring.
If you would like to send a gift in John's memory, please consider helping to grow "The John Siebenand Memorial Scholarship" at The College of St. Scholastica, 1200 Kenwood Avenue, Duluth, MN 55805.
Special thanks to BeeHive Homes in Duluth, MN and Moments Hospice for their care, love and support especially in the past two weeks of Johns life. Truly a gracious gift.
A Memorial Tree was planted for John
We are deeply sorry for your loss ~ the staff at Cremation Society Of Minnesota | Duluth