HAS A DEATH OCCURRED? WE ARE AVAILABLE 24/7
CALL Minneapolis ​(612) 200-2777 or duluth (​218) 208-0377
​​
Call Us
HAS A DEATH OCCURRED? WE ARE AVAILABLE 24/7
CALL Minneapolis ​(612) 200-2777 or duluth (​218) 208-0377
​​
Call Us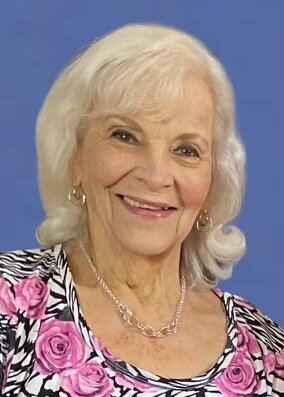 Obituary of Lois Northey
Lois Northey passed away peacefully on March 10, 2022 at Solvay Hospice House in Duluth, MN at the age of 89. She was surrounded by her three daughters and a granddaughter when she took her husband's hand to continue their love story for eternity.
Lois was born July 26, 1932 in Virginia, MN to Arthur and Evelyn Claviter. After high school she relocated to Chicago and worked in the Wrigley Building, then returned to Virginia where her love story began. While walking out of Marmas Café she literally bumped into the love of her life, Dick, who had two black eyes at the time from having surgery. Lois knew who Dick was and as they chatted, he asked her to a movie that night and the rest is history as she knew he was the one! They spent nearly 66 glorious years together before Dick's passing in 2020.
Lois was a homemaker, member of the Denfeld Wives Club, hockey enthusiast as she watched her husband coach and grandchildren play, an incredible mother, grandmother, and great-grandmother, and sweet friend and neighbor to many. Her mother had once told her to be present in her children's lives and that she certainly did! She cherished her family and adored family gatherings and dinners, cooking and baking incredible meals (especially spaghetti!), family reunions and holiday gatherings (especially Christmas with her beloved Christmas tree), playing board games and cards, working puzzles, reading many books, babysitting her grandchildren and attending their many events. Lois loved to travel with her family, and for many years she treated her children and grandchildren to summer trips to Wisconsin Dells. She spared no expense to be sure everyone had the best time possible.
Spending time with family is what Lois cherished most. She was an incredibly kind soul who loved deeply, unconditionally, and leaves a lasting presence in the lives of her family members who look upon her fondly as their matriarch, role model, and foundation to the family unit. Her lasting legacy is that family comes first, always first.
Lois is preceded in death by her husband Richard (Dick), parents Arthur and Evelyn Claviter, brother Mel Claviter and his wife Nancy, brother Bob Claviter and his wife Connee, and special cousin Bill Claviter. Lois is survived by three daughters, Lynne Northey, Sandy (Mark) Bauler, and Judi (Mike) Eltgroth; six grandchildren, Josh (Emily) Northey, Ashley Northey, Matt (Stacy) Bauler, Sam (Alissa) Bauler, Ian Stauber, and Ilissa (Jake) Jones; 10 great-grandchildren, Keaton Northey, Julian Northey, Phillip Northey, Evelyn Bauler, Lillian Bauler, Sophia Bauler, Henry Bauler, Gordon Bauler, Brody Jones, and Brielle Jones.
Thank you to the staff at Solvay Hospice House who made Lois' last days on Earth divine; there is a special place in heaven for hospice staff!
Lois loved Dick and her family with all her heart – they miss her so much. Heaven got another great one; Dick rejoined his soulmate. Hug your family and cherish every moment with them!
A Celebration of Life honoring Lois will take place on Monday, March 28, 2022 at the Cremation Society of Minnesota, 4100 Grand Avenue, Duluth, MN. Visitation will be at 2pm followed by a service at 3pm. Interment at the Minnesota State Veterans Cemetery next to Dick will take place at a later date.
Visitation
2:00 pm - 3:00 pm
Monday, March 28, 2022
Cremation Society of Minnesota - Duluth
4100 Grand Avenue
Duluth, Minnesota, United States
218-624-5200
Celebration of Life
3:00 pm - 4:00 pm
Monday, March 28, 2022
Cremation Society of Minnesota - Duluth
4100 Grand Avenue
Duluth, Minnesota, United States
218-624-5200