HAS A DEATH OCCURRED? WE ARE AVAILABLE 24/7
CALL Minneapolis ​(612) 200-2777 or duluth (​218) 208-0377
​​
Call Us
HAS A DEATH OCCURRED? WE ARE AVAILABLE 24/7
CALL Minneapolis ​(612) 200-2777 or duluth (​218) 208-0377
​​
Call Us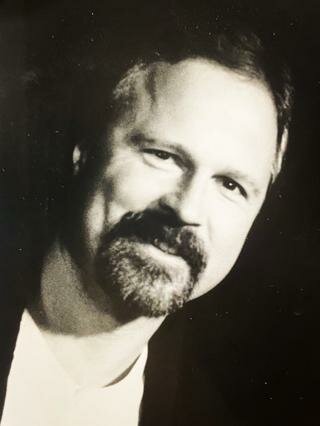 Obituary of Steven Anthony McConnell
Steven Anthony McConnell, 66, sadly passed away Friday, November 26, 2021 at Essentia St Mary's Hospital in Duluth.
Steve began life on June 23, 1955 in Lansing, Michigan— the first of 6 children born to Donna (Tomlinson) and Alphonsus McConnell. He later moved to Northern Wisconsin and attended schools in Iron River, Ashland, Washburn and Bayfield before being "kicked out", as he would put it, of Bayfield High at age 17 when all agreed college would offer more appropriate and challenging learning opportunities for him. He was a voracious reader and lover of all things NPR, and his intelligence was apparent to everyone who knew him. Being on his Trivia team meant your chances of winning were increased significantly. He even aced the trivia quiz on NPR's "Whad'Ya Know?" show when it was taped at Big Top Chautaqua and he won fabulous prizes, including a coffee mug and free tickets on the Madeline Island Ferry. Steve attended Northland College and UWS while tending bar and frying burgers before deciding to try his hand at selling real estate, and as they say…..the rest is history. Steve was a well-known and highly respected Real Estate Agent and Broker in the Twin Ports for 45 years, working with Coldwell Banker, Century 21 and Keller Williams companies. This was a vocation from which he could not tear himself away, even as be became ill over the past several years and was forced to bring his "noise maker" (also known as a portable oxygen concentrator) along to his appointments. He was always the guy in the suit and tie, which he referred to as his "real realtor clothes." Steve also taught real estate licensing courses through WITC for many years and served several terms as President of the Duluth and Superior Area Associations of Realtors.
As much as he loved the real estate business, there was one other aspect of his life that eclipsed all else, and that was Music. He was bitten by the performing bug when he was just thirteen while watching a band playing on stage at the Iron River Blueberry Festival… another "and the rest is history" story! He began playing in his first band when the 5 members still needed their dads to drive them to gigs and they reportedly earned $10 for their first paying job, (although $5 of that went towards renting an amp.) He played in local bands right up until the time of his death including Gunther, The Juke Box Band, Stage Right, Spit, Wild Ride, Fatt Chance, and Last Call. He was also the first official entertainment of the Bayfield Apple Festival. For a period of time The Juke Box Band was the premier wedding entertainment in the area and many wedding dates were planned around the band's availability. Steve loved it when people would recognize him, as happened often (even recently during hospital stays) and say, "Hey! You played at my wedding!" or, "You sold me my House!" He always laughed and asked if they were still married or loving their home. Music lived in every fiber of Steve's being and he certainly passed along those fabulous genes, which were inherited from his mom Donna. Many who knew 'Business Steve' didn't realize how emotionally tender he was but absolutely nothing made him happier than making music with his children and grandchildren, something he would do with a big smile on his face and a few tears in his eyes. He also generously shared his musical talents at wedding and funeral services, at Good Shepherd Lutheran Church services, and at parties whenever he could.
If Steve became your friend, you could count on it being a forever commitment. He was a pet lover and was the favorite human of many cats and dogs over the years.
He was rarely seen relaxing, but when he was it was at the family cabin on Eagle Lake in Delta Wisconsin where he and his siblings made many happy memories together from early childhood. At the lake Steve was able to put his feet up between boating, playing Bocce, chatting with drop-in visitors, or doing whatever thing was always happening in that magical place. He was often the instigator of song- and dance-fests with friends and neighbors there.
During his life's journey, Steve married Linda Cline and then Sue DeBruyne before finding the perfect fit with Susan Ramsey, his partner for the past 20 years. They often joked they couldn't get married because Susan's mother "officially" adopted him, complete with framed certificate and thus effectively rendering him ineligible for marriage to his "sister." Susan was a devoted groupie, sidekick, and finally caregiver as his chronic illnesses worsened. Throughout his illnesses he remained upbeat and ever-optimistic, and had been looking forward to the possibility of a double lung transplant.
Steve was predeceased by his father Alphonsus and is now fiercely missed by his life partner Susan, mother and stepfather Donna and Neil Schultz, brothers Scot, JR, Tom and John McConnell and sister Kimberly (Jeff) Hicks, many of whom he chatted with daily. His loss is also deeply felt by children Carla (Brian) Schultz, Skye (Nic) Millhiser, Steven (Bri) McConnell, Erin McConnell and bonus daughters Rhiana (Rod) Medina, Hallie (Ali) Ramsey and Jade Paczelt, as well as nephews Scot (Jordana), Al and Shawn McConnell. He will forever be missed as a performer for and musical partner of grandchildren Rebecca (Rendel) Kellum, Rachel, Sarah and Andrew Schultz; Harper, Lila and Ruby Millhiser; Felix Benton; Olivia and Aracely Medina; Lola, Josey and Jordy Paczelt; and Reese and Leif Steven Lingel.
To protect the health of his family and friends, a Celebration of Life will be postponed until July 2nd, 2022 at the Buffalo House Junction in Duluth. It will be a musical party worthy of Steve! Steve believed in keeping loved ones alive through storytelling and sharing of memories, so his Facebook profile will be kept open for sharing. It will also soon have information and updates for his celebration.