HAS A DEATH OCCURRED? WE ARE AVAILABLE 24/7
CALL Minneapolis ​(612) 200-2777 or duluth (​218) 208-0377
​​
Call Us
HAS A DEATH OCCURRED? WE ARE AVAILABLE 24/7
CALL Minneapolis ​(612) 200-2777 or duluth (​218) 208-0377
​​
Call Us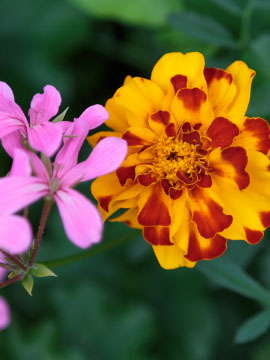 Obituary of Therine Haines
Haines, Therine (Swanson) 88, of Bloomington (formerly Minneapolis), passed away peacefully on 10/08/2021 after a long struggle with Alzheimer's.
Preceded by husband of 41 years Donald, parents Luther and Pearl, siblings and in laws Clinton, Carol (Earl), Ross (Pat), Marilyn and Connie.
Survived by children Penny (Scott) Antonson, Tim, and Kathy (Greg) Ulmer, Grandchildren Joshua, Charlotte (Andrew), Benjamin (Paige), and Natalie.
Brothers Don (Dorothy), Chuck (Tootie), brothers in law Bud and Earl, along with far too many nieces and nephews to list.
A longtime member of Bethlehem Lutheran Church, she was active in Circle and served funeral luncheons. She enjoyed bowling league, was a proud Election Judge, and was an award winning and beloved Ebeneezer volunteer.
Therine was an avid reader, loved entertaining family and friends, and enjoyed playing cards and games. The pinnacle was when she and Don were champions of the Swanson Labor Day Croquet tournament, won dramatically late at night while lit by car headlights! After she was widowed, at age 69 she finally got her driver's license. That gave her a decade of freedom to stay active, enjoy grandkids and family.
Special thank you to the fantastic staff at Presbyterian Homes of Bloomington and Optage hospice, where mom lived out her final years. They filled in for us during Covid and were her family when we could not be there. We are forever grateful.
Celebration of life will be held on Thursday October 14th at 11am.
Visitation held 1 hour prior.
St Luke's Lutheran Church
1701 W Old Shakopee Rd (at Irving Ave), Bloomington, Mn.
Private interment, Sunset memorial park. Memorials preferred in lieu of flowers to the Presbyterian Homes Foundation.