HAS A DEATH OCCURRED? WE ARE AVAILABLE 24/7
CALL Minneapolis ​(612) 200-2777 or duluth (​218) 208-0377
​​
Call Us
HAS A DEATH OCCURRED? WE ARE AVAILABLE 24/7
CALL Minneapolis ​(612) 200-2777 or duluth (​218) 208-0377
​​
Call Us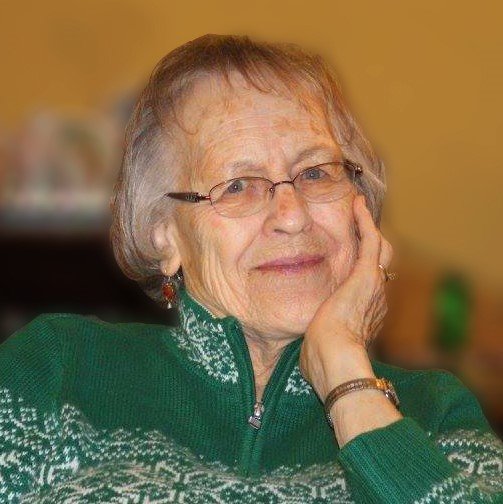 Share Your Memory of
Irma


Obituary of Irma Marie Hudson
Irma Marie Hudson, 92, Baxter, died on July 21, 2021. Irma Marie Hudson was born on June 5, 1929, in Pleasantville, Iowa, to Arch and Hazel Kading Anthony. She and her siblings were raised on the family's Century Farm nestled in the hills of southern Iowa. Irma nurtured countless cats and dogs on the farm, and always had one curled in her arms in pictures taken as a child. In recent years, she cherished the time with her loyal companion cat, Milo. Irma attended Spring Dale country school through the eighth grade and graduated from Pleasantville High School in 1946. After graduating, she worked at the Iowa State Child Welfare Department in Des Moines, Iowa. In her spare time, she played on the company softball team and loved roller skating with her sister Norma. It was at this time that she met Lew, the love of her life, and they were married on January 4, 1950, in Boone, Iowa, and celebrated 69 1/2 years together. The two shared adventures of hunting, fishing and attending stock car races. Irma worked at the Wapello County Welfare Department in Ottumwa, Walton Insurance Agency in Oskaloosa, and at KBOE Radio in Knoxville. In later years, she worked in the floral department of the Brainerd Community College and as a paraprofessional at the Baxter Elementary School. Lew and Irma made their home in Worthington, Minnesota, for 28 years, and 35 years in Baxter, Minnesota. Along the way they gathered innumerable friendships, ties and treasured relationships. A lifelong member of the Presbyterian Church, Irma served as an elder and member of the choir for many years. Her faith was evident in the way that she lived her life and treated others. Irma loved her family and friends deeply and relished spending time with them. It is impossible to count how many mittens, scarves, hats and sweaters that she knit and gifted to others, and was known to whip up a hat overnight for someone in need. The afghans that she created are cherished by all fortunate to have been wrapped in their warmth. The love of gardening, baking, handcrafting and a satisfaction of hard work was imparted to Irma's children, as was the joy of living life to its fullest, wearing a smile, and above all else, treating others with honesty and fairness. Irma Marie Hudson died on Wednesday, July 21, at the age of 92. She will be missed by her family, including her four children: LuAnn Hudson (Mark), St. Paul, MN., Cynthia Hudson Spartz (Doug), Pine River, MN., Rebecca Hudson (David), Slayton, MN., and Frederick Hudson (Jody) Fargo, ND.,, four granddaughters, three grandsons, three great-granddaughters, three great-grandsons, her sister Marjorie Dop, as well as the numerous caregivers at the Edgewood Community who provided her with loving care and counted themselves members of her family. Irma was preceded in death by husband Lew Hudson, her parents, brothers Arthur and Merrill Anthony, sisters Ruth Ellen Anthony, Dorothy Surber, Norma Snodgrass, Mildred Hoffman and Esther Hoch.
Service for Irma will be held Saturday, July 23rd, 2022 at 11:30am at the Brainerd Arboretum.
Lew and Irma will be placed at Fort Snelling on September 26, 2022 at 1:30 pm.
Service
11:30 am
Saturday, July 23, 2022
Northland Arboretum
14250 Conservation Drive
Brainerd, Minnesota, United States