HAS A DEATH OCCURRED? WE ARE AVAILABLE 24/7
CALL Minneapolis ​(612) 200-2777 or duluth (​218) 208-0377
​​
Call Us
HAS A DEATH OCCURRED? WE ARE AVAILABLE 24/7
CALL Minneapolis ​(612) 200-2777 or duluth (​218) 208-0377
​​
Call Us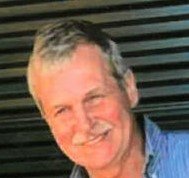 Obituary of Richard Joseph Stauber
Richard Joseph Stauber, 60, of Duluth, MN, passed into the loving arms of Jesus on June 9, 2021.
Rich, Rick, Dick, RJ was born in Duluth, MN, September 26th, 1960 to Edward James and Kathleen (LeBlanc) Stauber. He attended St James Catholic Church and graduated from St. James Parochial School and Denfeld High School in Duluth, continuing on to attend the University of Wisconsin-Superior.
Richard was a proud veteran of the United States Marine Corps. He had a passion for history and military memorabilia. Rich ran a highly successful firearms company, was an avid gun collector and a brilliant historian. Always looking for an intellectual challenge he studied the Japanese language at the University as well as the history and cultures of a variety of Nations. His knowledgeable stories were always fascinating and much appreciated. He had the ability to spin a story and teach history at the same time. Rich especially loved his conversations with his Uncle Del, sharing family history as well as politics.
Rick also had a deep love for our Great Lake Superior, knowing it well but continuing to discover and be intrigued by it for years through reading, research, diving with his dear friend Jerry and exploring shipwrecks, the highlight of his lake adventures. These treks into the waters were the background for fantastic retellings, sitting on the front steps of the porch or over the kitchen table with his family, friends and highly interested acquaintances. In addition, Rich had a great mechanical ability and loved to work on old cars, his labor always paying off. He was hugely proud of his 1970 apple red Chevelle, the pride of his race car life. He greatly valued and much enjoyed his many friends within the racing community.
Lastly, Rich was compassionate and would share selflessly with those in need. Even in times when he didn't have much, he silently emptied his pockets into the red kettle while leaving the grocery store. This was a trait that continued throughout his life in different ways and a silent example for all those who knew him. It will be a goodness that will be greatly and sadly missed.
Above all of this, Richard loved his family. His sons Nicholas and August were the loves of his life. His precious grandchildren Ava, Salina and Emilia brought him the greatest of joys. Rich was an entrepreneur extraordinaire as well as a survivor as the sixth and last child of the family, following the path of five pushy older sisters, all who loved him dearly.
Richard is preceded in death by his loving parents, Edward James and Kathleen (LeBlanc) Stauber and his much loved sister, Donna Lee Stauber Stratioti.
Richard is survived by his siblings Edwardeen (John) Thompson, Elizabeth (A. Ronald) Stauber-Johnson, Kathleen (Jack) Johnson and Mary Jill (Michael) Busam, his sons Nicholas (fiancé Ashley St. Germaine), and August Stauber, his granddaughters Ava Stauber, Salina and Emilia, aunts and uncles and many nieces, nephews, cousins and friends.
Our family owes many thanks to the Duluth Police Department for their outstanding response and care for RJ during his medical emergency and compassionate care for our family after his death. You are a blessing to us.
Visitation will be held 9:00 a.m. until the 10:00 a.m. Mass of Christian Burial on Tuesday, June 15th at St. James Catholic Church, 715 N. 57th Ave. W., Duluth. Burial will take place at Oneota Cemetery.
Visitation
9:00 am - 10:00 am
Tuesday, June 15, 2021
St. James Catholic Church
715 N. 57th Ave. W.
Duluth, Minnesota, United States
Mass of Christian Burial
10:00 am - 11:00 am
Tuesday, June 15, 2021
St. James Catholic Church
715 N. 57th Ave. W.
Duluth, Minnesota, United States