HAS A DEATH OCCURRED? WE ARE AVAILABLE 24/7
CALL Minneapolis ​(612) 200-2777 or duluth (​218) 208-0377
​​
Call Us
HAS A DEATH OCCURRED? WE ARE AVAILABLE 24/7
CALL Minneapolis ​(612) 200-2777 or duluth (​218) 208-0377
​​
Call Us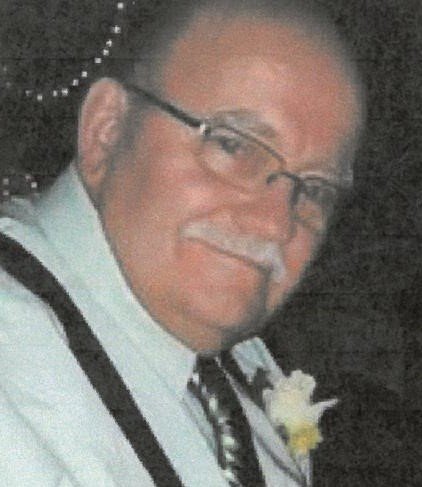 Obituary of Raymond Floyd Zylka
Raymond Floyd Zylka, age 78, of Piedmont Heights, passed away peacefully surrounded by his loving family on June 9, 2021 at St. Mary's Medical Center.
He was employed at Jeno's Inc., The Radford Co., and at Industrial Welders from 1976 to 2000. He belonged to the International Brotherhood of Boilermakers #647. He raced at Proctor Speedway, was active in the local softball leagues, coached in the local youth hockey association and participated in the men's bowling leagues. He was a member of Holy Family Catholic Parish.
He is preceded in death by his wife, Linda; sister, Nona Mae (1971) and brother, Charles (Chuck) (2020).
He is survived by his children Floyd (Care) Zylka, Tonya Zylka-Gray (Fiance Dale Johnson); grandchildren, Raymond (Alex) Zylka, Caileigh (Tim) White, Samuel (Elizabeth) Gray, Malaurie (Tony) Bluhm and Bob Gray, father of Samuel and Malaurie; great-grandchildren, Oliver White and Baby Zylka due in October; sister-in-law, Chris Zylka; special friend, Sherie Wedin who would bring Molly and Mocha for doggy treats every day and many other special friends.
The family would like to give special thanks to the staff in the NTICU at St. Mary's Medical Center.
Visitation will be held on Monday, June 14, 2021 at 11:00 AM until the Noon Mass of Christian Burial at Holy Family Catholic Church, 2430 West 3rd St., Duluth. Interment to follow at Calvary Cemetery, Duluth. Arrangements by First Memorial Funeral Chapel, Duluth.
Visitation
11:00 am - 12:00 pm
Monday, June 14, 2021
Holy Family Catholic Church
2430 West 3rd Street
Duluth, Minnesota, United States
Mass of Christian Burial
12:00 pm - 11:00 am
Monday, June 14, 2021
Holy Family Catholic Church
2430 West 3rd Street
Duluth, Minnesota, United States
Calvary Cemetery
2:00 pm - 3:00 pm
Monday, June 14, 2021
Calvary Cemery
4820 Howard Gnesen Road
Duluth, Minnesota, United States