HAS A DEATH OCCURRED? WE ARE AVAILABLE 24/7
CALL Minneapolis ​(612) 200-2777 or duluth (​218) 208-0377
​​
Call Us
HAS A DEATH OCCURRED? WE ARE AVAILABLE 24/7
CALL Minneapolis ​(612) 200-2777 or duluth (​218) 208-0377
​​
Call Us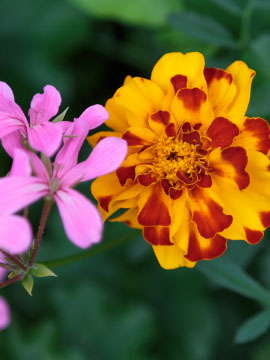 Obituary of Delores Pearl Mikkinen
Delores Pearl Minkkinen, age 87, of Duluth passed away from the earth on Thursday, April 29, 2021 in her apartment at Diamond Willow with support from St. Croix Hospice Care.
Delores was born in rural Carlton County, Minnesota on December 30, 1933 to Charles and Pearl Huotari. She helped raise her younger siblings and married Toivo I. Minkkinen on June 10, 1952. Together they honeymooned and homesteaded on the Gunflint Trail just south of the Canadian border and then later moved to Beaver Bay/Silver Bay. They retired in the Duluth area. Delores and Toivo were married for 62 years and enjoyed their life together, celebrating family and faith, always near her beloved Lake Superior. Mom wanted us to keep it simple and just say she went home to God's loving arms, but we feel people should know what an excellent mom and grandma she was as well as a talented gardener, cook, seamstress and creative crafter. She was an avid reader – especially the Bible. She would say the most important thing for each of us to remember is to seek everlasting salvation through the precious blood of Jesus.
Delores is survived by her three children, Darla (Mark) Fischer, Daniel (Debra) Minkkinen, Denise (Robert) Weiss; seven grandchildren, Jennifer (Dale) Campbell, David (Charity) Pikkaraine, Kathryn and Kevin Minkkinen, Kristina, Danielle and Samuel Weiss; six great-grandchildren; brother, John (Sandy) Huotari; sister, Janet (Robert) Lund; three nephews and one niece; as well as extended family members and friends; especially dear friends, Ted and Lois Johnson. There's a happy reunion happening in heaven with Toivo and many loved ones!
We will make arrangements to have a Celebration of Life/Memorial Ceremony this coming summer. Burial will take place at Fort Snelling National Cemetery. Memorials in Delores' memory may be directed to St. Jude's Children's Research Hospital. Arrangements by the Cremation Society of Minnesota, Duluth.