HAS A DEATH OCCURRED? WE ARE AVAILABLE 24/7
CALL Minneapolis ​(612) 200-2777 or duluth (​218) 208-0377
​​
Call Us
HAS A DEATH OCCURRED? WE ARE AVAILABLE 24/7
CALL Minneapolis ​(612) 200-2777 or duluth (​218) 208-0377
​​
Call Us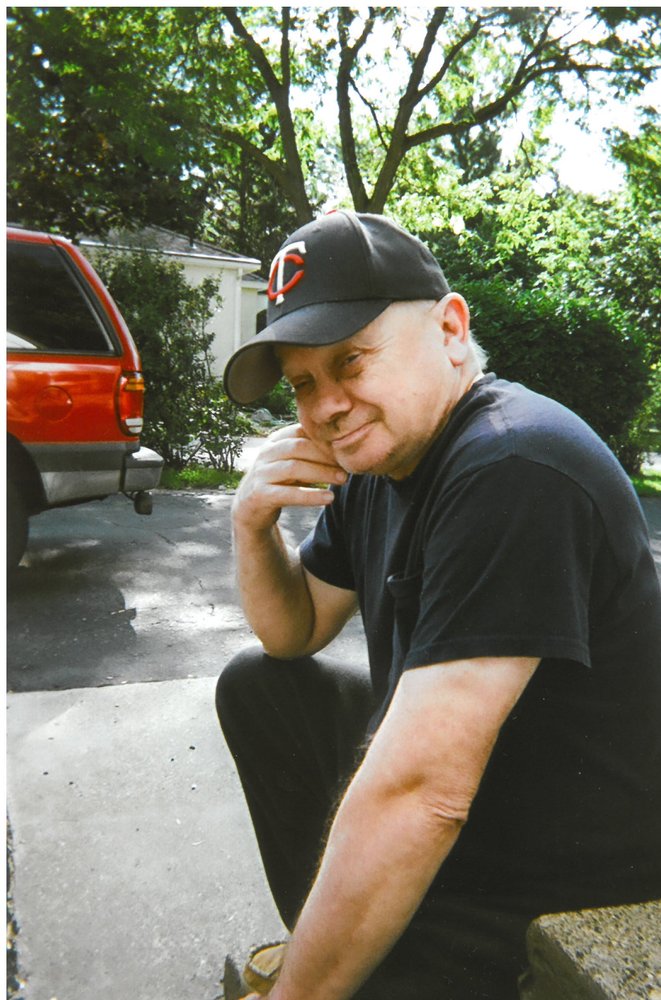 Obituary of Donita Richard Sofia
Donita Richard Sofia
June 27, 1947 – April 17, 2021
Don passed away at home in Coon Rapids, MN after a short battle with lung cancer. He was born in Minong, WI and has previously resided in Superior, WI.
Don will be tremendously missed by a loving wife of 32 years, Lorna Sofia; sons, Mike (Carol) Baker and Brian Baker; loving sister, Roberta "Dolly" Sofia; brother, Jim Frizzell; grandchildren, Kayla Simpson and Trevor Dally; great-granddaughter, Ava Simpson; nieces, Lori Schreder and Kim Schreder.
Much love to the many cousins, grand nieces, and all close friends that have been a part of Don's life.
A family gathering will be announced at a later time a date.
From Roberta: Lost my brother Donny on the 17th of April from small cell lung cancer. Unknown to him. He found out three and a half months ago. It was already stage four and thru out his body. He was my baby brother only a year younger than myself. He would have turned 74 in June. No symptoms. It moved very fast but he had little suffering and found Jesus Christ shortly before he passed. I will be very glad to see him in heaven. His obituary written by his wife of 33 years can be found at The Cremation Society of Minnesota.
He never learned to read or write but was pretty wise and knowledgeable in a vary many areas. Had a great memory which I had to pick often as mine isn't something I can brag about. His request was to be cremated and his ashes sprinkled in four important places to him. There will be a small memorial at his home in Coon Rapids or my home in Ramsey with a notification in a couple months.
Don loved baseball, fishing, golf and most of all carving things out of soft tree bark that grows in Alaska. One of the states he lived in and loved. He made all kinds of different animal life, flowers, cribbage boards and so much more.
My brother made me some beautiful Christian carvings. Mary and Joseph together. Then Jesus on the Cross where among some of my favorites. Very talented. I can't forget to mention another great love of his and he was darn good at it. The sport of Blackjack. The card game. Had his own strategy that he practiced for hours and hours until he perfected a way to bet the dealer more often than not. He LOVED playing the game.
Donny worked my jobs. On of the coldest places was Alaska, where it got down to 60 and 70 below at times. He worked with a crew on the oil pipe line. Another job in Alaska was driving, delivering and selling fresh and frozen various seafoods around the state from the back of his frozen food truck. Another job he enjoyed was as a seamen on the Great Lakes of Superior in Wisconsin. In Arizona he made and sold both semi-precious and costume jewelry at flea markets which are very popular down there. He also managed and did maintenance work for an apartment complex. For awhile he tried his hand at running a kitchen in Minnesota at one point and also did a few different factory jobs here, which carried him to retirement age.
Not a perfect man but then who is perfect. Only Christ Our Lord. But I couldn't have asked for a better baby brother. We did miss many years together as he moved around but we still stayed close and for the last 30 some years he was here in Minnesota with me. Living close to me we got to enjoy each other. He was there for me when I needed him. And I was here for him when he needed me.
Our childhood together was filled with many stories and he remembered everyone of them and made sure he told them at our family gatherings and get togethers with friends. No matter how many times he told them they were enjoyed and laughed at by all.
Don was a small but strong man, just like his father. Not afraid of a fight if it came to him, tho didn't go out of his way to start one.
Donny never had children of his own. That didn't matter to him as his wife's children loved him as a father. So did the step-daughters and grandchildren from his wife's side. And he loved them and treated them as his own. My two daughters, his nieces and each of their sons were very special to him. Donny and his wife always had a Christmas gift and Birthday gift for them and of course one for his big sister, ME. Donny had a big heart and loved family. Our last living Uncle on our mom's side passed away last year. Donny would go visit him as often as possible for the last couple years before our Uncle Dick died. He would bring him treats from the cities and take him and his wife out to eat. Don and his wife would stay over-night there in Minong and play card games for as long as Uncle Dick could manage. They really enjoyed each others company. Uncle Dick was our favorite Uncle. Known in Minong as "Fred Richard Barbee". Donny's middle name Richard came from him. We just both called him Uncle Dick.
The Sofia family has plots together in the cemetery of the small town in Wisconsin, where we were both raised. Minong. Our plots are right behind our mothers parents,. Clay and Hazel Barbee. Clay was the towns barber and Hazel stayed at home and raised the five children they had together. Dorothy (Dot) Sofia was our mother. She was a Barbee and then married Leonard (Len/Tony/Dago) Sofia. A man with many nicknames. Our parents took on a hard profession to earn a living for their children, Donny and Dolly as we were called in those days.
They started with a very small beer bar which was located in one room in our house. In a few years they expended and built another building. Our father and some friends built it probably a few hundred feet from our house. In a few more years this small bar also grew. Another much larger room added on and deemed "The Summer Bar". The smaller was only used in the winter as it was the only one of the two rooms that had heat year round.
Mom and Dad named the bar, "The Cozy Inn". They started their business in the middle 1940's and became a very popular place to visit for locals and tourists. A large part of their clientele were fisherman in the summer and deer hunters in the winter. The bar would "Rock" day and night. People came from all over the country. Unknown to Donny and I, a man named Leon McAuliff and some of his friends, stopped at the bar and partied. According to our father, the group of men really know how to have fun.. Laughing, playing music, telling stories and drinking. In the early 60's Leon McAuliff recorded a song on his record label, called "Cozy Inn", written by H. Howard. Leon McAuliff was a well known swing country music star. His band was called The Cimarron Boys and he used Cimarron to name his ballroom and record label. Some of his hits were: Panhandle Rag, San Antonio Rose and Steel Guitar Rag. It was always felt that the song he recorded called "Cozy Inn", was inspired by his visit to our families small town country bar in Wisconsin.
Beginning when Donny and I were quite young, maybe 12 or so, we spent time in the bar helping with chores or just hanging out a little. Things were different back then, and sometimes if mom or dad were busy with something else and a customer would pull in the driveway wanting a cold tap beer, one of us kids would pour them a glass and visit with them until mom or dad could get down there, which might just be five or ten minutes. My brother picked up his gift to gab and tell jokes like our father from that experience. The older we got, the longer we were allowed in the bar during the day hours and then some early evening hours also. It was quite the place and sometimes you would think there were a bunch of fowl mouthed , loving to fight, sailors in there. Especially the ones that had been there most the day drinking. Life lessons for both of us.
Dad didn't stop with a bar business in his quest to provide for his family. He would take us kids out to neighboring farms and ask the farmers if we could dig for earth worms in the cows dried poop piles. Clinical name "Cow Pies." There we helped our father dig up worms. Each of us having a bucket, we collected hundreds of worms. Later, back at home, we filled a few empty veggie and fruit cans with good rich earth and cow dung we had also brought home and then counted off a bakers dozen of worms. We put them into some of the old cans my mother saved for this specific need. Father stored them in an old horses watering trough filled with rich dirt. We dumped the rest of our worms in the trough and they would wiggle themselves down into the lose soil.
Minong where we lived was a huge recreational area for hunting and fishing. From spring to fall the many resorts in the area were completely booked with fishing parties and single families wanting to fish the many lakes in the area. Dad put a sign out on the highway. "Live Bait For Sale" and he sold worms along with running the bar, from morning to night. A side-line to the bar business. He also took odd jobs around the area as he could fix just about anything. He even took a night job on the ore docks in Superior on third shift after working at the bar most the day and getting maybe four hours sleep, then driving almost 50 miles into Superior. Another side job was when he started buying up pinball machines, shuffleboards and jukeboxes. He would put them in other area bars, service them and collect a percentage of the money they brought in. On these runs he would sometimes take us kids along. He would show Donny how to repair the machines when needed and I would sit and play with my dolls. Mom was left running the bar herself many times but they worked hard together day in and day out. Donny and I had small chores but not that many and were able to do pretty much what any other kid our ages would do. They loved us and we loved them. Sadly there wasn't much family time together just for the four of us because of their work schedule. Donny and I both learned how to work hard from our parents and did so when we grew up.
I MISS HIM AND OUR PARENTS SO SO MUCH.
LOVE YOU BROTHER. YOUR BIG SIS. NOW AND FOREVER. SEE YOU IN HEAVEN.
YOUR SIS !!!


Share Your Memory of
Donita