HAS A DEATH OCCURRED? WE ARE AVAILABLE 24/7
CALL Minneapolis ​(612) 200-2777 or duluth (​218) 208-0377
​​
Call Us
HAS A DEATH OCCURRED? WE ARE AVAILABLE 24/7
CALL Minneapolis ​(612) 200-2777 or duluth (​218) 208-0377
​​
Call Us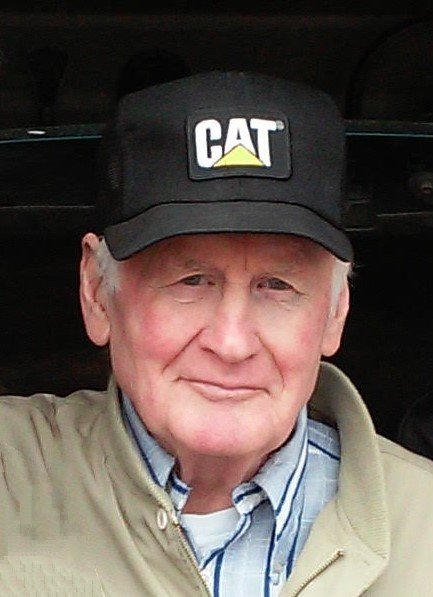 Share Your Memory of
Luverne


Obituary of Luverne Andrew Tait
The name Luverne, an uncommon first name for men, is of Latin origin, and it means "green, springtime, or woodland."
It is the perfect season for this celebration of life now that spring has sprung here on Earth, and Luverne has found comfort, strength, love and everlasting peace in the Heavenly green pastures above. Now unique as his name is, it is no surprise that this beloved father of three had a special nickname as well. To all his family, friends, neighbors and coworkers, he preferred, and was called by the name Red because of the color of his hair.
Red was born in Willmar, Minnesota on November 14, 1943 to Ronald & Harriet Tait. He was the sixth of nine children raised on the dairy and crop farm the Tait family owned near the banks of Diamond Lake. Of those siblings, he is preceded in death by James, Bernice, Jerome, Margaret, Kathleen, and Berdelle. He is survived by his older loving sister Audrey (Dennis) Dailey and his younger buddy and brother, Steve (Mona) Tait.
Red graduated from Atwater High School on June 1, 1961. During his school years, he enjoyed football, track, Future Farmers of America and the "A" clubs. Fresh out of high school, Red joined the U.S. Army for two years as a Private First Class and was stationed in Texas in Company C, 5th Battalion, 3rd Regiment. After training, he was sent to Germany to serve as a border guard. Once discharged, he returned to Minnesota with thoughts of going back to the family farm, but as Red said in his own words, "that didn't work out."
Soon after, Red married his first wife Susan Louise Rubis on October 22, 1965 in Meeker, Minnesota. Together, they had two sons David and Aaron who were born about 2 years apart. With a family to provide for and a passion for fixing things, Red decided to start a career in Diesel Mechanics and attended Alexandria Area Technical School in Minnesota where he graduated on May 28, 1970. Red went on to work as a heavy equipment mechanic and a proud member of the International Union of Operating Engineers – Local 49 from 1972 until he retired in 2010.
In the mid-70s, Red took a job at Apple Valley Redi-Mix in the Twin Cities metro area, where he met and married his second wife Suzanne Marie Jones, who was divorced and living in the same apartment complex as him. At the time, Suzanne had a daughter Joni Ann, who Red officially adopted on August 27, 1982 just two years after they got married and moved to Apple Valley, Minnesota.
When Red wasn't working, he loved throwing a frisbee with the family dog, visiting with family, "pitting" for his son, David, at Sunday motocross races, watching TV (especially the Minnesota Vikings) and other sports, going on walks, and playing poker with his buddies.
In 1990, after all of his kids had graduated, and he had experienced another divorce, Red packed up and moved to California to start working for Kenko Construction. Red worked for them for years traveling to construction projects all across America; Colorado, Arizona, Texas, Tennessee, Arkansas, South Dakota and even back in Minnesota.
Red was 66 years old when he retired and moved back to Minnesota to be near his kids and four grandchildren: Sydney, Allison, Austin and Anna. Red loved going to the annual Tait campout at Diamond Lake and the grandkids' school and sporting events.
It was this past Easter, April 4th, 2021 when Red – after living a full life, peacefully died in bed at his home at The Rivers memory care facility in Burnsville.
Red, a kind and supportive father and grandfather, a caring brother, and quiet and generous man, will be deeply missed.
A memorial service will be held Monday April 19, 2021 at 11:30am with visitation one half hour before the service at the Minnesota Cremation Society, 7110 France Ave. Edina, MN 55435. Interment will be held prior to the memorial service at Fort Snelling for family.
Celebration of Life
11:00 am - 1:00 pm
Monday, April 19, 2021
Cremation Society of Minnesota - Edina
7110 France Avenue
Edina, Minnesota, United States
952-924-4100