HAS A DEATH OCCURRED? WE ARE AVAILABLE 24/7
CALL Minneapolis ​(612) 200-2777 or duluth (​218) 208-0377
​​
Call Us
HAS A DEATH OCCURRED? WE ARE AVAILABLE 24/7
CALL Minneapolis ​(612) 200-2777 or duluth (​218) 208-0377
​​
Call Us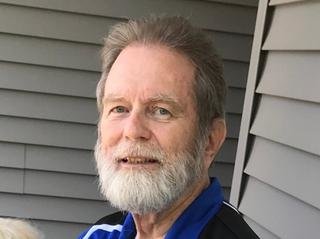 Obituary of Michael Kent Fletcher
Michael Kent Fletcher passed away peacefully on March 27, 2021, with his wife Carol by his side in Duluth, MN.
Michael was born February 3, 1946 in Salt Lake City, Utah at LDS hospital to Wilson C. Fletcher and Ellen Merkley. Michael grew up in the Sugar House area of Salt Lake City with his parents, his older brother Lance, and his twin brother Steve. He graduated from Skyline High School in 1964 before serving a mission for The Church of Jesus Christ of Latter-Day Saints in the Brazilian North mission from 1965-1967. After his mission he married Norma Turnbow in 1968, and they had four children together, Michael, Jason, Tiffany and Pamela before divorcing in 1977.
He graduated from UCLA with a degree in Political Science in 1970. After college he served as a Green Beret in the 5th Special Forces group from 1970-1973 and was honorably discharged from the Army as a Captain. He was awarded a Purple Heart for being shot in combat, and a Silver Star as well as other medals for valor, meritorious achievement, and heroic acts on multiple occasions.
After the army Michael began a very successful career in Human Resources at various companies, but spent 25 years at R & B Realty Group. He retired as an Executive Vice President at R & B Realty Group in the early 2000s. He then bought a Hummer drove from LA to the tip of Alaska, turned around, and drove to the tip of Argentina.
His participation and membership in The Church of Jesus Christ of Latter-Day Saints was one of the most important facets of his life. His faith was a central theme for his family life and was his primary community. He served in many callings in the church but is remembered most by a generation of boys as the ultimate Scout Master, and by others as a legendary Gospel Doctrine teacher.
Michael met and married Carol Kubiski in 2014. They had a couple of great years together before he started to recede into Alzheimer's. Carol's loving care and patient attention to his needs was a tremendous blessing to him and the whole family.
Michael's life was marked by amazing achievements in many areas. His humor and personality filled every room he was in. He was a generous and good hearted man. Those who knew and loved him will miss him dearly.
Michael is survived by his loving wife Carol Kubiski, his children Michael (Deborah), Jason (Kristi), Tiffany, and Pamela (Charles); his step-children Luke (Nadia), Natalya (Eric) and Janiqua; his nephew John Fletcher; 15 grandchildren and his dog Merkley. He was preceded in death by his parents and his brothers Lance and Steve.
Funeral services will be held later this summer in Duluth and Salt Lake City.
In lieu of flowers please make any donations to:
The Church of Jesus Christ of Latter-Day Saints
Fast-Offering Fund in Memory of Michael Fletcher
621 17th Ave.
Two Harbors, MN 55616
This fund is specifically used to care for those who need assistance in the local area.