HAS A DEATH OCCURRED? WE ARE AVAILABLE 24/7
CALL Minneapolis ​(612) 200-2777 or duluth (​218) 208-0377
​​
Call Us
HAS A DEATH OCCURRED? WE ARE AVAILABLE 24/7
CALL Minneapolis ​(612) 200-2777 or duluth (​218) 208-0377
​​
Call Us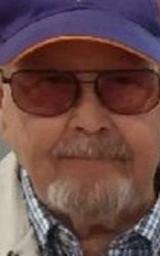 Obituary of Donald David Pearson
Donald David Pearson, 82 of Hermantown died on March 8, 2021 after a long battle with cancer. He was born February 10, 1939 to David and Agnes Pearson.
When Don was 16, he bought lake property with his paper route money. He built a hunting shack with his father's help. He married Judith Larsen in 1957 and the shack became a cabin that was a frequent meeting place for their families. They expanded the cabin several times as the family grew. Don worked at Duluth Lumber and Plywood as a yard foreman until he bought Grand Avenue Hardware. He then built a garden center and apartments in Hermantown, and continued to rent to a variety of businesses. He loved having something to do, and had no desire to retire.
Don was preceded in death by his parents, sister Carol Anderson and son, Scott. He is survived by daughters Sheryl Ihlang (Kevin) of Chanhassen and Stephanie Ouren (Paul) of Brainerd; grandchildren: Tim Pearson (Jesse), Tracy Pearson (Lindsay), Andy Pearson (Mehgan), Sara Clifton (Scott), Ben Connoy (Arielle), Nikolas Ihlang (Kristina), Chelsea Connoy, and Mitchell Ihlang (Lucia); and 10 great-grandchildren. He is also survived by his former wife, Judith. A memorial service will be held later.