HAS A DEATH OCCURRED? WE ARE AVAILABLE 24/7
CALL Minneapolis ​(612) 200-2777 or duluth (​218) 208-0377
​​
Call Us
HAS A DEATH OCCURRED? WE ARE AVAILABLE 24/7
CALL Minneapolis ​(612) 200-2777 or duluth (​218) 208-0377
​​
Call Us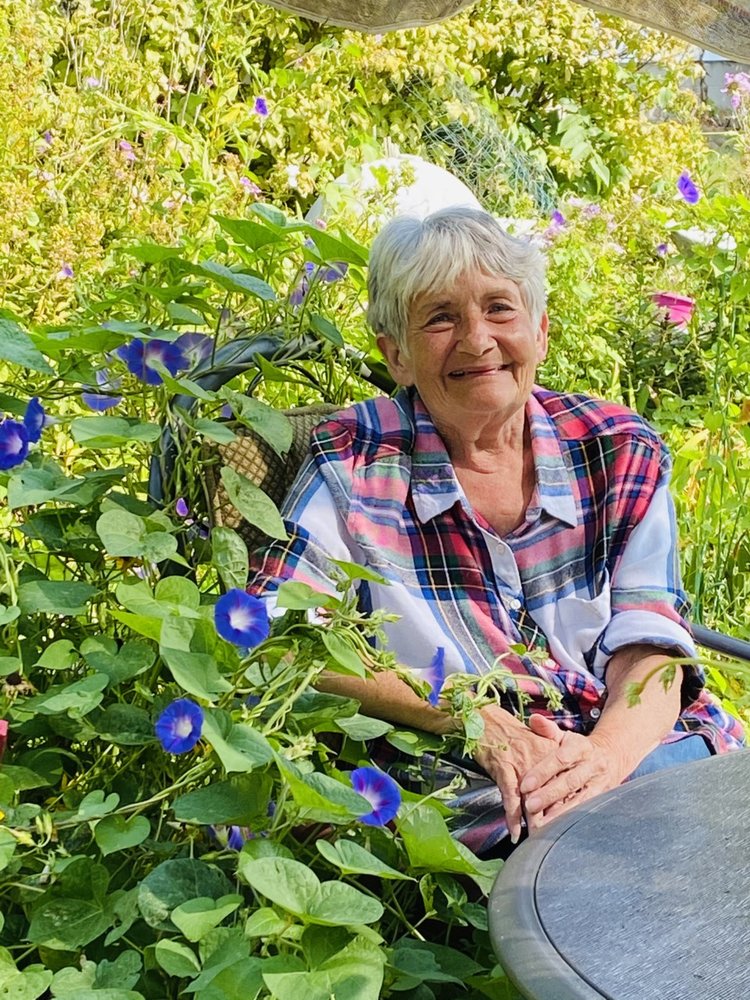 Share Your Memory of
Clara


Obituary of Clara Jean Fleming
Obituary for Clara Fleming
Clara Jean (Johnson) Fleming, age 73, of Henderson, Minnesota passed away peacefully surrounded by her family on Thursday, February 11th 2021.
Clara was born on May 4th, 1947 to Henry Leonard and Mary Crystal Johnson in Rush River. Clara graduated from Le Sueur Highschool and attended a business school in Minneapolis. She began her secretarial career at an insurance company in Minneapolis before working many years for Green Giant. Later on, Clara became an executive secretary at American Pig Development Company, followed by Lieske Genetics, a bank teller at Sibley County Bank and ended her career as a secretary at Schneider Chiropractic.
Clara married Jack Fleming in October of 1969 and together they raised their three daughters, Lisa, Shannon and Kelly, in Henderson, and were married for 30 years. Clara loved volunteering her time at the church, where she worked as a Sunday School teacher and baked sweets for the Sunday Brunch. She was always willing to help out. In her free time, Clara would spend hours watching her favorite Soap Operas: All My Children and Knots Landing. She was also very accepting of all the stray pets that were brought home, there wasn't one that she didn't keep.
Clara took great pride in gardening, and spent most of her days planting flowers and weeding at the Sibley Estates, around Henderson, and at her daughter Shannon's home in Le Sueur. She loved spending time outdoors and enjoyed treasure hunting at rush river with her grandchildren, walking the river looking for shells, rocks, drift wood and fossils. She also enjoyed her vacations to Florida and always brought back her favorite shells.
Garage saling was a passion of hers, she could always find something worth keeping! She loved showing others her finds, and found a place for everything in her home. Those who know Clara also know she has a sweet tooth - she returned from most of her trips to the grocery store with cupcakes, cookies, eclairs and pie... Some days she was willing to share! Clara was the best cook - she loved making pot roasts, baking cookies and finding new cake recipes to try.
Clara enjoyed the years she lived at the Sibley Estates in Henderson, attending burger nights and Tuesday lunches at the Road Haus, and morning coffee with the ladies who lived there.
Clara's final months were spent surrounded by family, watching movies with her grandchildren, keeping up with her favorite TV shows, Grey's Anatomy and The Bachelor, and eating all the sweets she could find. She loved being in a house full of people, and enjoyed all the commotion... some days!
Preceded in death by her parents and many beloved pets. Survived by her former spouse, Jack Fleming; her daughters, Lisa (Ken) Boelter, Shannon (Tony) Hartmann, and Kelly (Paul) Rosenberg; grandchildren, Madison, Tanner, Taylor, Peyton and Reganne Hartmann, and Andrew and Evan Boelter; sisters, Lorraine (Bob) Ehrich, Linda Beach and Carol (Ron) Schuck; and Pets, Cookie and Big Guy.