HAS A DEATH OCCURRED? WE ARE AVAILABLE 24/7
CALL Minneapolis ​(612) 200-2777 or duluth (​218) 208-0377
​​
Call Us
HAS A DEATH OCCURRED? WE ARE AVAILABLE 24/7
CALL Minneapolis ​(612) 200-2777 or duluth (​218) 208-0377
​​
Call Us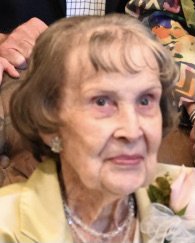 Share Your Memory of
Ruth


Obituary of Ruth Phyllis Wainwright Himan
Himan, Ruth
Wainwright
Age 101 of Wayzata, Minnesota passed away on January 13, 2021.
She was born Ruth Phyllis Munn in Vicksburg, Michigan and was
preceded in death by her parents, Clarence and Viola Munn, husbands J. Clinton Wainwright and Charles Himan and sister Genevieve Hinkley.
She is survived by her children, John (Beth Hanson) Wainwright and Phyllis McPhillips,
grandchildren Amy McPhillips (Ryan) Anderson, Christopher McPhillips, Jason (Jen Metzger) Wainwright, Roger Wainwright; great grandchildren Abigail and Emma Anderson, Cullen and Desmond McPhillips, Elise and Madelyn Wainwright, Nathan Metzger and her many nieces and nephews.
Ruth was born on the "Munn Farm" in Vicksburg, Michigan and graduated from Vicksburg High-school. She attended Mahers Business school and worked for the Allied Paper Company where she met and married Clint in 1939. Ruth and Clint were avid golfers and were members of the Wayzata Country Club for many years before retiring to Bella Vista, Arkansas where they continued their love of golf, square dancing and boating. After Clint's death in 1990, she returned to Wayzata and married Chuck Himan in 1995 also of Wayzata , and added to her family stepson Dennis (Jan) Himan and Hugh Himan and their children and grandchildren. Ruth loved to play bridge (which she continued to do until Covid), sew, knit, paint and travel. She was a longtime member of the Wayzata Community Church and worked for many years in their annual rummage sale and was a member of their "Thimble Bees". She was also a member of the Waytonka Club and the DAR.
Ruth's indomitable spirit will be missed by all her family and friends.
Memorials to the Salvation Army and Wayzata Community Church.
A Celebration of Life to be held at a later date. Internment in Lakewood Cemetery.