HAS A DEATH OCCURRED? WE ARE AVAILABLE 24/7
CALL Minneapolis (612) 200-2777 or duluth (​218) 624-5200
​​
Call Us
HAS A DEATH OCCURRED? WE ARE AVAILABLE 24/7
CALL Minneapolis (612) 200-2777 or duluth (​218) 624-5200
​​
Call Us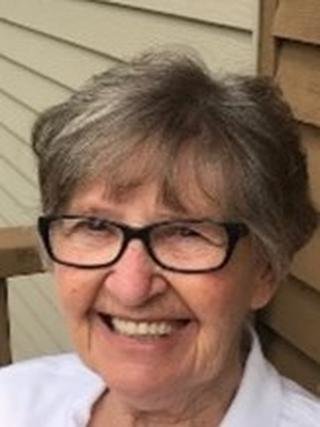 Obituary of Sharon Ankrum
Sharon "Pete" (Smith) Ankrum (81) went to be with her heavenly family on December 24th, 2020. She was a beautiful, resilient woman who touched the lives of many with her caring nature and contagious laugh.
Sharon "Pete" was born July 10, 1939 in Duluth, Minnesota, the youngest daughter of Ellis and Ara Smith. She was a long-time resident of the North Shore, where she and her family owned and operated several businesses. She was known for her tenacity and willingness to meet challenges and create opportunities for everyone.
Sharon directed the choir at Zoar Lutheran Church and coordinated the first Community Education/Volunteer program at Birch Grove Elementary School. Prior to relocating to St. Cloud, Minnesota, Sharon worked for the U.S. Forest Service in Tofte, Minnesota as a Recreational Technician, where she supervised the Senior Community Service Employment Program (SCSEP) crew and volunteered to fight forest fires throughout the United States. Sharon returned to Duluth, Minnesota in 2008, where she worked for Goodwill Industries until her diagnosis of Alzheimer's Disease in 2013.
Sharon was preceded in death by her parents Ara and Ellis Smith, sister Shirley (Smith) Pecore, daughter Brenda (Buckman) Yarbrough, and grandson Bryan Crawford.
Sharon is survived by her sister Sandra (the late Don) Solmonson, son Barry (Kristine) Buckman, daughter(s) Betsy Saraceno, Beth (Rick) Elstad, grandchildren Alex and Kory Buckman, Zachary (Petra) Peterson, Jessica (Drew) Efraimson, Jayci (Mark) Grisafe, Rebecca and Megan Saraceno, Benjamin Crawford, several great grandchildren, nieces, nephews, great, and great-great nieces and nephews.
Sharon was an active member of the Victory Chorus, a choir for individuals experiencing Dementia. Through this experience, Sharon was introduced to a supportive community where she was given the opportunity to share her love and passion for music with the Duluth and surrounding community. Sharon spent her final days at Solvay Hospice House, where she received the finest in compassionate care while surrounded by the love of her children. The family requests memorials in Sharon's honor be directed to the Schroeder Area Historical Society, 7932 W Highway 61, Po Box 337, Schroeder, MN 55613. Service arrangements are pending.