HAS A DEATH OCCURRED? WE ARE AVAILABLE 24/7
CALL Minneapolis (612) 200-2777 or duluth (​218) 624-5200
​​
Call Us
HAS A DEATH OCCURRED? WE ARE AVAILABLE 24/7
CALL Minneapolis (612) 200-2777 or duluth (​218) 624-5200
​​
Call Us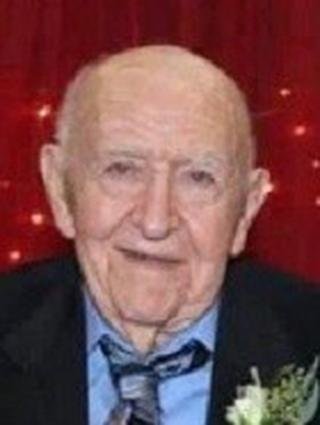 Obituary of Kay Curtis Johnson
Kay C. Johnson, age 89, passed away on Christmas morning, his favorite day of the year.
He was born in Duluth on July 7, 1931 and attended school in Proctor. Kay met Charlene Young and they married July 26, 1952. They made their home in Lincoln Park, where they raised their four children. Kay worked at DM&IR Railroad, Enger & Olson, and Beck's Furniture. Kay and Char moved to Park Point after retirement.
Kay was a very handy, creative man and was always working on a project. He enjoyed carpentry work, made over 135 mini replica Lift Bridges, created decorative wall hangings and restored several old cars. Kay and Char enjoyed and participated in many car shows over the years. Kay enjoyed hunting and spending time at the hunting shack.
Kay was preceded in death by wife, Charlene; daughter, Tara and son, Kory; grandson, Chad Larson; his parents, Knute and Marie; brother, Wallace and sister, Shirley.
He is survived by sons, Kurt (Cheri) and Kent (Cherri); son-in-law, Terry Larson (Lisa); grandchildren; Chris (Asia), Kurt (Deb), Melanie Eliason (Rob), Cody (Allison), Tyler (Tori); and great-grandchildren, Mackenzie, Payton and Ainsley Johnson, Landon and Ella Johnson, Andrew and Emily Eliason, and Harper Johnson plus one sibling on the way.
Kay will be missed by his family and remembered for his love of the outdoors and Christmas.
The family would like to give a special thank you to the staff of Keystone Bluffs, Diamond Willow and Hospice staff.