HAS A DEATH OCCURRED? WE ARE AVAILABLE 24/7
CALL Minneapolis ​(612) 200-2777 or duluth (​218) 208-0377
​​
Call Us
HAS A DEATH OCCURRED? WE ARE AVAILABLE 24/7
CALL Minneapolis ​(612) 200-2777 or duluth (​218) 208-0377
​​
Call Us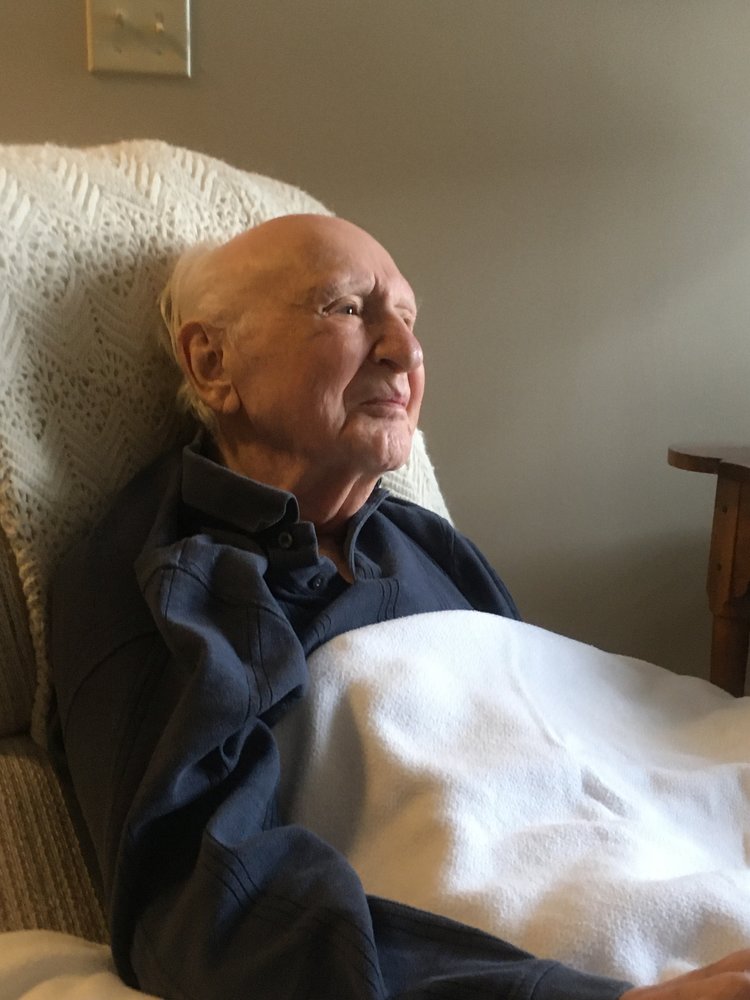 Obituary of Roy R Oberhamer
Roy R. Oberhamer, age 100, of North Oaks, passed peacefully and prayerfully on December 4, 2020. Preceded in death by his wife of 60 years, Hulda, daughter Lois, and son-in-law John Henry.
Survived by his children Douglas (Deborah), Marcia (Jerry) Yanz, grandchildren Kirsten Henry Spetzler, Jason Oberhamer, Joel Nye, John Henry, Kimberly Johnson, step-grandchildren Ben, Peter, and Meera Yanz and great grandchildren Olivia, Charlotte, Jack, Odin, Elin, Freya, Karis, Kidist, Gabriel, Micah, Tyler, Dax, Grace, Wilder, Ana, and Sebastian.
Born December 5, 1919 in Alberta, Canada, Roy moved to St. Paul, MN in 1927 with six siblings. He graduated from the University of Minnesota in 1942 with a degree in Business. He served in the US Army Infantry in combat zones in New Guinea, Morotai Island, and the Philippines, receiving the Bronze Star for meritorious service.
After WWll, Roy joined his father and two brothers in a partnership to manufacture fine quality ice and roller skates. He was active in the Lutheran Church, the St. Paul Winter Carnival Senior Royalty, the North Suburban Golden K Kiwanis Club, Meals on Wheels, and the Dorothy Day Center. Roy was a man of tremendous kindness and integrity who received numerous awards for humanitarian service and leadership.
The family extends its deepest gratitude to the loving staff and residents of Waverly Gardens. A private Memorial Service is planned in January. The service will be recorded and shared online shortly thereafter.
Memorials are preferred to North Suburban Golden K Kiwanis Club or Waverly Gardens.