HAS A DEATH OCCURRED? WE ARE AVAILABLE 24/7
CALL Minneapolis ​(612) 200-2777 or duluth (​218) 208-0377
​​
Call Us
HAS A DEATH OCCURRED? WE ARE AVAILABLE 24/7
CALL Minneapolis ​(612) 200-2777 or duluth (​218) 208-0377
​​
Call Us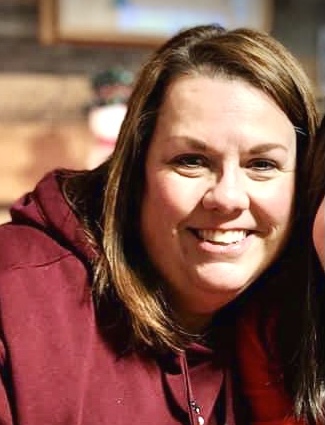 Obituary of Brenda Lee Partington-McGath
Brenda Lee Partington-McGath, of Farmington, MN, formally of Brooklyn Center, MN, passed away on November 10, 2020 at Methodist Hospital in St. Louis Park, MN as a result of battling her fourth diagnosis of Squamous Cell Carcinoma Cancer (vulvar cancer).
A private memorial service will be held on November 21, 2020 at 1:00 p.m. through the Cremation Society of Minnesota in St. Paul, MN. The service will be accessible virtually through a Facebook Live video on Daniel McGath's facebook page beginning at 2:30 p.m. when the private eulogy will begin. An in-person gathering will take place in the spring/summer of 2021 to celebrate Brenda's life.
Brenda's cancer journey began in 2010 which resulted in 4 years of remission after surgery to remove the tumor. There were two recurrences of the cancer in 2013 and 2018. The fourth diagnosis was in late March of 2020. Brenda underwent intense radiation therapy and chemotherapy to treat the cancer but it quickly began to spread and her organs were too weak to continue with further treatment. During her lifetime, Brenda was also in battle with Type 1 Diabetes for just under 40 years.
Brenda was born in Cannon Falls, MN to Richard Partington and Carol (Russell) Trombley on December 23, 1969. She attended Park Center High School in Brooklyn Park, MN. While growing up, Brenda was highly involved with dance; ballet, jazz, and tap. To this day, she always loved dancing around and having a good time. Brenda married Dan McGath on February 14, 2004 in Northfield, MN. She always referred to Dan as her 'lobster' because of the reference it held from the show Friends; that lobsters mate for life. Her previous marriage to James "Mike" Keprios resulted in one daughter, Jordyn Keprios of Farmington, MN. Brenda and her daughter had a relationship unlike any other. They were more than a mother-daughter duo, they were best friends for life.
Brenda and Dan spent many years at the softball fields supporting Jordyn throughout her athletic career. Brenda grew up watching her younger sister Misty Trombley of Becker, MN play softball for many years, therefore, she always knew that her daughter would grow up following in her aunt's footsteps. Brenda had a love for sports and if there were any sports that she loved just as much as softball, it was hockey and football. She was a huge Minnesota Wild fan and never missed a game. Elko Speedway in Elko, MN was also a huge aspect of Brenda's life while growing up. She spent countless weekends watching her father and brother race.
She had multiple hobbies but her favorites were reading books and riding on trails in the UTV side by side with her family and friends. Brenda had the most infectious personality that held a variety of characteristics; sweet, bubbly, quick-witted, sassy, and many more. She was always the first person to giggle and always the first person to make you feel like family.
Brenda cherished her time spent at her family lake house in Brainerd, MN on Lower South Long Lake. The time she spent growing up at the lake was something she loved doing because she enjoyed every second she could spend with her family. Brenda valued her time with her family more than anything especially her time spent with her brothers and sisters. She adored being an aunt to her nieces and nephews and treated them as if they were her own. If there was one thing that Brenda treasured more than being a wife, mom, daughter, sister, aunt, friend… it was being a mentor/instructor/teacher at Farmington Elementary School. Brenda spent the past 10 years working as a daycare instructor at Kid Connection for the Community Education of Farmington where she left her footprint on all the little hearts of young students that came through the program.
Although Brenda's journey through life was too short, she lived her life to the fullest doing everything with happiness. On November 10, 2020, Brenda was called to heaven with her husband Dan and daughter Jordyn by her side.
Brenda is preceded in death by grandparents, Dorothy and Arnold Russell; grandparents, Helen and James Partington (Garnet); grandparents, Fay and Richard Trombley; and mother-in-law, Patricia McGath (Vraa).
Brenda is survived by husband, Dan McGath; daughter, Jordyn Keprios; mother, Carol Trombley (Kenneth); father, Richard Partington (Judy); siblings, Eric Partington (Rachel), Jeffery Partington, Misty Trombley, and Pam Carlson; father-in-law, Ronald McGath; sisters-in-law, Jeanne Hargrave, and Jeanne McGath; brother-in-law, Rodney McGath; and many nieces, nephews, and cousins.
As previously mentioned, there will be a larger Celebration of Life gathering that will take place in the spring/summer of 2021 which will allow those to pay their respects and celebrate Brenda the way she would have wanted everyone to gather in remembrance of her.
In lieu of flowers, the family requests donations in memory of Brenda's cancer and diabetic journey. Donations can be made online at: https://www.foundationforwomenscancer.org/gynecologic-cancers/cancer-types/vulvar/ and https://www.jdrf.org