HAS A DEATH OCCURRED? WE ARE AVAILABLE 24/7
CALL Minneapolis (612) 200-2777 or duluth (218) 208-0377
​​
Call Us
HAS A DEATH OCCURRED? WE ARE AVAILABLE 24/7
CALL Minneapolis (612) 200-2777 or duluth (218) 208-0377
​​
Call Us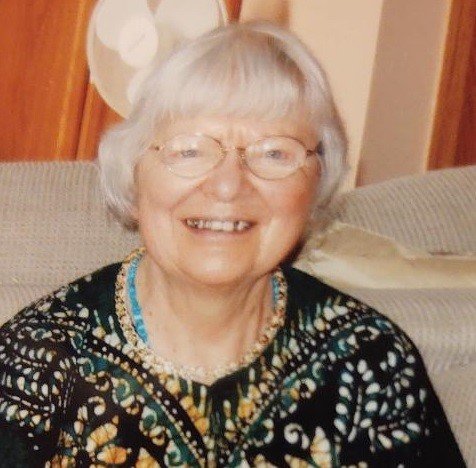 Obituary of Olga Hanka
Olga Mae Hanka, 88, of Duluth, MN passed away on November 16, 2020 due to heart failure and other complications at the St. Luke's Hospital ICU in Duluth, MN. She will be so deeply missed by her family, friends, and church family and will be remembered for her beautiful smile, gentle loving spirit, and for her generosity. Olga was born on May 28th,1932 in Marengo, Wisconsin to Anna and Hjelmer Mattson, and grew up on their dairy farm with her four sisters and six brothers. As a young girl, Olga helped her family and the family dairy business by milking cows, gardening, picking apples, baling hay, ironing the clothes, picking berries, and feeding their farm animals. She and her family were active members of the Finnish Apostolic Lutheran Church and attended services regularly. Since family and children were highly cherished, there were many family gatherings to celebrate birthdays, Thanksgiving, Christmas, Easter, and Saturday sauna nights. For recreation the Mattson family spent time singing, playing the piano, going sledding or sliding, and playing softball and swimming in the summer. Olga attended elementary school in Marengo and high school in Ashland, WI where she earned high academic grades. She graduated in 1950 from Ashland High School and found work as a bookkeeper in a bank. Olga met the love of her life and husband of 64 years, Melvin Hanka, when he visited the Mattson farm after attending church. Mel was playing the piano and Olga curiously came down the stairs to see who was playing a song she had never heard or played before. They started dating and then married on September 29, 1951 in Marengo at the Minersville Church. Olga wore a beautiful wedding gown that was a family heirloom handed down to the next sister. When Mel joined the army, Olga moved to Alamogordo, New Mexico with him, and they lived in a house on the Holloman Air Force Base. There they had their first child, Barbara Jeanne, and after the family moved back to Minneapolis, MN, their second child, Leon Melvin, was born. When the job at AT&T was offered to Melvin, the family then moved to Duluth and bought their first house, a duplex in a friendly neighborhood close to Nettleton Elementary School where both Barbara and Leon attended. At that time children would walk home for lunch and Olga always served a homemade meal with fresh bread from the oven. Olga loved her family and put a lot of energy and care into all that she did for them. Besides cooking homemade meals from scratch, she used her seamstress skills to sew clothes for the entire family. There were many gatherings in the Hanka home of family and friends which Olga organized and cooked for, and during these gatherings there was plenty of music played on piano, guitar, and a lot of singing. Olga loved to sing songs from church as well as Christmas carols which the whole family sang every season. There was also much laughter, playing of checkers and other games, and ping pong. When the Hanka family moved to a new house in Lakewood, there were 10 acres of land to start doing some major vegetable and flower gardening and plant berries and fruit trees. Olga nurtured those gardens and fruit trees with a green thumb. Also, Olga also loved to go camping, wild blueberry picking, and fishing - especially at their cabin in Cromwell, MN - and butter fried Walleye and Northern Pike were delicacies that the whole family looked forward to.
Olga is preceded in death by her beloved husband, Melvin Hanka; a son, Baby Hanka; her parents, Anna and Hjelmer Mattson; 3 sisters - Ruth Tuominen (Martin), June Ann Nelmark (Richard), her twin sister, Carol Hokkanen (Elmer); six brothers - William Mattson (Ella), Jim Mattson (Annette), Harold Mattson (Bernice), Walter Mattson, Paul Theodore Mattson, and Lloyd Mattson.
Olga is survived by her daughter, Barbara Hanka; her son, Leon Hanka (Helen); her sister, Jeanette Kivi (John); seven grandchildren - Sergei Hanka (Katie), Diana Hanka, Crystal Kaczmarczyk, Mark Kaczmarczyk, Thushanthi Kozlak (AJ); Krishanthi Westman (Dyle); and Raj Alexander (Nithya); nine great grandchildren - Latka Hanka, Nikolai Hanka, Anthony Kozlak, Zachary Kozlak, Alexa Kozlak, Evyn Alexander, Emily Alexander DJ Westman, and Alek Westman; many nieces, nephews, cousins, sisters and brothers in faith, friends, and neighbors.
The family of Olga Hanka would like to thank the medical staff at St. Luke's Hospital ICU, and the entire staff at North Shore Estates for showing such loving care and concern for her well-being and health, especially through this difficult Covid pandemic.
The visitation for Olga Hanka will be held from 9am - 10 on Saturday, November 21st, 2020 followed by a service at 10am officiated by Rob Gruebele to be held at First Memorial Funeral Chapel in Duluth, 4100 Grand Avenue West. Masks and social distancing are required. The graveside burial service will start at 1:30 p.m at the Embarrass, MN Cemetery.
Visitation
9:00 am - 10:00 am
Saturday, November 21, 2020
First Memorial Funeral Chapel
4100 Grand Avenue
Duluth, Minnesota, United States
218-624-5200
Funeral Service
10:00 am - 11:00 am
Saturday, November 21, 2020
First FMemorial Funeral Chapel
4100 Grand Avenue
Duluth, Minnesota, United States