HAS A DEATH OCCURRED? WE ARE AVAILABLE 24/7
CALL Minneapolis (612) 200-2777 or duluth (218) 208-0377
​​
Call Us
HAS A DEATH OCCURRED? WE ARE AVAILABLE 24/7
CALL Minneapolis (612) 200-2777 or duluth (218) 208-0377
​​
Call Us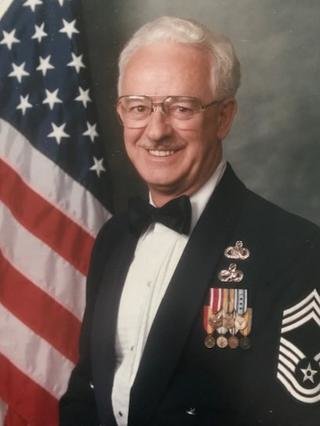 Obituary of James S McIntosh
Chief Master Sergeant James S. McIntosh, 78 of Rice Lake MN, died October 11, 2020 in his home. Jim was born in Ashland WI to Perry and Marianne. He graduated from Proctor High School in 1959.
Jim had a love for the railroad and rode every type of steam locomotive the railroad had as well as the early diesels. Jim had many hobbies; he spent 40 years playing and officiating hockey. He owned and rode at least 18 different Harley Davidson's.
He joined the 179th FIS, MN ANG on September 29th 1959, he spent 31 years in the Duluth unit in various positions. Jim continued his career in California where he was part of photoreconnaissance in support to law enforcement. He flew over 1200 hours and 300 + missions in a C-130 aircraft.
In 1979 Jim married Beverly in Winnipeg, Manitoba. They were part of the Rifle Team where Jim set two national records. He was selected for the All National Guard Rifle Team and was awarded the United States Air Force Distinguished Rifleman badge. Jim and Bev traveled throughout the U.S. and Canada in their motorhome and overseas to the UK, Europe and Far East never missing an opportunity to ride a train.
He is survived by his loving wife Beverly, her two daughters Cheryl Moeller and Linda Peterson, his son Matthew and many family members.
He was preceded in death by his parents Perry and Marianne, his brothers David and John and his wife's son David Moeller.
SERVICES ARE CURRENTLY POSTPONED.
STAY TUNED FOR FURTHER UPDATES....Thank you.